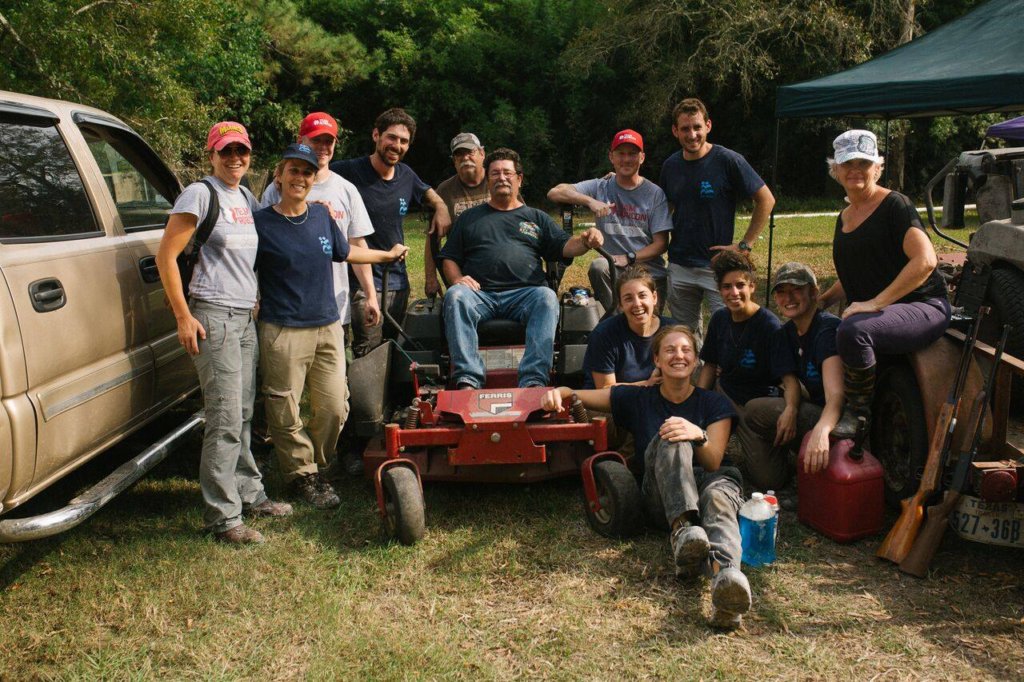 Initial Assessment:
On August 25th, Hurricane Harvey struck several towns in Texas, triggering indescribable destruction. The torrential downpour flooded homes and caused loss of life and widespread damage. Those affected lost everything. In addition, according to the Red Cross, by August 29th, over 17,000 people had sought refuge in various shelters. Almost immediately, IsraAID dispatched an initial seven-person Emergency Response team, including first responders and mental health specialists. Our second team arrived in Houston on Sunday, September 10th.
In close collaboration with several local partner organizations including: US-based Team Rubicon, the Texas Search and Rescue, and local community organizations, the team performed an initial assessment to identify the most acute needs and vulnerable population groups. During the first days of response, the mental health professionals assessed the situation in the shelters, providing emotional support where needed, and the responders planned the house clean up and debris removal activities.
Locations:
The team initially worked in Wharton, and the Bellaire and Meyerland area of West Houston. From September, IsraAID's teams worked together with Team Rubicon in Beaumont – east of Houston; an area where devastation in low-income communities is extensive and significant.
Activities:
The main activities included:
Debris removal and clean up: In partnership with Team Rubicon, IsraAID worked in over 100 houses, including extensive debris removal and clean-up assistance. The teams worked house-by-house, to remove debris, salvage belongings and clean out some of the most damaged homes. They made special efforts to help elderly, disabled and uninsured residents, to sort, pack and remove their recoverable items.
Distribution of relief items: Over 1,000 recreational, cleaning and hygiene items were distributed to affected communities across Houston, and the surrounding areas. In addition, in Wharton, IsraAID established a distribution system for a community of over 3,000 people, including the restructuring of the distribution center.
Story of Impact:
In Houston, one of IsraAID's Emergency Response teams provided clean up assistance at Mike's house. His home was extensively damaged in the storm but unfortunately, he was not insured against flood damage. Mike built his home 40 years ago, and raised all his four children there. Sadly, his second wife passed away just a month before Hurricane Harvey hit.
On the first morning of the clean-up, Mike told the team how grateful he was for their help, and for coming to assist him all the way from Israel, especially on his 68th birthday! On hearing this news, the team decided to help mark his special day. They organized a gift, and at the end of the day, following considerable clean-up progress on the house, sang a loud, collective rendition of 'Happy Birthday' in English and Hebrew! Mike was speechless; through his tears he shared how moved he was to be able to celebrate after such traumatic events in his life. To top off all the excitement, Ilan, one of the IsraAID team members, managed to fix Mike's professional lawnmower which had been damaged in the flood, and is his only means of income-generation.
The team, together with our partners from Team Rubicon, finished work on the house the next day, and Mike is excited to begin rebuilding. Meanwhile, our team moves on to help the next house!
Yazidi Refugees and IsraAID Together:
In September, Yazidi refugees living in the Meyerland area of Houston joined IsraAID's Emergency Flood Relief team in Texas for a few days of volunteering. Together, they removed debris and cleared out some of the most damaged homes, in the worst affected areas.
Haider, Yazda's President said: "It was an amazing few days working together with the IsraAID relief team, clearing homes devastated by Hurricane Harvey. For us, IsraAID was the most natural partner to volunteer with. As an organization committed to supporting the Yazidi people, Yazda has worked closely with IsraAID teams in Iraq, Germany and Greece. We were proud to wear the IsraAID t-shirts, and the families we helped were equally amazed and excited to see us work together!"
Next Steps:
In the next phase of response, IsraAID will continue to provide emergency relief to support vulnerable populations towards recovery.
Activities will include:
Continue to develop local partnerships, including with the Mayor's office, municipality and local organizations, to identify vulnerable communities that require debris removal support and clean up assistance, and who have received no aid, to date.
Once identified, continue with the house-by-house debris removal and clean up assistance.
Train local communities with skills and knowledge associated with debris removal/clean-up, following natural disasters, to increase the potential pool of skilled, local volunteers.
More updates to follow!