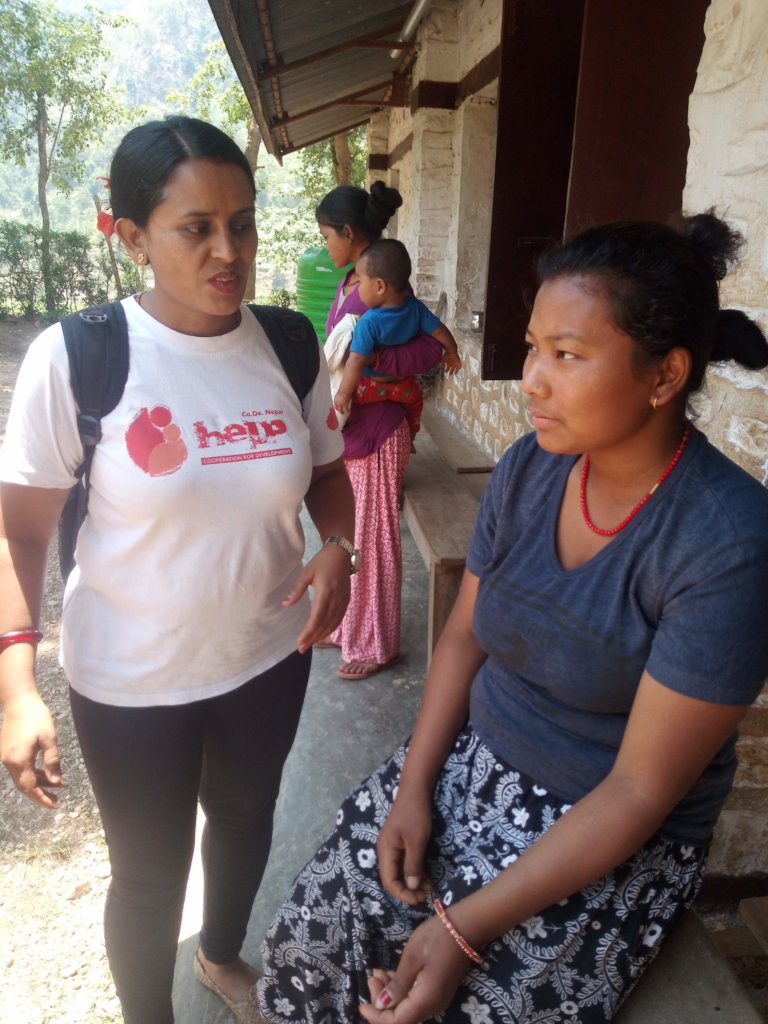 In rural areas of Nepal, adolescent girls face strong challenges to complete high school. There is a very high number of girls that got married before the age of 18 and this is one of the reason why 319,000 secondary-school-aged children are out-of-school in Nepal. The lack of separated and working toilets is frequently correlated to higher prevalence of school-related gender harmful practice and increased girl's dropout rates. Helpcode concentrates is activities in Chitwan Province, where barriers to access education regards the absence of adequate water and sanitation facilities, high rate of bio hazard; remoteness and isolation of the target school; lack of learning materials. The schools are in very poor conditions, with no kitchen, only 65% has electricity, 45% has lighting and the existing toilets are not working or requires deep renovation and water supply. This month floods triggered by incessant monsoon rains in the central part of the country and the focal teachers and principals informed that luckily none of the school infrastructure are affected by flood.
Sheila, Helpcode Education and Health trainer in Chitwan, face every day this challenge. She is visiting the 20 communities where Helpcode's education program support the access to school to poor children. This month she was collecting data on for the needs of Menstrual Hygiene Management in the secondary schools, in order to provide hygiene material. Sheila provide awareness session to 37 teachers (55% female) on reproductive health issues and prepare the hygiene kit materials.
While visiting the school in Chitwan, Sheila spoke with the adolescent girls who participated in the pilot project, asking for their feedback on the current situation of Hygiene management. Girls face gender discriminatory norms associated to the menstrual cycle and consequent school dropout. In western part of Nepal, taboo and harmful practises still resist, girls are sent to hut, outside their home during menstruation.
Rasmi is a 13 years old student from Musling secondary school. She is very happy to participate to the class, where she is on time and an attentive student. She is able to grasp the concepts early and she helps other children in the class to understand better.
When ask on Mestrual hygiene practise, she report that "Menstruation always resulted in banishment to the cowshed for 5 days every month. It is always acknowledged as the topic of shame and embarrassment. My friend and I almost miss 9-10 days of school every month with a tremendous effect to their education. Sometimes we do not have a proper place where to change as toilets are not working, so we need to go to a tea bar to have the possibility to go to a proper toilet. Changes have taken place only at schools but are yet to come in community level".
Thank you for your support, we want to facilitate Girls Club and improvement of Hygiene Management in school, providing free and safe sanitary pads to the students. None of this would have been possible without you.