Project Report

| May 11, 2018
One Hatching Season is Finished and then Another Season Begins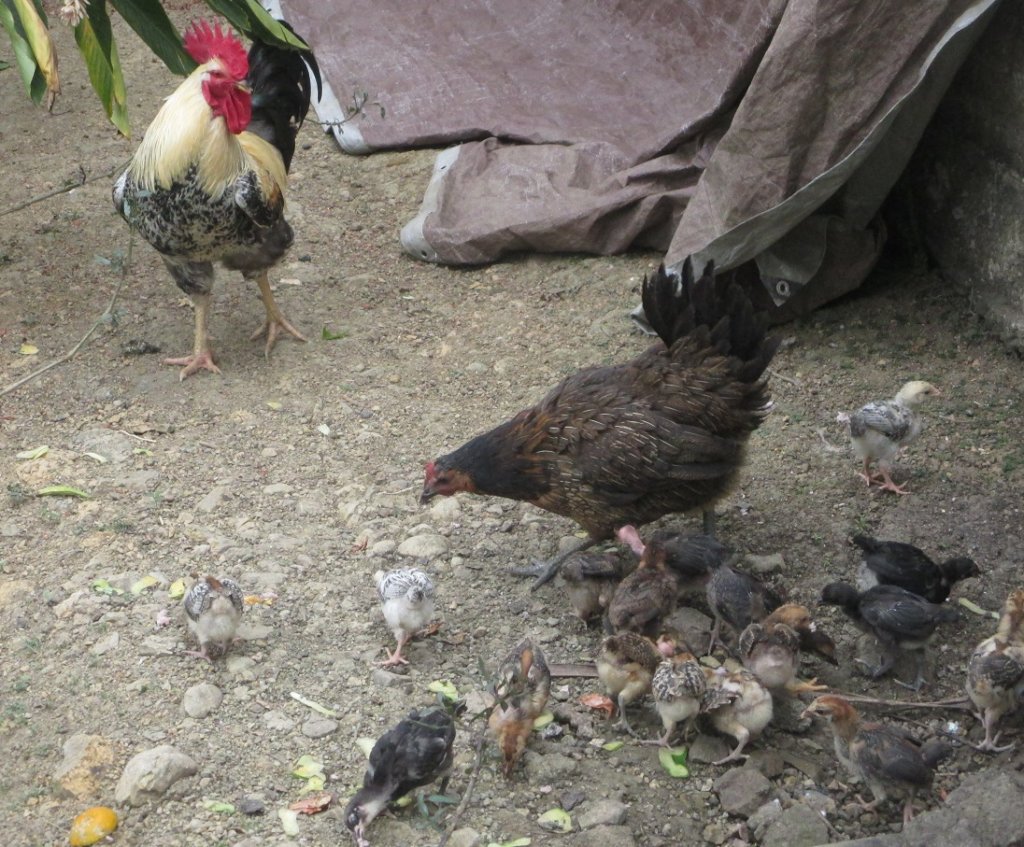 The hot southern hemisphere summer is now over and the nights are at last getting cooler here in Fiji at the Happy Chicken Hatchery and farm. This is important as the weather makes a big difference to the fertility and abundance of eggs,and so to the hatching of the chicks. Of course that affects our interactions with the community.
The hatchery was closed down for the off-season in early April, as many of the hens were taking their annual "vacation", no longer layng and going into "molt"- where the old feathers are replaced by new ones and the hens build up fat reserves so that they can begn another season of productive laying, about two months later. Their hoildays are filled with foraging and scratching for bugs and worms around the farm- a happy existence, and such a contrast to the life that caged hens experience.
Just as we were considering closing the hatchery in late March due to a shortage of fertile eggs, a hurricane passed by, and we had major flooding in the surrounding community- we are fortunately situated on a high hill. We lost power for two days and with that, we lost 300 eggs/ developing chicks, which were incubating, impossible to keep the generator going for that long. Then in mid April, another hurricane passed by even closer, and we lost power for six days, so we were thankful that the hatchery was at that point closed. These last two major power outages have inspired me to put in a proposal to try to get the funds to install solar power to the hatchery... we shall see if it succeeds.
We hatched out 104 chicks this week, the first of the new season, and another hundred or so expected net week. During peak season in July-October, we get about 300 chicks hatching per week, with workshops and training sessions being conducted and with chicks distributed far and wide around the country to farmers and communities. A very active time, and frankly we were rather exhausted and have enjoyed the off season.
We have planned six community Happy Chicken workshops for the coming months, focusng mainly on women's groups and facilitated by Peace Corps volunteers. Another donor has agreed to pay for the workshops, so that your donations through GlobalGiving will pay for chicks, starter feed, mobile rearing pens, transport costs for the materials, and a bit of follow up support. No one is being paid for this work- it is all service, and from the heart, and so your donations go directly to supporting the trainees and their chickens.
I leave you with some photos of our truly happy chickens... whose very existence is dependent on you. So far the flocks have produced over 25 thousand baby chicks for the communities, giving hope to the poor and helping improve the lives of many people.
Vinaka vakalevu (thank you very much).