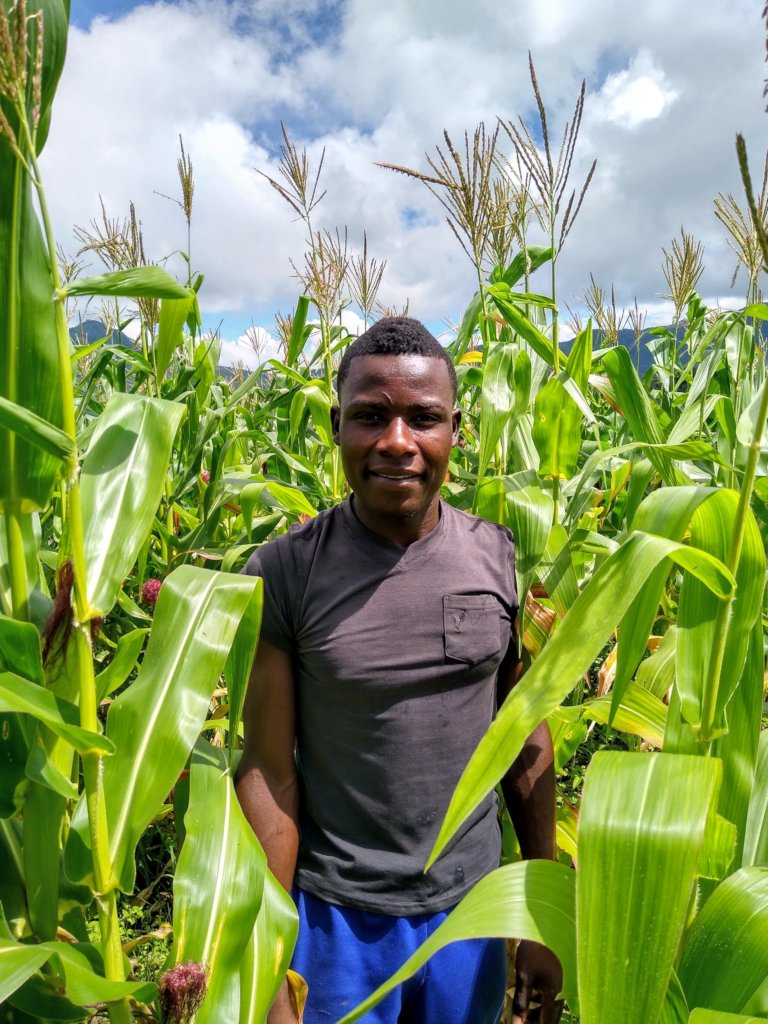 Ushe is a young man who started at Sanganai Youth Project just before our first national lockdown a year ago now. Ushe started Primary school late and never got to Secondary school but he is very reliable and is doing well learning carpentry and farming skills at the youth project. He is also included in a fish project and walks long distances every day to take his turn feeding the fish. The first harvest is due in April and we are excited to see how big the fish will be!
We are also hopeful for a good harvest of maize this year. It rained every day since early December, so the crops have grown well. Ushe has been involved in the group of young people working in the field at the centre.
Deaf leaders taught about the need for lockdown and explained about COVID 19 to deaf youth and children. Now they can come to Sanganai Project at Nzeve every day again, since the lockdown regulations have been lifted a bit. Ushe said how happy he was to be back at the centre again. He complained about how lonely he was during lockdown since he cannot communicate well with his family.
Some good news- thanks to the training they received at Project Sanganai, four young deaf people, graduates of Sanganai Project have got jobs! They are employed by a local company to sew dust coats, overalls and work suits.
We are also seeing promising results of the mentor programme. The young people who are involved in the programme can present at meetings and tell their stories, they manage to understand other people's situations, including parents of deaf children and they are reaching out to help younger deaf youth and children.
It's thanks to you - our generaous supporters that, now they are back, the youth are busy learning and practising their skills in building, carpentry, gardening and dressmaking skills.
We appreciate you all,
Libby Foster