Project Report

| Dec 27, 2013
All the children passed their computer exams, say teachers!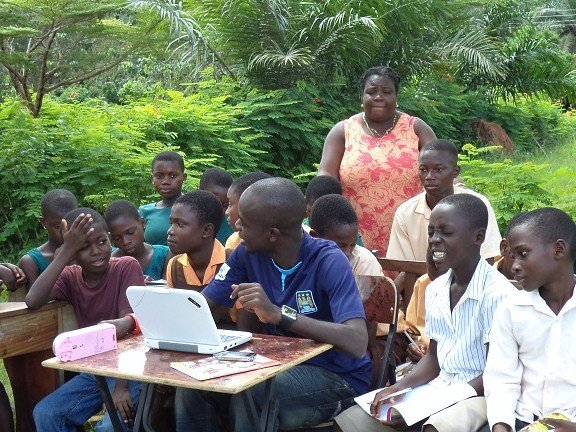 Children at Mawuli Basic School in Ho, Volta Region, had their best Christmas ever after hearing they had passed their computer exams!
Teachers at the school told Volta Regional Library that the results were the best in three years. This year, all the children passed, said Mr Alikem Tamakloe, Regional Library Director.
The library's mobile service travels to schools in underdeveloped parts of Ho Municipality, bringing solar powered laptops and offering hands on computer classes to poor children. Early in the New Year, through your support, the library will buy seven more laptops to give more children hands on computer experience, and a laser printer to print class notes.
The first term of the new school year (2013/14) has been busy. In just two months, the library conducted 25 classes at six schools, reaching 385 eager pupils. Following an evaluation, the library has improved the programme, and is now using a borrowed projector to teach large groups.
'This has really helped us, because it frees up the librarians and the teachers to work with individuals or with small groups of children who are struggling. We have also introduced competitions, which make the classes more lively,' said Mr Tamakloe.
To read more about this project's activities and impact, click here http://www.eifl.net/ghana-library-board-mobile-library-service.