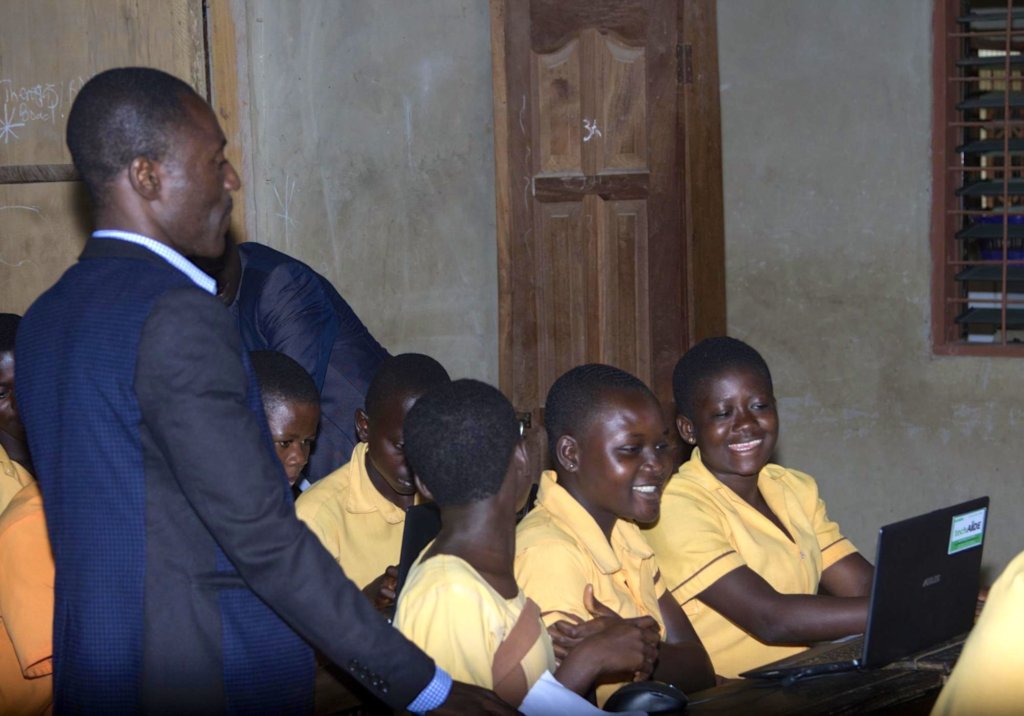 This will be our final report for the project. We wish to thank you for your donations and loyalty over the years, which have laid the foundation for extension of mobile library hands-on computer skills classes to under-resourced schools in six more regions of Ghana.
The Hands-on Computer Classes project, in which four regional mobile libraries travelled to junior high schools that do not have computers or electricity, bringing solar-powered laptops and modem internet to give the children practical skills classes, resulted in a dramatic increase in the pass rate in ICT exams. In 2014/15, when the project started, the average pass rate for ICT in the Basic Education Certificate Exam in schools where the mobile libraries conducted classes was just 45%. Last year, in 2019, the average was 92%.
The project inspired the Ghana Investment fund for Electronic Communications (GIFEC), a government agency, to equip the remaining six mobile regional libraries operated by the Ghana Library Authority (GhLA) with laptop computers. This support has enabled the GhLA to transform the project into a sustainable service that will be offered in 10 regions - the four regions that we've been working with, Ashanti, Upper East, Volta and Western, and six more, Brong Ahafo, Central, Eastern, Greater Accra, Northern and Upper West.
The 10 mobile libraries will start visiting schools in the first quarter of this year. We are confident that, managed by the GhLA, the hands-on computer classes will continue to thrive and grow.
As a result of your support, thousands of children have passed the B.E.C.E. and progressed to secondary school. On behalf of everyone at EIFL, the four mobile regional libraries, the children and parents, thank you!
To see further developments, follow the Ghana Library Authority on social media - Facebook, Twitter @ghanalibraries.
To find out more about EIFL and our work, visit www.eifl.net, or follow us on social media - Facebook, Twitter @EIFLnet.