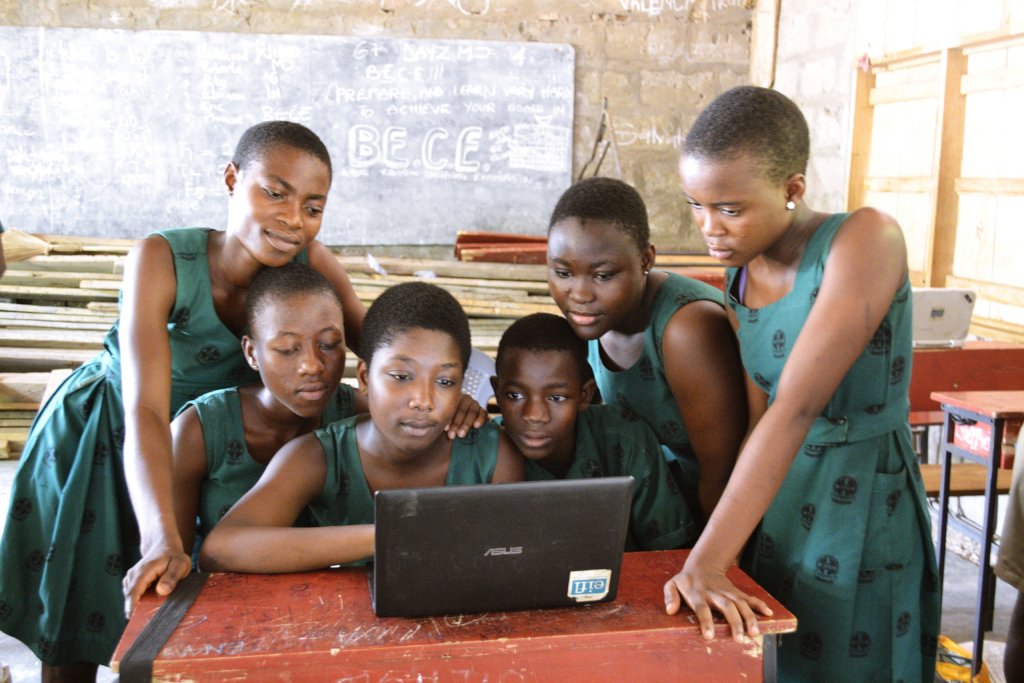 It's exam time again in Ghana! Children across the country - including almost a thousand lucky students who learnt practical computer skills through the EIFL Hands-on Computer Classes project - sat for their Basic Education Certificate Exam (B.E.C.E.) in June.
Over the last quarter, regional libraries have been travelling to under-resourced and rural schools in four regions of Ghana (Ashanti, Upper East, Volta and Western) in vans equipped with laptops and modem internet to give the children vital hands-on computer practice and to help them prepare for their exams.
The librarians are positive that their young students will pass. Without this technology, provided with your donations through GlobalGiving, the children would only have learnt about computers in the abstract. Now they can confidently identify different parts of a computer; they can use the keyboard and type, and they know how to connect to the internet, to use search engines like Google and to communicate through email.
From March to June, the libraries reached over 2,570 children in Grades 1, 2 and 3, and conducted 240 ICT classes at 16 junior high schools. Class time was also dedicated to improving the children's proficiency in other school subjects, using curriculum-based content preloaded to the laptops. To practise for the B.E.C.E. Grade 3 children answered past exam papers that were also preloaded to the laptops.
Ashanti Regional Library has been using the laptops in ICT classes for youth at weekends. "We had 37 children at the first lesson, and the number has been increasing each week," said the regional librarian.
In their classes, Volta Regional Library includes 30-minute sessions in which children read aloud from the laptops to improve their literacy skills. They have also been using the laptops in quizzes. "We award prizes to the best performing students and the best performing groups," said the regional librarian.
In Western Region, word about the success of the library's Hands-on Computer Classes has spread and three more schools have asked to be included. "We're looking at the best ways of including them," said the regional librarian.
Thank-you again for your support - and watch out for our next report, when we'll bring you the results of the 2019 B.E.C.E!