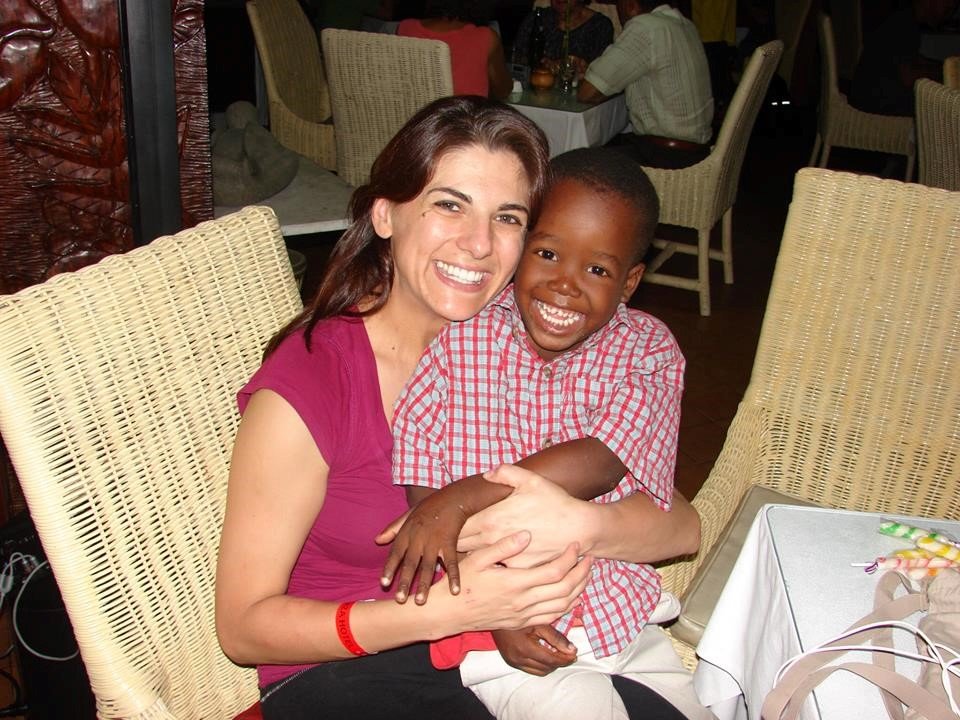 When the 7.0 earthquake struck Haiti in January 2010, our First Responders arrived within just 22 hours to deliver emergency medical care. Five years have now passed since large parts of the capital Port-au-Prince and surrounding towns and cities were reduced to rubble and over 230,000 Haitians lost their lives. With the help of International Medical Corps, other international relief agencies and the efforts of the Haitian people, many thousands of lives were saved and livelihoods restored. However an unprecedented cholera outbreak and the ongoing threat of hurricanes, floods and earthquakes, continue to threaten already vulnerable communities. Our teams are still on the ground in Haiti today, providing vital health care and training services.
Five-year-old Monley was pulled from the rubble of the Haiti earthquake after being trapped for an astonishing 8 days. As most of the world was losing those final glimmers of hope that survivors of the earthquake in Haiti could still be rescued, Monley's uncle, Garry, uncovered him from under the collapsed home that had killed Monley's parents. As Garry rushed into the street with the limp, dirt-covered boy in his arms, International Medical Corps' Dr. Neil Joyce, was driving by. They put Monley in the car, gave him electrolytes, and rushed him to our doctors and nurses at Hopital de l'Universite d'Etat d'Haiti in downtown Port-au-Prince.
In the days and months that followed, Monley received intravenous fluids and further care from our team to get him back to health – he made an immediate connection with our volunteer nurse Gaby McAdoo. As he regained his strength and slowly returned to normal, we knew we had witnessed a near miracle.
Today, Monley is in very good health and is still being cared for by his Uncle Garry. Nurse Gaby had the pleasure of spending time with Monley in Miami where he was visiting his grandmother over the summer. Although Monley has a lot on his little shoulders, coping with the ordeal of losing his parents and home, he is safe, back in school and growing up with his siblings and cousins in his Uncle Garry's home in Haiti.
Garry says, "Monley is doing well and he always has good grades at school. He likes to play with his friends. Monley always has nightmares and talking during his sleep. He likes to look at his mom's and dad's photos."
At the peak of International Medical Corps' emergency response after the earthquake, our volunteer doctors and nurses saw as many as 1,000 patients a day while simultaneously training Haitian counterparts. Within two weeks, we established 13 primary health clinics in displacement camps and earthquake-affected areas throughout Haiti providing some 350,000 medical consultations. We also mobilized more than 400 medical volunteers across the United States, including emergency room, intensive care, and pediatric doctors and nurses as well as mental health experts and infectious disease specialists. Over the last five years, we trained Haitians in order to build capacity for the long-term and operated vital programs in nutrition, mental health care, water, sanitation and hygiene. In keeping with our mission to promote self-reliance through training, International Medical Corps also launched a Continuing Medical Education program in Haiti. It is with the help of Global Giving and other donors that we are able to assist the vast number of people such as Monley who have been affected by this disaster and will be able to continue doing so in the future.