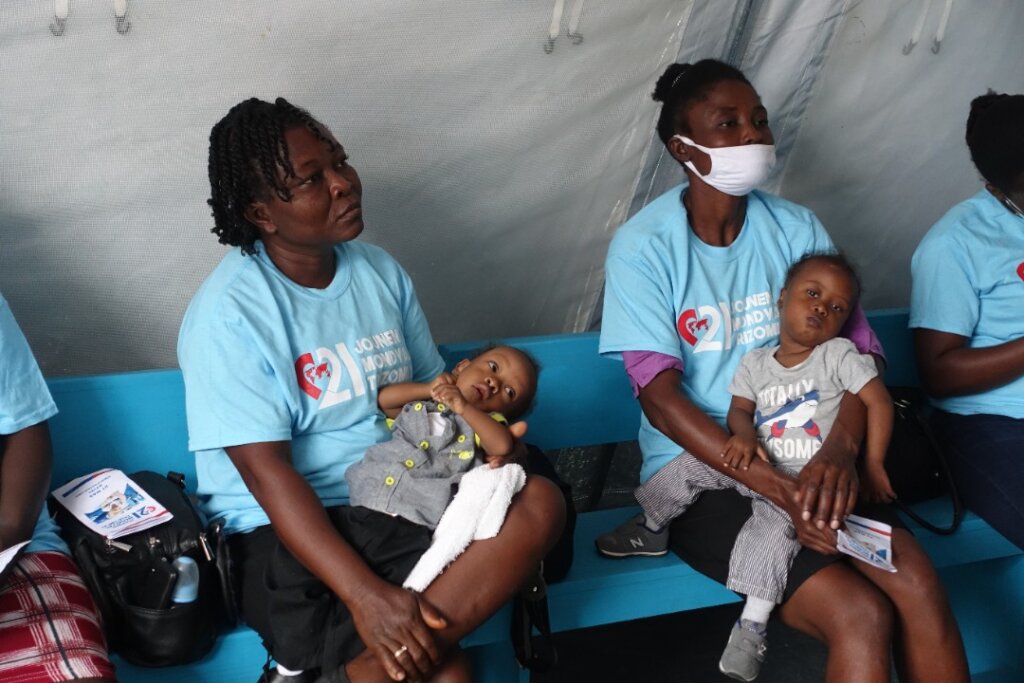 On behalf of FONTEN team, we want to thank you for the support you have provided us during this time. As you know, as a consequence of the earthquake of August 14, our clinic suffered major structural damage, for this reason, at present we are working in a temporary tent. Despite these difficulties, FONTEN's work has grown and we have been able to continue caring for our permanent patients, new patients and earthquake victims.
In the month of October, FONTEN, with the support of the NGO CESAL, together we began a project of mobile clinics in different remote areas in the south of Haiti. Here, 60 locations were visited and 2,726 people were treated, of which 442 were victims of the earthquake and 443 people with disabilities.
From October 2021 to March 2022, 5,509 treatment sessions have been carried out in the center and a total of 509 new patients have been evaluated. 96 orthoses have been manufactured, and 20 prostheses, among these 8 were for victims of the earthquake. In addition to these activities, FONTEN has carried out various activities, such as a year-end celebration for children with disabilities and their families, distribution of 200 food kits, celebration of Women's Day focused on women's rights and GBV, support for the amputee soccer team of Les Cayes , training for parents of children with disabilities, celebration of International Down Syndrome Day, training for amputee's patients and a campaign for education and prevention of hypertension.
On the other hand, we want to tell you that at the beginning of this month of April we have started the repairs of our center, we know that it will be a long process since the reconstruction of the building will take time, but we are confident that in the future we will have a better place to receive our patients.
Our work is mainly supported by people like you and on behalf of our team and community, we want to thank you very warmly for the trust in our work and constant support. It really does mean the world to us.
If you would like to further support us in the coming months, please do consider a small recurring donation: