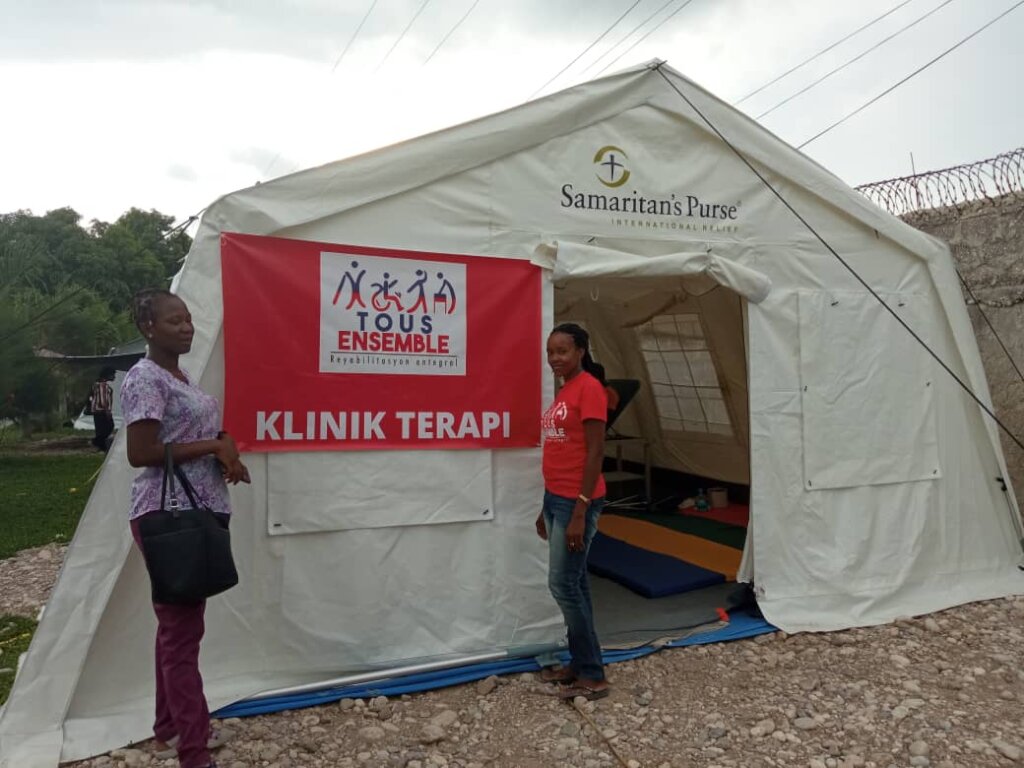 Firstly, a sincere thank you for your support at this difficult time. As a result of the earthquake, our building suffered serious damage, so it has been unable to receive patients, however we have continued our work in a donated tent, provided by Samaritan's Purse that is available to carry out our work daily.We have therefore been truly overwhelmed by the show of support, which has allowed us to give relief to more than 700 victims of the earthquake and give more than 3000 consultations since the month of September.
So far, we have raised over $10,000 dollars via our GlobalGiving fundraising which has supported us providing to :
- More than 3000 consultations
- Donations of more than 400 technical aids as wheelchairs, crutches, walkers, braces, etc.
- Distribution of hygiene and food kits to more than 300 affected families
- 32 mobile clinics up to date in different surroundings in the south of Haiti.
- Distribution of 100 water filter systems.
- Distribution of drinking water for 50 people with disabilities.
- Support to players of the amputee soccer team.
- Constant support to the biggest shelter in the South, Land des Gabions, with light, hygiene products, food and clothes.
- Starting repairing and fabricating prosthetics and orthoses.
Although our work has been difficult during this time, we as a foundation and our team have also been victims of this catastrophe, some of us have seen our houses partly destroyed. However, FONTEN has not stopped working since the day after the earthquake and we will continue to do so on behalf of our community and the thousands of victims who have been affected by the earthquake and respond to their needs.
Thank you to all those who have supported us. It really does mean the world to us. If you would like to further support us in the coming months, please do consider a small recurring donation: