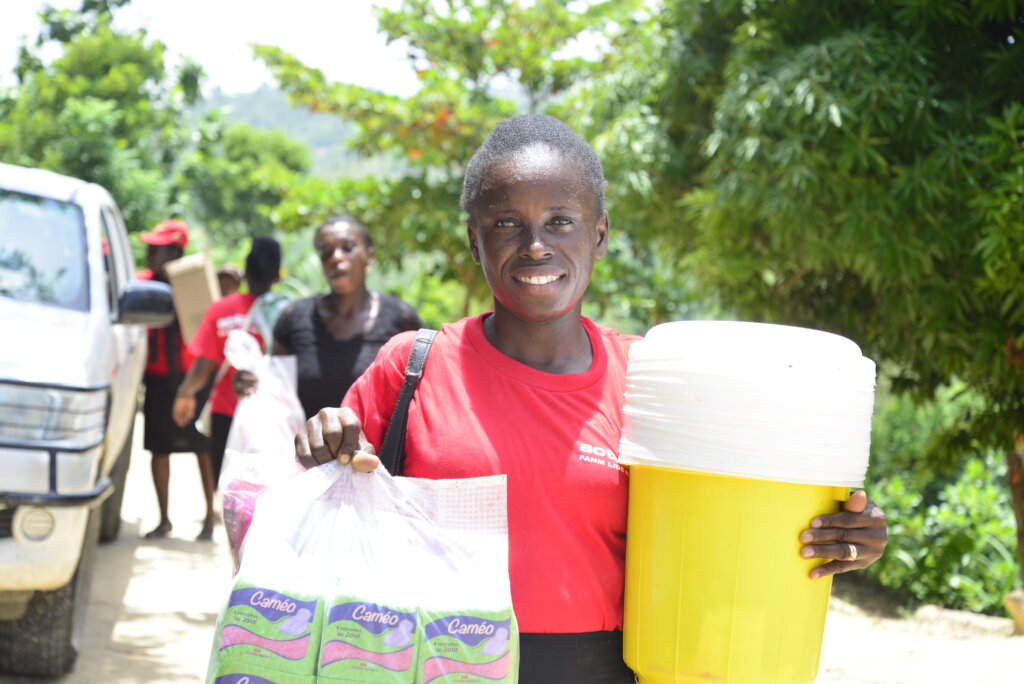 Thank you for your support of this project. I am writing to share some updates from ActionAid's emergency response to the August 2021 Earthquake in Haiti.
We appreciate you taking the time to learn about and act in response to this crisis.
In the year and a half since the tragic earthquake in Haiti, ActionAid has provided direct support to 10,000 Haitians, and we remain committed to providing long term support to all those impacted by this disaster. ActionAid's direct support to individuals affected by the earthquake includes cash transfers, first aid kits, protection against gender-basedviolence (GBV), and psychological support. Our long-term response efforts are focused on preparing and training communities, especially women, on how to respond in theevent of future disasters, which proved critical in the first few hours following this earthquake.
ActionAid Haiti's Country Directorlooked backon 2022 and shared about the positive implications of our women-focused approach to emergency response:
"If there is an accident, women have been trained to be the first to respond. You will now even see our women leaders providing first aid and support to elderly people in the community. Emergency preparedness is a leadership skill. When you invest in women as emergency responders, they are also viewed differently in their communities and families. They were once dependent on their husbands or members of their communities to tell them what to do in an emergency. But not today. Today, they are exercising their leadership and engaging in their community's development, in saving lives, and inspiring hope for others. This is a great reward of all the work that ActionAid has been doing in Haiti."
At ActionAid, women will always be in the front of action and response to humanitarian crisis in Haiti.
We remain committed to our communitypartners and now more than ever, your commitment to justice makes a difference. Thank you for your support and solidarity.