Spring is in motion here in Habibi.Works, with summer looming just over the horizon. Since our last update in December there have been significant developments within our context: let's dive in!

The Context

The upward trend in the population size of Katsikas camp, which began already in December 2022, has continued through into the new year. Several new arrivals to the camp meant an increase in the number of people frequenting the space, bringing new perspectives, languages and voicing new needs. The increased number of residents has also put pressure on the tenuous support structures in place and made life more challenging in some ways.

For example, prior to the influx of new arrivals, the (by then roughly 400) people living in the camp structure were struggling to access laundry services with only two of the machines provided by the camp working; by now about 1000 people are dependent on only one remaining functional washing machine provided by the camp structure. A recent article published by InfoMigrants sheds some light on this and other challenges experienced by individuals residing in the camp.

In an ongoing effort to provide a platform for individual expression - both in relation to their lived experience as asylum seekers and beyond this - our Community Voices playlist on Youtube continues to be updated. Tune into the playlist here. It includes a series of interviews with individuals directly impacted by the forced closure of many self-organised structures in the camp in March 2022; the summary of these measures and their impact can be found on our blog.

Through conversations with participants of the makerspace as well as through feedback structures such as our monthly community meetings, we are made aware of the most pressing needs for the community we work with and try our best to adapt accordingly. New arrivals and long-time residents have expressed a need for basic supplies and services such as clothing, hygiene items, milk and diapers for babies, and better access to health and psychological services.

Kicking off 2023
Language learning has long been in high demand, and the demand has only increased with more people arriving in the area. In an effort to cater to this demand, our English language learning offers were kicked into high gear this year. There are now five levels of classes taking place in our library, from an ABC cafe (a literacy class for absolute beginners) all the way to more advanced weekly classes. Further, a collaboration with the University of Ioannina has made it possible to offer a weekly Greek language class, alongside additional language cafes in German and, occasionally, French. Of course, language exchange is never only one-directional; our team has also had the chance to pick up some words of Farsi, Arabic and Somali (currently the most dominant languages spoken within the community).
January also saw the inauguration of a display shelf in a local establishment in Ioannina, the Angry Portrait (a bar/cafe and space for community events); items created with love in Habibi.Works are now accessible in a new way to residents of Ioannina. This collaboration has also led to unique opportunities to create awareness around the situation for refugees and asylum-seekers, including an exhibition featuring statements from residents of the camp. We are always looking for new ways to create bridges of experience and communication between the local Greek community and people on the move.

In February we published our 2022 Annual Report, offering an overview of the major transitions, achievements and obstacles laying the groundwork for where we are today.

New activities launched in February included workshops offered out of our Storytellers' Lab where individuals can learn skills in photography, videography and stop-motion and delve into the world of digital storytelling, guided by resident filmographer and dedicated team member Elodie (@weaselart).

Springing into Action
With the cold of winter giving way to (marginally) warmer temperatures, some other developments were set in motion.

In March we had the pleasure of celebrating International Women's Day in our space. An interactive exhibit was set up where anyone could pin up their responses to questions such as: "Who is an important woman in your life? What does being a woman mean to you? What kind of world would you like to see for your daughter?" The result: a multilingual, multicolour wall of thoughts, experiences and wishes both celebrating women and reflecting on what it means to be a woman in today's world. Later in the month, empowerment self defence workshops were hosted in our space, led by team members and ESD instructors Maeve and Esther. On March 16th, we hosted a women's party which led to much dancing and laughing to the tune of music from around the world.

The legal landscape surrounding the topic of migration and asylum in Greece is continually evolving, and access to information remains an incredibly pressing need. Visits by Mobile Info Team and Equal Legal Aid (two organisations based in Thessaloniki providing legal support and access to information for people on the move) kicked off in 2022 have continued on a bi-monthly basis, with the most recent visit in the early days of March. We are incredibly grateful to these partners for making such an invaluable service accessible to the community in Kastikas & Ioannina!

March also marked the one-year anniversary since a wall was built around Katsikas camp. Since then, additional security measures have been implemented including the mandatory collection of biometric data for residents to prove their continued presence in the camp, and the issuance of new electronic ID cards to enter and exit the camp via newly installed turnstiles at the entrance of the camp. These measures continue to restrict individual freedoms and decrease the (already debasing) quality of life for people forced to wait in refugee camps for their asylum claims to be processed.

Another highlight of the month was the opportunity to participate in a panel discussion in Athens with other organisations focusing on community inclusion and community-led solutions. Team members Effie and Esther travelled to the event, organised by Movement Radio. It was a wonderful opportunity to liaise with like-minded initiatives and gain valuable insights from long-standing migrant communities in Greece.
A significant event spanning between March and April was that of Ramadan, a spiritual time for Muslims around the world in which people fast during the daytime hours and observe several religious practices. With a majority of the community we work with fasting, our community lunches became a bit quieter - but were replaced with weekly iftar dinners in which people broke fast together. The dinners were created by chefs from the community and culminated in a spectacular Eid dinner celebration on April 22, marking the end of the month of fasting. Watch an interview with team member Muhammad to hear his take on the importance, and experience of, Ramadan here in Katsikas.

As always, the community kitchen continues to be partly fuelled by our community garden which is witnessing the rapid growth of leafy greens (cabbage, lettuce, coriander and parsley) and anticipating the growth of onions, potatoes and other produce planted in the winter months. Get a behind the scenes glimpse into the garden through this beautiful video celebrating Yaakoub, a Syrian man who looked over the garden for the better part of a year.

While Habibi.Works remained open throughout Ramadan, Greek Orthodox Easter and Catholic Easter (all coinciding in the month of April), the space closed in the last week for a spring cleaning and time for some essential reorganisation. Many members of our community got involved to help make improvements to the space.

In April we were incredibly fortunate to host Mothers and Midwives for two weeks in our space. A team of midwives delivered sexual and reproductive health workshops for women as well as offered 1:1 consultations. The value of these workshops, in a context where access to health services and dignified care remains a challenge, cannot be overstated. Throughout the two weeks, the geodesic dome on our premises became a women's safe space. During this month we also partnered with Pads4Refugees to distribute sanitary pads for women, alongside a mini-clothing bazaar for baby and children's clothes.

A glimpse ahead


Though you wouldn't guess it from the current constant downpour rain in Ioannina, summer is just around the corner. May has already gotten off to a great start with a series of outdoor events organised by Habibi.Works in collaboration with Habibi and Sport with Refugees, our on-site partners, starting with an fun-filled day of outdoor sports challenges.

While we have learned to expect the unexpected here, we already know that the month ahead will focus heavily on a few things: two strategy sessions are scheduled to take place, where the team will shape the vision and goals for the year ahead and reflect on lessons learned. The garden has gotten a lot of love recently and will be expanded in the coming weeks; it has even started to get some new visitors by way of baby turtles (common to the region) appearing in the tall grasses. Our weekly Family Day, where activities are organised for all ages, always requires all hands on deck; this month we have shifted these activities off the premises to bring them even closer to residents of the camp across the road.

We look forward to continuing to update you on the initiatives taking place here in Katsikas, and continuing to raise awareness about the experiences and needs of individuals here. Your support has been invaluable in helping us keep our doors open and provide a space of solidarity, community and empowerment; we are still working hard to secure our funding for the remainder of 2023.

Remember to stay up to date via our Instagram and Facebook pages @habibiworks!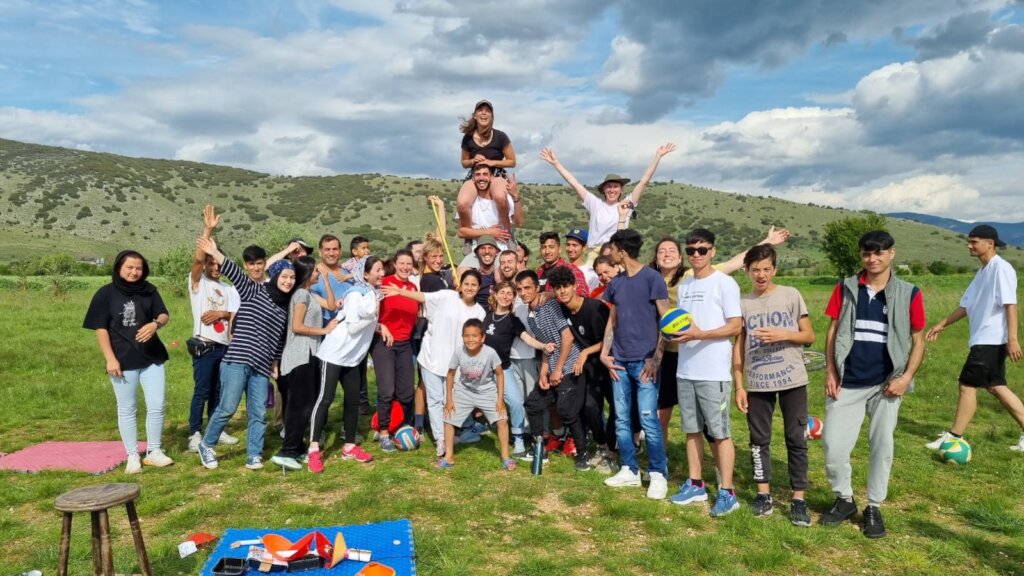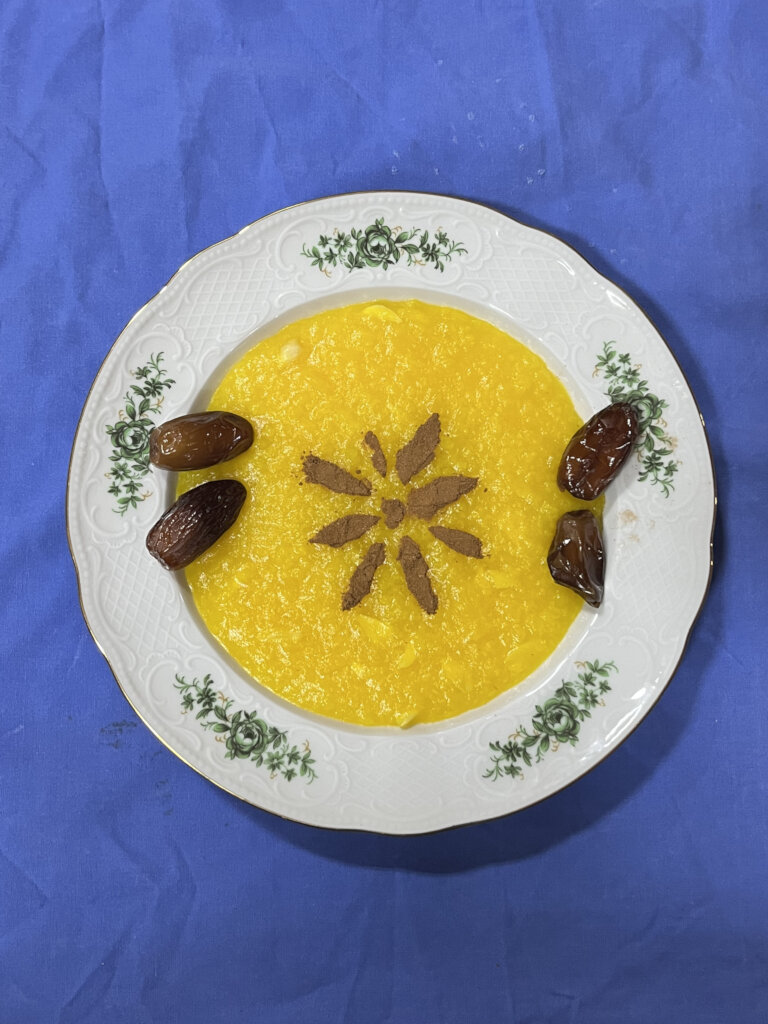 Links: