You are receiving this Project Report since you are a current supporter of the MindLeaps Global Giving Program: "Help 250 Youth Recover from Ebola in Guinea".
Post-Ebola Reconstruction
Ebola has faded in our minds and the challenges in Guinea have changed from crisis relief to poverty alleviation. The impact of the epidemic still amplifies all of the challenges regular citizens face to survive each and every day in a country that ranks 182nd on the UN's 2015 Human Development Index.
For this reason, we are particularly excited to share with you news about a new donor that has joined with you to support youth and families in Guinea. This new donor is Ruben's Shoes, an organization based in Canada, and it has sent 13,800 pairs of shoes to Guinea for MindLeaps to distribute to those affected by Ebola and most in need of basic living support.
The Power of A Pair of Shoes
In Guinea, shoes are needed in order to go to school. This basic resource, however, can be difficult to find or overwhelmingly expensive – particularly for those youth that are involved in MindLeaps' programs.
In order to address this need, we partnered with the Canadian NGO Ruben's Shoes. Ruben's Shoes collects gently used shoes and gives them to people in need. In 2016, Ruben's Shoes collected over 13,000 pairs of shoes from children, adults and companies all across Canada. Then, we worked together to ship the container all the way to Guinea. It took several months for the container to make the journey around the world from Vancouver, Canada, to the port in Guinea.
Since the container's arrival, MindLeaps has been working in partnership with The Guinean Ministry of Social Affairs led by Madame Sanaba Kaba to distribute the shoes to various orphanages and children in need across the region, including Orphelinat enfants et jeunes Compassion, Orphelinat source de vie and Orphelinat Karana.
Guinea's national television station, RTG, reported on the joint effort to distribute these shoes to vulnerable youth. You can view the clip online here: https://www.youtube.com/watch?v=N4Zgnc_hIgY (in French)
Post-Ebola Guinea is still recovering from the tragic loss of life and massive economic collapse. A pair of shoes to an orphan, who has lost his/her parents, can be a meaningful gift.
Thank You
Thanks to your donations, we are able to tackle the challenges of poverty and the necessity for basic supplies in Guinea. Your critical dollars are giving MindLeaps students a path towards education – and now they have a pair of shoes to wear on their new journey.
Merci beaucoup!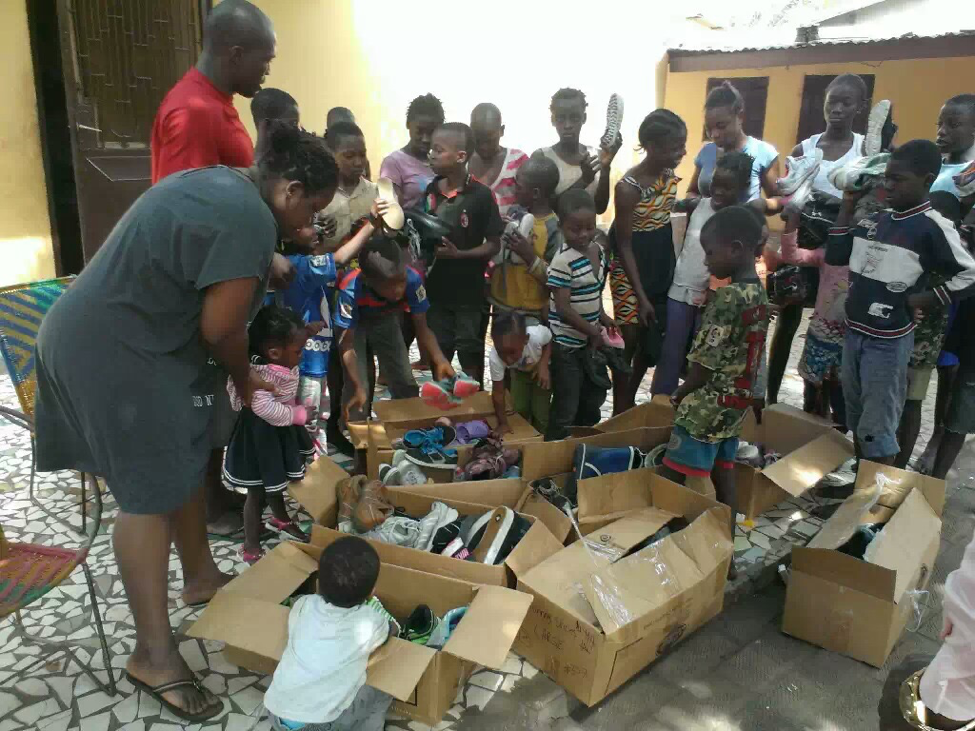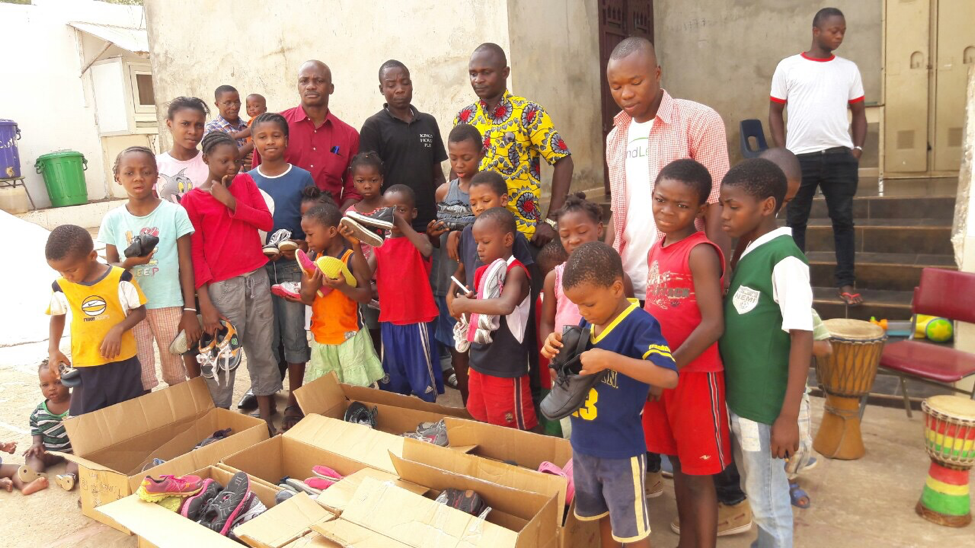 Links: