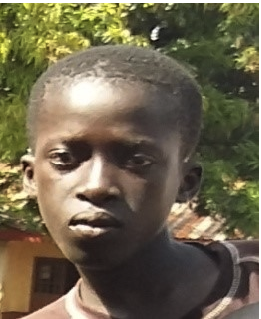 You are receiving this Project Report since you are a current supporter of the MindLeaps GlobalGiving Program: "Help 250 Youth Recover from Ebola in Guinea."
The Story of Alseny…
On Saturday, November 26th, MindLeaps Guinea, in partnership with EDUGRADE, invited the families of 44 of our youth together. These families watched some of our students present their work and describe how their lives are changing after Ebola.
In particular, the story of Alseny was shared:
Alseny lives in Conakry, the capital city of Guinea. Although Conakry was not severely impacted during the Ebola epidemic, the crisis brought new levels of poverty to families that were already struggling.
Alseny is 12 years old. His father died and his mother is blind. Alseny lives with his uncle, but his uncle is handicapped. Everyday, Alseny goes onto the street to try to scrounge and beg for food to support his eight brothers and sisters. Since he has to spend all his time on the streets, he dropped out of primary school.
On November 26th, Alseny was not a "street boy". He stood up in front of all of the families and guests and spoke about what he learned at MindLeaps:
I came here because I heard you could take dance classes, and I love to dance. Then, I saw that MindLeaps is also helping us learn skills – like English and IT. This is the first time I have learned something since dropping out of school.
As part of our work supported by the generous donations of people like you, MindLeaps now gives Alseny's uncle and mother crucial living support, including oil for cooking and rice sacks. The uncle and mother receive the support on the condition that Alseny will be allowed to participate in the MindLeaps program instead of having to work on the streets.
The story of Alseny reminds us that it is a long, complicated journey to help families recover from poverty and epidemics – but there is will, both from the children and their relatives.
Together, we can save the next generation.
Thank you for giving Alseny and his family the chance to survive in Guinea.