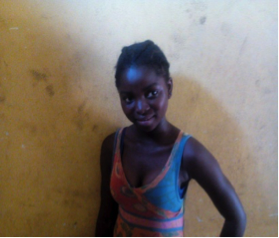 You are receiving this Project Report since you are a current supporter of the MindLeaps GlobalGiving Program: "Help 250 Youth Recover from Ebola in Guinea."
Working in Kindia
Working in the city of Kindia, MindLeaps is serving out-of-school youth and street children to ensure they have access to meals and a path back to formal education. This city is the military headquarters for the entire country. There were cases of Ebola in Kindia during the epidemic. Now, MindLeaps is working with Fitini Guinea to mobilize youth into productive programs and ensure their return to school.
The Power of Girls
Country Director Ansoumane Conde reflected on the challenges girls in particular face in Kindia in his most recent blog post: "Our society is composed of different layers that can be categorized according to one's ability to meet his or her basic needs. Within these different categories, you can especially see the reality and challenges of young girls. These young girls find themselves on the street and at risk of many dangers, such as prostitution and teen pregnancy."
The MindLeaps program helps girls meet their basic needs, and through this, their feelings of abandonment and worthlessness start to change.
Ansoumane noted, "there are three particular girls in our program that have proven to me that change is possible: Fatim, Fatou and Sylla. Watching these girls thrive at MindLeaps has inspired me to deepen our commitment to serving more girls."
These three girls attend MindLeaps' English classes at the Community Center Yeowle twice a week and are attracted to the program because of the fun, energetic dance classes that are open to both boys and girls. Their progress since the beginning of the year has been remarkable.
Thank you so much for supporting our program. With people like you, it's possible to reach more of the Fatims, Fatous and Syllas of Kindia!