Project Report

| Sep 19, 2023
Emotion-Centered Learning In Guatemala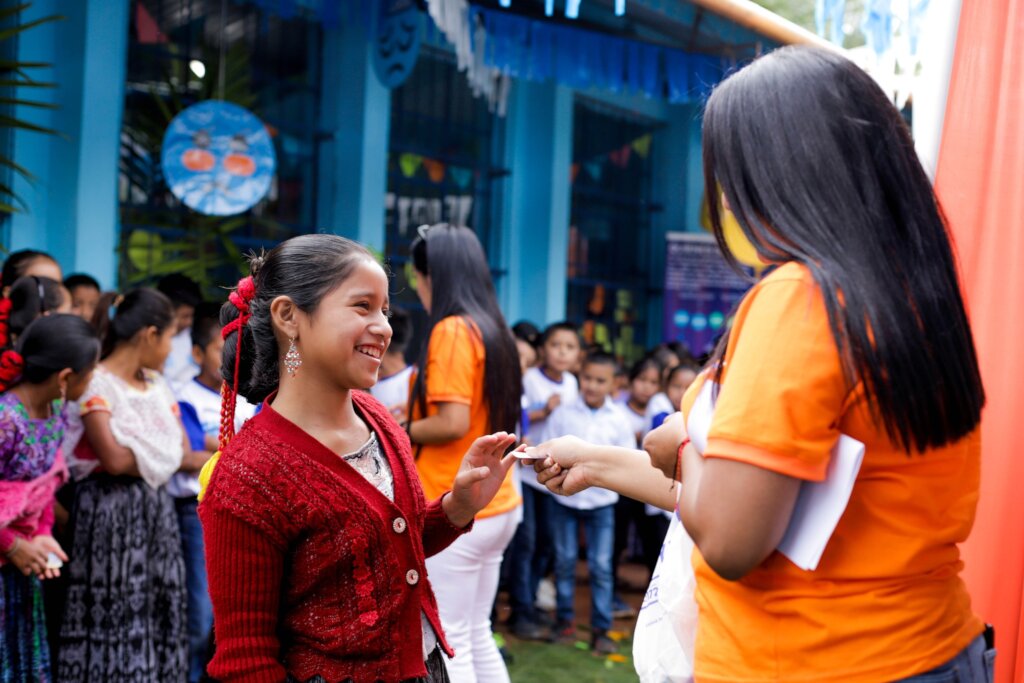 Individuals from indigenous and rural communities in Guatemala are twice as likely to live in poverty than the national average. In this environment, children as young as ten are often forced to leave school to labor on plantations, limiting their access to education and support. Health services and clean water are rarely accessible, and chronic malnutrition affects about 70% of children.
IsraAID is committed to partnering with marginalized, at-risk, and underserved communities, who need long-term solutions to relentless challenges. We continue to focus on schools as the locus of change: by addressing issues that cause children to drop out, we sustain their access to a protective environment. Our efforts have been concentrated in Alta Verapaz, Guatemala's poorest department, where dropout rates are alarmingly high. Over the last few months, we have trained teachers to support well-being and address risks such as child labor, forced marriage, young pregnancy, and other forms of abuse and neglect. We have educated children and caregivers about nutrition, adapted to the context (such as local seasonal availability), and safer health and hygiene practices. We have also created specialized programs for children at the highest risk of attrition, who often struggle to recognize, name, and process their emotions healthily - especially boys who face a prevailing 'boys don't cry' culture. For example, one child suffering abuse at home was acting violently toward his classmates, placing him at risk of exclusion. IsraAID helped him articulate his pain and choose alternative behaviors, enabling him to stay in school while working with his teachers to navigate the abusive context. IsraAID currently delivers programs in 26 schools across six of Alta Verapaz's 17 municipalities, helping schools become hubs for positive change and emotion-centered learning, too.
Our collaboration with local governments and authorities has also played a pivotal role in addressing the challenges children face in the communities we serve. Earlier this year, IsraAID Guatemala's Country Director met with Guatemala's Minister for Education to discuss our work in remote areas of the country. The minister commended our positive relationships with national and local authorities and our active participation in the Education Cluster and Global Alliance for Education.
What's more, in August, IsraAID's teams from Guatemala, Colombia, and Dominica gathered for the LAC Seminar in Coban, Guatemala. The event was an excellent opportunity for the teams to (re)connect and learn from one another. IsraAID LAC's Regional Director aptly summarized the seminar's significance:
"It was an occasion to share experiences, explore how our work contributes to community-wide resilience, and immerse ourselves in IsraAID Guatemala's programs and the communities we support. We visited schools; engaged in meaningful discussions with partners, teachers, and parents; and learned about the holistic and sustainable approach through which we strive to make an impact on the well-being of thousands of children to retain them in the school system."
We extend our heartfelt gratitude to all those who continue to support our work in building a brighter future for the children of Guatemala!