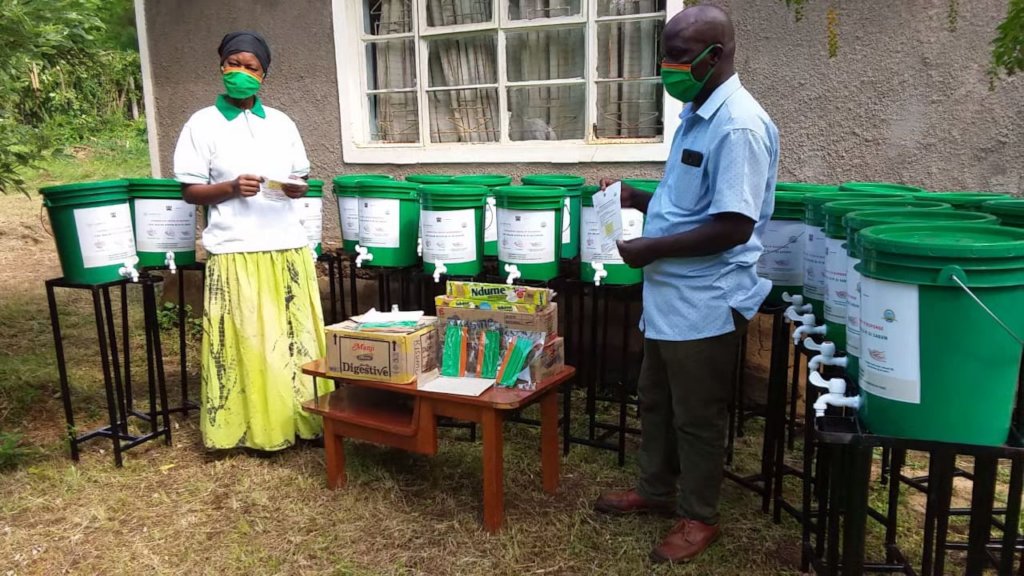 Kisumu West Sub-County has five administrative wards namely: Central, North, Northwest, West, and Southwest. Each ward has two locations also called Community Health Units (CHU). The project began in Korando Location (CHU) with a select group of 14 men and 10 women, all (24) aged between 70 and 90 years old. This had initially been enrolled for daycare service at the Agewatch Kisumu center starting March 16, 2020, but this was interrupted by the advent of coronavirus in Kenya in mid-March 2020.
In compliance with the local controls to manage the COVID-19 pandemic, the project team opted to focus on domiciliary (home) care in place of the daycare service. To achieve effective and meaningful domiciliary care service, the caregivers had to first pay attention to the most immediate concern, i.e. managing the COVID-19 pandemic. The project team, therefore, decided to carry out a COVID-19 campaign to sensitize the project beneficiaries on how to keep safe from the virus. Thankfully we received a $1,000 micro-grant in May to respond to the COVID-19 pandemic. This amount along with the March Accelerator fundraising proceeds of $956 facilitated the campaign successfully despite initial challenges to do with movement restrictions whereby part of the project team was caught up in the Nairobi City partial lockdown that extended from April till July. By the end of April, the project preparations began with the Nairobi and Kisumu groups working remotely to ensure that all the project materials were delivered to Kisumu center by the end of May.
In early June, the Ministry of Health (MOH) visited our Kisumu center to inspect all the campaign materials (water dispensers for running water, dispenser stands, soap, face masks, and flyers with details on what to do to protect oneself against contacting coronavirus). Following MOH approval of the PPEs, the project team in Kisumu embarked on the campaign. During the campaign some beneficiary challenges were revealed, key among them being a severe shortage and/or lack of basic daily needs, primarily food. In some households, the elderly had gone without food for as long as four days. Most of them attributed this situation to the reduced and/or lost earnings of their guardians (sons, daughters, and close family members) most of whom had lost jobs and/or been put on reduced earnings by their employers as a result of COVID-19 pandemic. In one such instance, an old man who has his wife and children living in the US reported that he had not received his monthly stipend from his diaspora family for three months, consequently, he had completely run out of his provisions. In another case, a 74-year-old woman with an ailing husband had struggled to improvise a water dispenser in front of her old hut. When our team visited them with our modern water dispenser both were gratefully delighted but hoped that our team had brought along something to eat as they had not eaten for some days.
Our strategy is to continue with the COVID-19 campaign in all the remaining nine CHUs (locations) in Kisumu West Sub-County as our pilot sub-county. Concurrently, we plan to expand the project team to include a follow-up group of caregivers to revisit each client already contacted during the COVID-19 campaign. The goal is to maintain a consistent beneficiary contact with possible enrolment in the Agewatch service delivery program post- COVID. This dual approach (ongoing COVID-19 campaign and client revisits) will require expanded resources for more PPEs and additionally trained caregivers. The just-concluded COVID-19 campaign has already elicited a vital awareness about the Agewatch service delivery model in the community. Ultimately this will be a major project milestone that could result in expanded clientele base post-COVID.
Summary of project deliverables as of June 30, 2020:
1. BRAND AND DIGITAL MARKETING STRATEGY – a consultant engaged in April delivered this new policy in May. Currently, under implementation, this has increased Agewatch online presence and should translate into increased fundraising efforts in due course.
2. SUCCESSFUL COVID-19 CAMPAIGN IN KORANDO LOCATION (CHU) - a total of 24 beneficiaries each received a branded water dispenser complete with a stand, bar soaps, face masks, and a flyer with COVID-19 protective guidelines translated in the local Luo language, understandable by all stakeholders.
3. VITAL AGEWATCH AWARENESS IN THE COMMUNITY - the project has started to create a meaningful impact in the community both on the beneficiaries and the local governmental authorities. During the entire COVID-19 campaign, the Agewatch team was accompanied by the local Community Health Extension Worker (CHEW) and the Community Health Volunteer (CHV), both of whom are government officers. This will create an early buy-in for the project at the national level.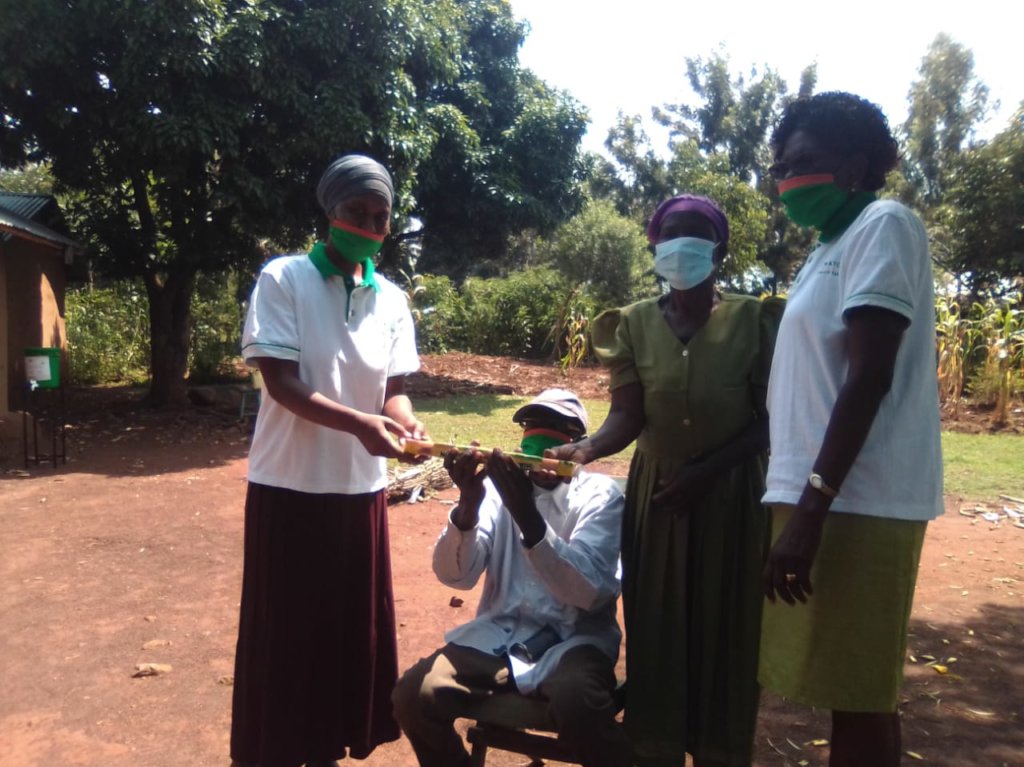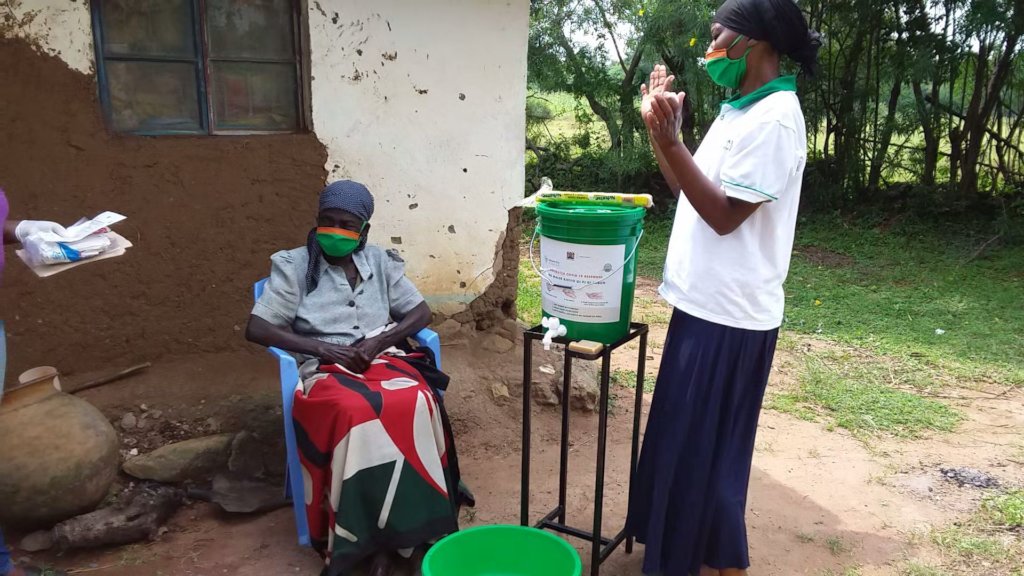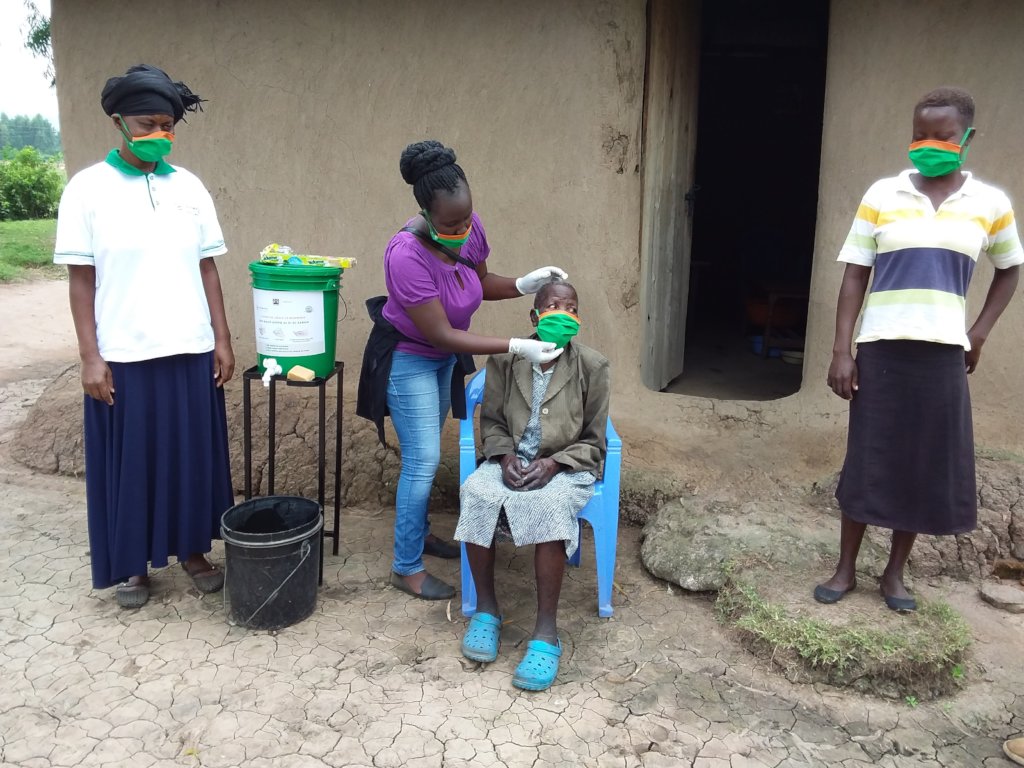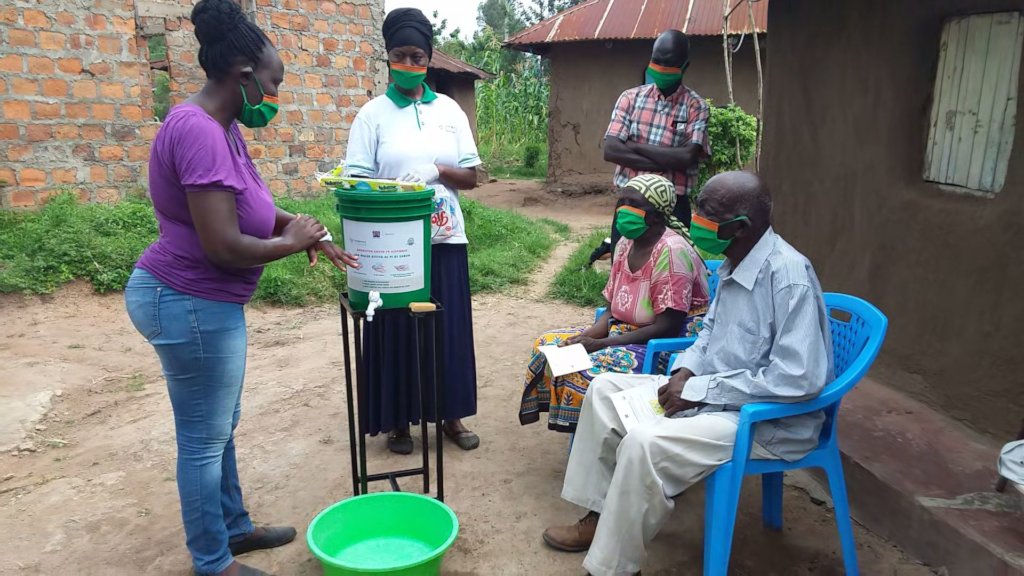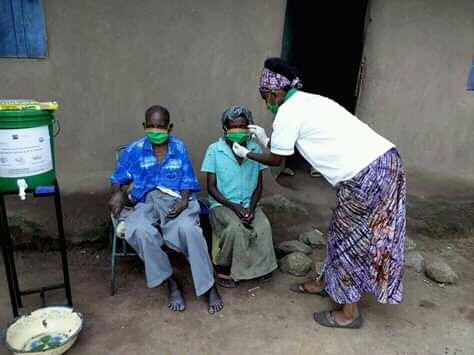 Links:
Attachments: