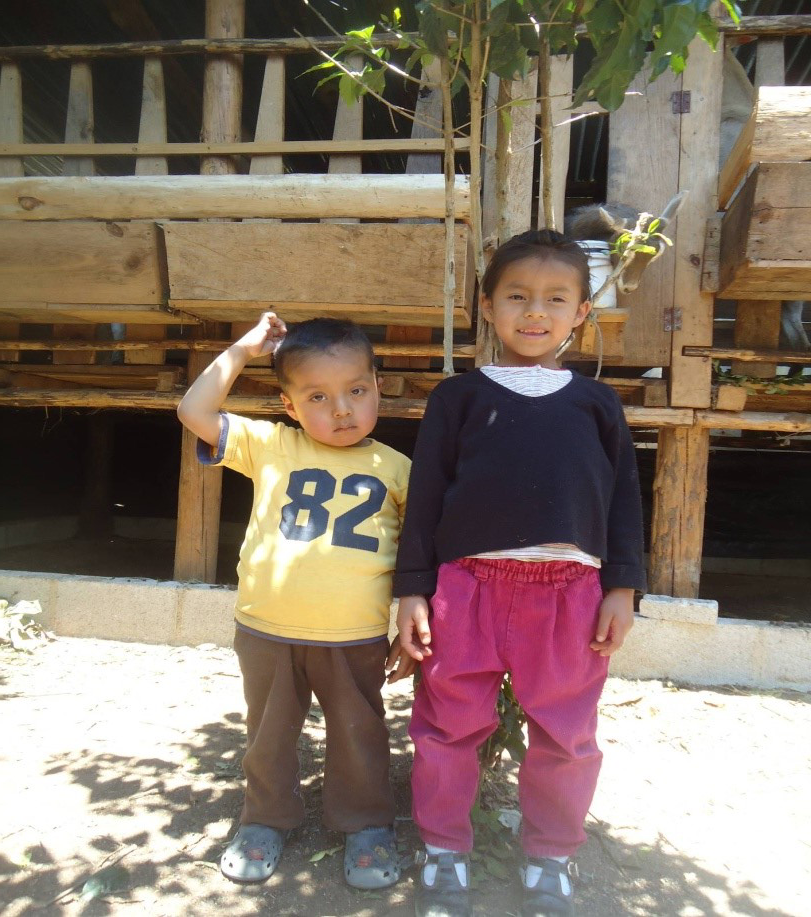 On a rainy afternoon in the La Hacienda community, Cunén, Quiché, "don" Isaías and his wife, "doña" Julia, attended a Save the Children–SC - meeting. There, they were informed about the various activities that would be implemented to improve families' health, nutrition, and livelihoods. When they heard that they could improve their living conditions, the family registered their daughter, Claudia, in the program.
Days later, they took Claudia to the Program's monitoring and growth-promotion screening, where they learned that she was underweight for her age. She suffered from chronic malnutrition. When her parents realized this, they worried and they asked Save the Children's technicians what they could do to improve their daughter's nutritional condition.
That is how, "don" Isaías, jointly with SC's Food Security Program and established a plan for the little girl's recovery. A few months later, "don" Isaías in order to ensure his and his family's livelihood, started training on how to manage goats. He became interested in this occupation as a means to produce milk and improve his daughter's nutrition, and received a goat that produced over two glasses of milk per day.
Because they worried about their daughter's condition, "don" Isaías and "doña" Julia started giving her a glass of milk every day. As time passed, they noticed improvements in the little girl; she grew increasingly active. Thirty days later, she was weighed again by SC's Food Security Program's technicians, who stated that her weight had improved.
Her parents were surprised to see how much their little girl had progressed, and they happily followed SC's technicians' advice. After having drunk milk for over three months, Claudia overcame malnutrition. When "don" Isaías recalls this, he says: "My little girl overcame malnutrition, she is no longer sick, she started growing well and playing more, and we do not have to spend so much to buy medications."
After some time, the goat went to another family, to provide milk to other children. "don" Isaías tells how he kept one of the goat's kids, as established by the program. He called this goat La Muñeca (the Doll) and he put much effort in taking care of her. Eighteen months later she had her own offspring and started to produce milk.