Project Report

| Sep 19, 2023
A Refugee's Journey: Finding Hope in Kenya with IsraAID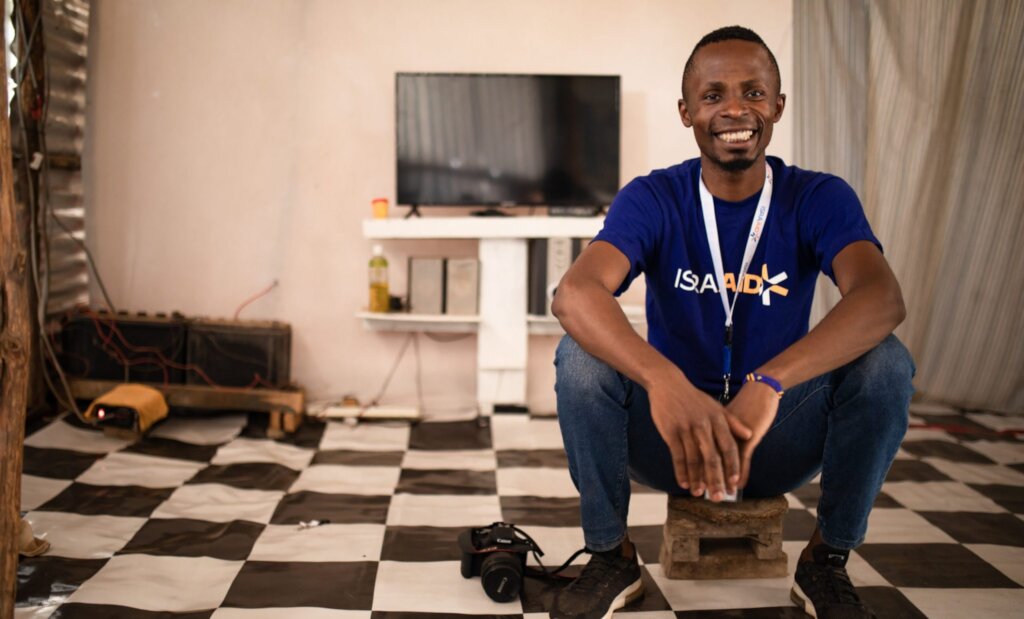 Of the 108.4 million displaced people worldwide, everyone has a unique story. To mark World Refugee Day on June 20, 2023, we sat down with members of the refugee and migrant communities at several of our missions across the globe. André, IsraAID Kenya's Communications Officer, shared his remarkable journey from fleeing his home in the Democratic Republic of Congo (DRC) to building a new life in Kenya.
André received a degree in nutrition and studied photography in the DRC. After his studies, he worked as a journalist. A story he reported aired on local radio and angered government authorities, leading to the radio station's closure and a colleague's disappearance. "To this day, I still don't know where he is. I decided to escape," André recalls.
In 2016, André embarked on a solo journey, crossing into Kenya through the Busia border. Arriving in Nairobi, he found his way to the UNHCR offices and Kakuma Refugee Camp before relocating to the Kalobeyei Integrated Settlement. "They gave me a tent, two jerry cans, and around 15 USD worth of food rations. That's how it began. I struggled every day," he reflects. IsraAID stepped in at a crucial juncture in André's life. He transitioned from receiving aid to volunteering as a community mobilizer for the UN to joining IsraAID as a facilitator and working in IsraAID Kenya's Child-Friendly Spaces.
Recently, André shared his dream of opening a photography studio with colleagues. "Gayle, the Country Director, informed me they sought a Communication Officer to capture our activities. I was given a one-month trial, and Gayle recognized my talent for photography. I've continued in the role ever since," André recounts.
"I'd like to express my gratitude to IsraAID for the trust they've placed in me," André adds. "The dearest aspiration in my heart—one that can change my life and my family's—is to establish my own photography and videography studio. Then, I can provide jobs and opportunities to fellow young refugee youths like myself."
As André reflects on his homeland, he acknowledges the ongoing strife in the Eastern DRC. "I was targeted by law enforcement and security forces. If I returned today, I doubt I'd be safe. So, I chose to leave my country behind and search for refuge elsewhere." In Kenya, André has found not just safety but a community. "IsraAID is very different from other organizations where you won't find refugees in the office or at a staff level. In IsraAID, we are a huge part of the staff." André is optimistic about the future, where he can continue to share his experiences and contribute to something larger than himself, echoing the ethos of IsraAID's work in providing refuge, support, and opportunities to those who need it most.