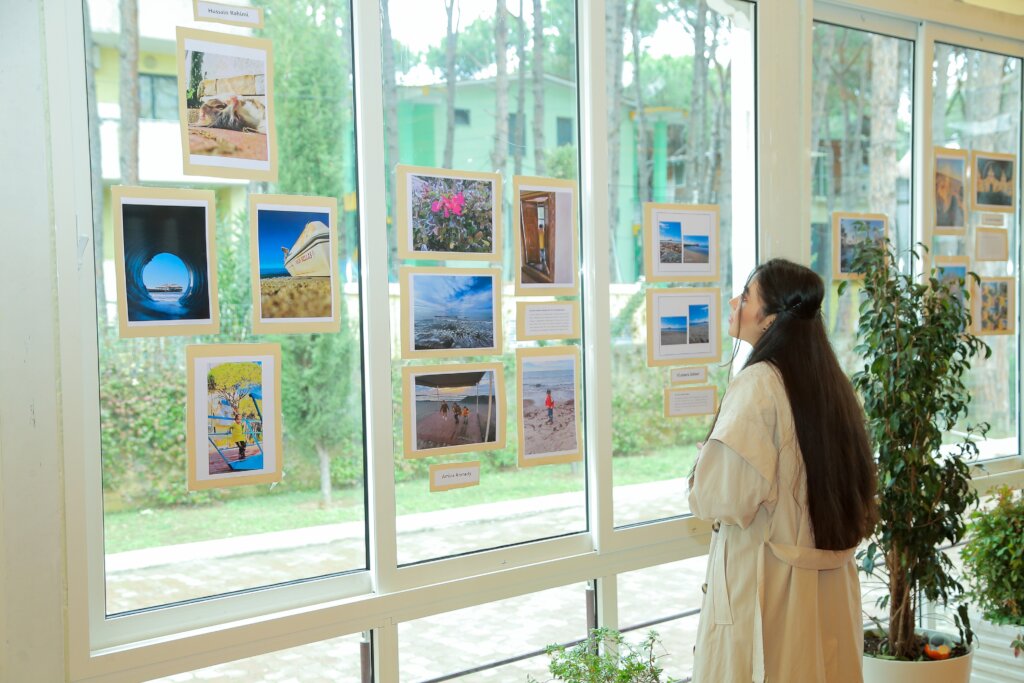 Starting my role at IsraAID in the middle of Israel's first lockdown provided me with a unique experience as an IsraAID staff member, most notably, the lack of international travel. In another time, my first year at IsraAID would have involved at least a couple of visits to our humanitarian missions, except it was 12 months until my first emergency response mission, and another six until I'd meet any of the refugee communities that we work with.
I had built a picture in my head of what a refugee camp looks like. It's probably similar to the images most people have, of tent cities, of limited access to water and hygiene facilities, and of families and communities that have lived there for years, perhaps even decades. This is what the media likes to tell us, because it captures our attention, but also, because it's often the truth.
Earlier this month I traveled to Albania to meet some of the 167 Afghan refugees that IsraAID helped evacuate. We ate meals together, shared stories of our families and our education, and I was shown around the "resort" in which they are staying. No matter how different the term "holiday resort" may sound from "refugee camp", that's exactly what it is. An off-season Albanian holiday resort on the Adriatic coast currently housing refugees. Staying there are hundreds of people who escaped Afghanistan. That's hundreds of people living in small apartments, with sufficient access to toilets, showers, and safe drinking water, and likely in Albania for just a few months as their visa requests for a more permanent settlement elsewhere are processed.
So what really is a refugee camp? And who are the refugees living there? There is a plethora of reasons people become refugees, and an infinite number of stories of what people sacrificed when fleeing their country. J* was a parliamentary aid to a prominent family, G* was a female police officer in a district where it is rare to find female leaders, and R* was a male journalist who ran a women's news network. What did these people have in common before the Taliban entered Kabul back in August? Possibly not much at all. But after the Taliban took control of Afghanistan, they became part of a newly forged community, created by the necessity to leave Afghanistan and find temporary shelter in Albania, secretly and safely.
Similarly, their lives before the evacuation may have been worlds apart from any of the other refugees that IsraAID works with in Colombia, Germany or Kenya, but what connects people together under the same umbrella of 'refugee' is one of the toughest decisions a person has to make. Leaving their homes and communities for fear of their lives. Some found safety in a neighboring country and some on the other side of the world; some living in decades-old tent cities and others in off-season holiday resorts.
Call it a refugee camp or settlement, or even a resort, it doesn't really matter. What matters is the services that these people are receiving. Across the world, IsraAID is working with refugees and internally displaced persons to provide some of the many essential services required in established refugee communities, one of which is psychosocial support. In Albania, as in many of our other countries, we have established safe spaces for children, women and men to deal with their trauma, of the initial challenges in their home communities or those they are facing now as they establish new lives. This is not a top-down approach. This is listening to the community's needs and letting them tell us what they need, most often employing specialists from the community itself, like Leke, a child protection specialist from Afghanistan.
In some sense, no matter from where people flee and to where they settle, be it temporarily or permanently, they can all be described as a refugee, but that's a complete over-simplification. They have names, professions, and families, and they have their own experiences. Most importantly, they all have their own story which is far from over.