Project Report

| Oct 2, 2022
IsraAID's Ukraine Crisis Response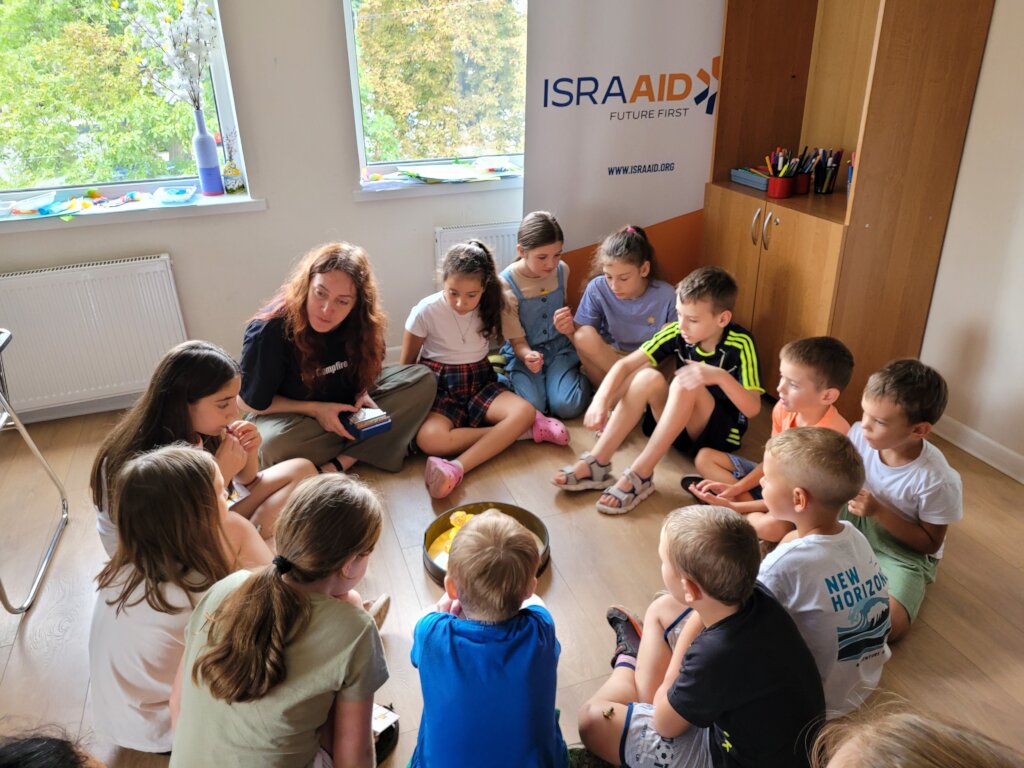 IsraAID's Emergency Response team arrived in Moldova on February 27, just three days after the large-scale Russian invasion of Ukraine, and immediately launched our response to the growing refugee crisis. Within weeks, we expanded operations to Romania in order to provide aid directly into southern Ukraine, and recently began working in Ukraine itself. Six months into the crisis, 15.7 million people face significant humanitarian needs.IsraAID is meeting urgent needs immediately at the same time as planning for the long-term recovery efforts that will be necessary in the years ahead.
PROTECTION AND PSYCHOSOCIAL SUPPORT
Over 527,000 Ukrainian refugees have entered Moldova, and 84,000 have stayed in the country - the highest influx per capita in Europe.4 IsraAID is supporting both refugee and host communities. The Sunflower Center in the capital, Chisinau, is a focal point for the local Ukrainian refugee community, where we provide daily activities for 40 children and their caregivers. It is a safe place for recreation, socializing, and resilience-building, with arts, music, sports, and support groups. It is so popular that there is a waiting list to attend. We employ several Ukrainian refugees as facilitators; their work provides some normalcy and a stable income as they adjust to their current reality. Outside Chisinau, there is less psychosocial support for Ukrainian refugees. We run a 'Little Sunflower' program in Anenii Noi, 40 km east of Chisinau, and support five families in a shelter in Bolohan, an hour from the capital. Local children often join in activities, toward integration.Recently, the Campfire Project - a team of actors, and drama and music therapists - ran creative therapy sessions at several IsraAID Moldova program sites. These build confidence, self-expression, and laughter amid difficult experiences.
Across all our programs, our trained facilitators and partners identify child protection concerns and refer cases to welfare authorities. Child protection issues often spike in emergencies and we supported local authorities in Moldova to strengthen their specialist services for refugees.
Finally, we continue to operate a safe space at Palanca, the main border crossing with Ukraine. Mothers can relax while children play with IsraAID-trained local volunteers. We also provide essentials like hygiene and first aid kits; stress relief packs; and baby kits. Seven months into the war, refugees continue to arrive and we are preparing for the imminent return of cold weather.
EDUCATION
IsraAID-supported summer schools in Chisinau and Tudora (a rural village near Palanca, where many Ukrainian refugees have settled) were attended by 100 Ukrainian and Moldovan youth daily this summer. The schools promote integration, close educational gaps caused by the disruption, and provide meaningful employment for older Ukrainian teens who work there part-time. With the new academic year approaching, we are providing items like pens, pencils, and notebooks to help children get ready. We also plan to open remote learning centers. These will be equipped with computers for Ukrainian students that study remotely and will be open to local Moldovan children too.
Thank you for continuing to support Ukrainian refugees, and refugees around the world.