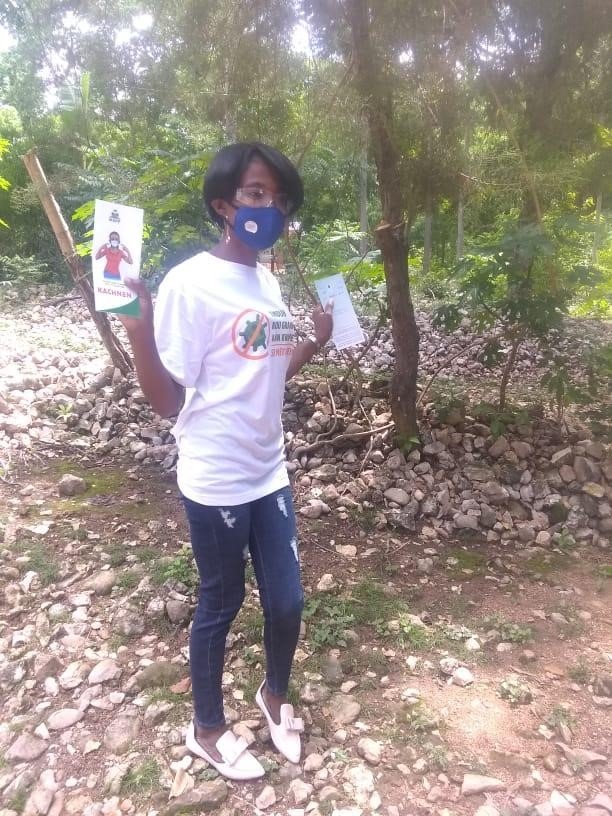 Dear Friend of HAGN Girls,

It is with great joy and excitement that I am sharing news on our "Give Haitian Girls a Choice to Safety from COVID-19" project.
Maelle[1], a 14-year old girl participant of safe space group, was sexually assaulted, victim of attempted rape and shot in the leg during COVID-19 pandemic, on June 22. She's from Anse à Pitre, a nearby border town. However, thanks to your generous support, her family received financial support for emergency hospital treatment and prescription drug purchases.Now, she's getting better. Four other girls also received financial support to face difficulties in accessing hospital care.
COVID-19 with measures such as confinement and limitation social has accentuated the humanitarian crisis in Haiti and increased the risk of violence against girls. The financial support gave our girls the resources to remain safe, protect them against gender-based violence and strengthen them and their families' well-being.
So, I would like to thank you very much to help these girls access health care during this humanitarian crisis.
Other girls like Maelle rely on your support to help them deal with emergencies. Help us spread the word to help collect the remaining funds. Please consider sharing with your friends, colleagues, and networks.
With my profound gratitude and appreciation
Myriam
[1] The child's name has been changed to protect her identity