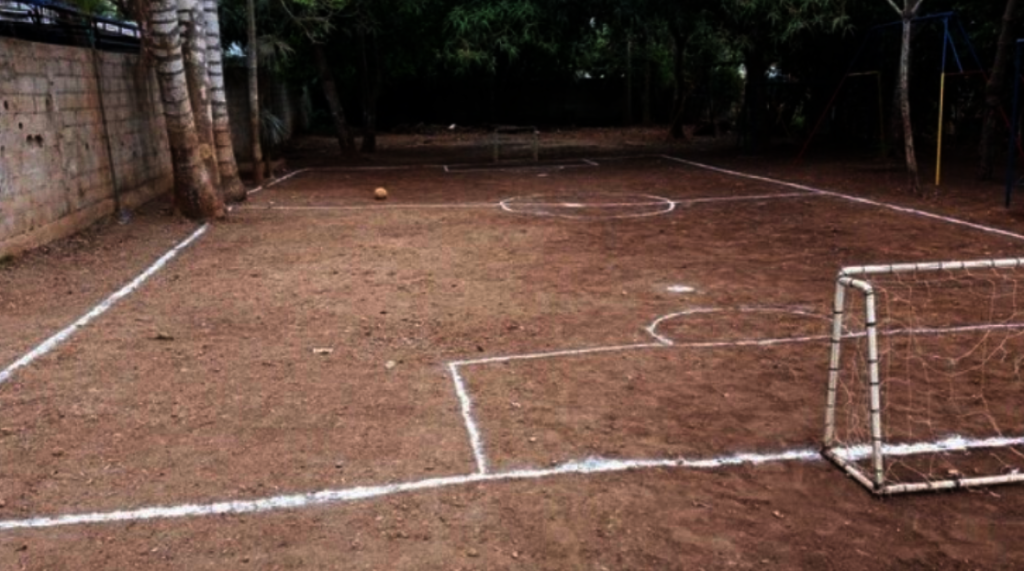 Dear GlobalGiving friends, we hope that this report finds you, your families, and your friends well during this time when we have been challenged to be the best version of ourselves.
We would like to thank you because in spite of the challenges you continued or joined our efforts to provide a safe home to more than 25 children who have been rescued from the streets and are closer to making this dream a reality.
We have amazing news, we were able to purchase half of the land where we would be able build the home for our children, next to where they currently live. This would help them to have an easier transition by not having to be relocated and continue participating in the bonding project with the elderly facility across the street, where 40 grandparents live, who Fundacion Dones de Misericordia rescued from abandonment.
In the meantime, while we continue with our efforts to purchase the other half of the land and begin building their home, the boys are enjoying the land by engaging in free play as well as enjoying guided physical activities that are so needed since their academic activities continue being virtual.
The boys continue to receive the best quality of services from a multidisciplinary team to help them increase their adaptive living skills, reduce their challenging behaviors, increase their socially appropriate behaviors, and most importantly feel cared for. Some outcomes include: nutrition recovery, substance use rehabilitation, dental and physical health.
Since the month of June the boys were given the opportunity to choose if they wanted to participate in weekly dance classes from a professional dancer with the goal of helping them to express themselves through dance, heal from their suffering, explore their talents, and future interests. The boys that decided to join have shown commitment, discipline, and passion for dance and as a result they were invited to participate in an end-of-the-year presentation by the dance academy where kids from different places would participate.
Once again, receive a big Thank You. Your generosity is making a dream be closer to a reality, and we believe that together we can do it. Our children receive the love and care they deserve which will stay with them forever, will help them achieve their dreams, and wherever they go they will spread the love and care they receive. We hope the best for each and everyone of you, to continue strengthening the bonds with your loved ones during this time and have your dreams also come true.