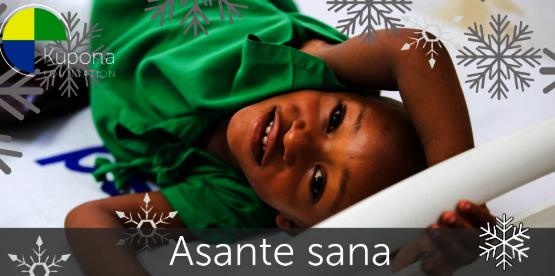 Dear Friends,
On Giving Tuesday, our team called you to action in support of the people we serve. Watch this video to see what YOUR generosity means for women like Angela, in her own words.
"They operated on me four times, but I did not recover. That's when I gave up, I thought I would never recover from fistula. I lost hope...When I reached CCBRT, I was no longer the only one suffering from fistula. I met many other women like me. CCBRT has transformed my life. Right now I am learning how to be a seamstress at Mabinti," Angela told us.
On Giving Tuesday our community mobilized over $14,000. We are on our way to reaching our goal of $50,000 by year end. With $50,000 we can give 100 women like Angela the gift of a clean, respectful, safe delivery at CCBRT's new maternity and newborn hospital.
If you didn't get the chance to give on Tuesday, good news! GlobalGiving has just launched a second round of prize funds, giving you another chance to amplify your impact. From now until December 31st, GlobalGiving will continue to award cash prizes to the organizations that raise the most funds, and also to those who mobilize the most donors. It's not too late to play your part and unlock the potential to change lives this holiday season. Make your gift today.
Thank you so much for your support. Wishing you a happy start to the holiday season.
With gratitude,
Abbey Kocan, Executive Director
P.S. Don't forget to spread the word to your friends and family. Follow us on Facebook, Twitter, LinkedIn and Instagram and share the posts that inspire you this giving season!