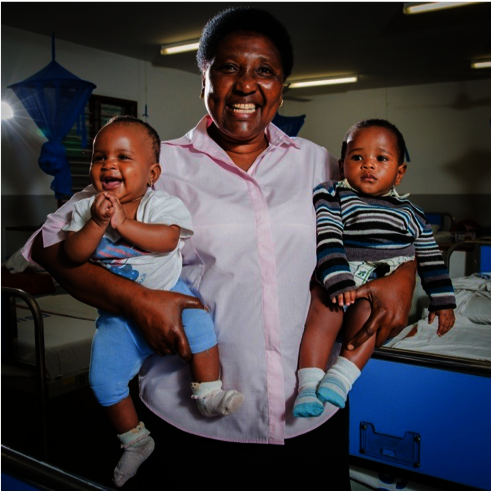 Dear Friends,
Tomorrow is Bonus Day! Beginning at 9:00 am ET on July 18th, your donation goes further to support health workers like Dorcas and the women and babies they serve. Gifts from $100 to $1,000 will receive up to a 50% match!
Dorcas is a valued member of our partner CCBRT's Maternal Health Capacity Building Team (MHCB), which works to strengthen health systems in Dar es Salaam by expanding the knowledge of clinicians and quality of care. On a recent visit to a clinic that provides antenatal care for pregnant women, she met 17-year-old Jane, who was expecting her first child. Jane's mother explained that they had been to the clinic before and had been told that Jane needed a male partner with her to receive services. "I told Jane and her mother that nothing like that is needed to access services," remembers Dorcas. "Even when their partners are not around, women should still be able to access the care they need."
Further conversations at the clinic led Dorcas to discover that the clinic had misinterpreted best practice knowledge advising that male partners should be encouraged to accompany their expectant partner on visits to receive information on how to best support mother and child.Dorcas shared, "The enforcement was misguided, and further stigmatizes the vulnerable, such as teenagers and single mothers. We should be empowering them instead…That's why CCBRT's Capacity Building Program is so important – on-site coaching and practice facilitation has proven to be the best practice for behavior change, so that every mother in need can access the best care." You can read Dorcas' full story here.
Your support makes Dorcas' work possible, as well as the critical awareness-raising efforts of her colleagues who are out in the community dispelling myths and misconceptions about obstetric fistula; spreading the word that fistula is treatable, and free treatment is available. Improving the quality maternal healthcare is the best way to prevent obstetric fistula. Better educating women and their partners empowers them to demand better care. I invite you to join us for this special matching opportunity tomorrow, to make your gift go further. The higher the amount, the higher the match!

Thank you for your support.
With gratitude,
Abbey Kocan
Executive Director, Kupona Foundation