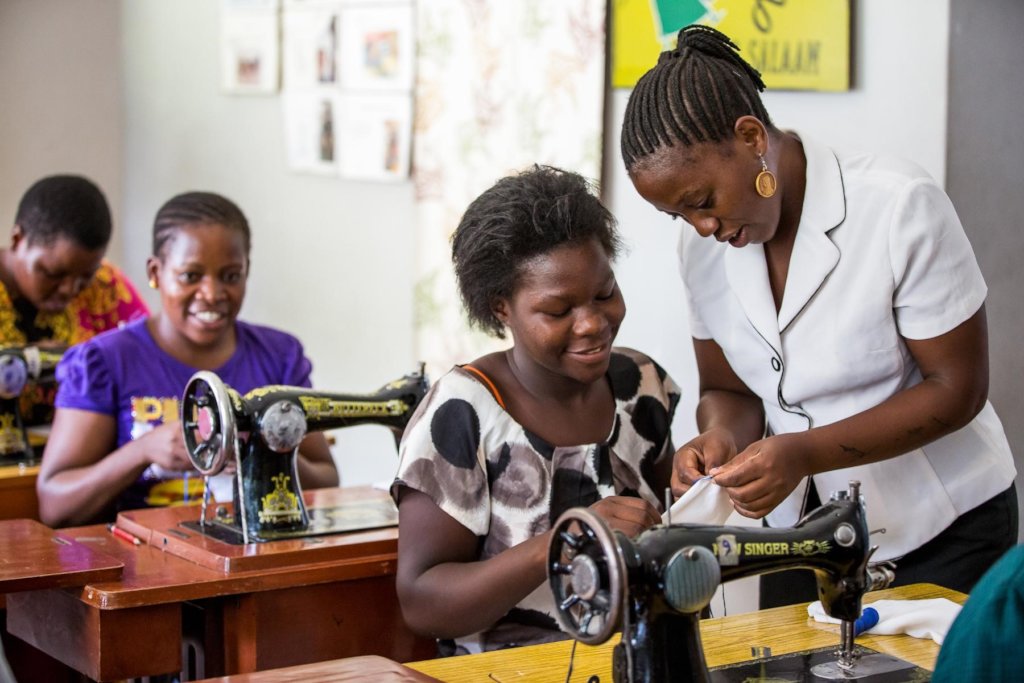 Dear Friends,
In celebration of International Women's Day, your gift today goes further to support brighter futures for women and girls like Jesca.
After enduring a prolonged and difficult labor, Jesca discovered that her baby was stillborn, and that she was now living with an obstetric fistula. When her partner left her as a result of her chronic incontinence, Jesca suddenly had to support herself. Fortunately, she heard about the free, comprehensive fistula treatment offered at CCBRT. Her successful fistula repair surgery in 2007 was a major step forward in her recovery journey.
In 2011, Jesca took another significant step forward: she graduated from The Mabinti Centre's socio-economic empowerment program after a year of training in sewing, beading, crochet, bookkeeping and entrepreneurial literacy. In 2013, she took yet another step when she accepted a full-time position as an employee in Mabinti's production unit. Today, Jesca lives happily with her husband in her own home. "I am proud to work at The Mabinti Centre," she says.
The Mabinti Centre equips women recovering from obstetric fistula with the skills and knowledge they need to rebuild their lives and become financially independent after experiencing the trauma and stigma of obstetric fistula. This International Women's Day, we're asking for your help: please support us in our mission to reach more women like Jesca through The Mabinti Centre.
How can you help?
Today only, your donation (up to $250) to our "Give Women Recovering from Fistula a Bright Future" GlobalGiving project will be matched at 30% while funds last.
$55 supports the monthly allowance for one Mabinti trainee.

$150 provides English lessons for one trainee for a year.

$272 supports a sewing trainer and mentor for one month.

$700 provides business starter kits (including sewing machines, scissors, fabric and a calculator) to four trainees when they graduate.
2. Spread the word: follow this click-to-tweet link to tweet your support for The Mabinti Centre's work.
International Women's Day is an opportunity to celebrate women and girls around the world. This International Women's Day, thank you for being part of our incredible and generous community, and for your commitment to empowering women and girls!
With gratitude,
The Kupona Foundation team: Sami, Claire & Abbey