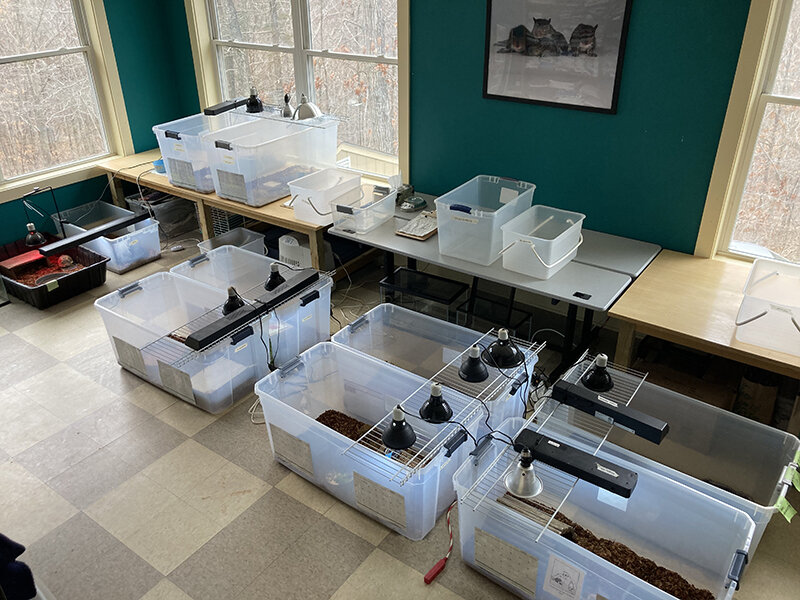 Winter is here at RWS, which means turtles are too! While woodland box turtles are an unusual sight outdoors this time of year, they're our most abundant rehabilitation patient through the winter.
Ordinarily, healthy turtles and other reptiles enter brumation, which is a hibernation-like state in which their metabolic rates sharply decrease. These cold-blooded critters typically bury themselves to wait out the coldest part of the year and re-emerge once their favorite foods (bugs, slugs, and greens) are abundant again in the warm springtime. But humans often derail these plans. Vehicles, pesticides, and family pets can cause injury or illness for unlucky native box turtles across Virginia. If they don't have enough time to fully heal and bulk up on energy reserves before the temperatures drop, they must be "overwintered." In Virginia, that means any reptilian patient still in care on October 1st must be kept until May 1st. That's where RWS comes in!
This winter, we are caring for eight woodland box turtle guests who have all come to RWS after being struck by cars or lawnmowers. They are sure getting the royal rehab treatment! Each turtle has an ultraviolet light to simulate the daily light cycle as well as a heat lamp for basking. Every day, we provide a colorful meal consisting of fresh greens, chopped fruit, and plentiful protein choices including egg, soaked kibble, mealworms, or mouse. We've installed a humidifier in our nursery to keep the room at an optimal humidity level for our scaley guests, and their individual enclosures are misted daily as well. On top of these daily treatments, each turtle is soaked in a shallow tub of warm water three times per week to keep their skin hydrated. Only the finest accommodations at the RWS Spa!
While our woodland box turtles are resting and healing up indoors, our staff is hard at work prepping the rest of our Sanctuary for the upcoming baby season. This has included multiple maintenance projects among our 52 outdoor enclosures, and we are currently installing a water line that will reach our farthest structures: three red fox enclosures. That way, we'll be able to use a hose to refill water troughs and clean enclosures and we'll no longer need to haul buckets of freshwater. While this will improve the efficiency of our care for the nearly twenty red fox kits we intake annually, our rehabbers will have to find another way to get their bicep workouts in.
We anticipate our first baby of 2022 any day now. When you read our next GlobalGiving report, we'll have likely admitted over 300 patients!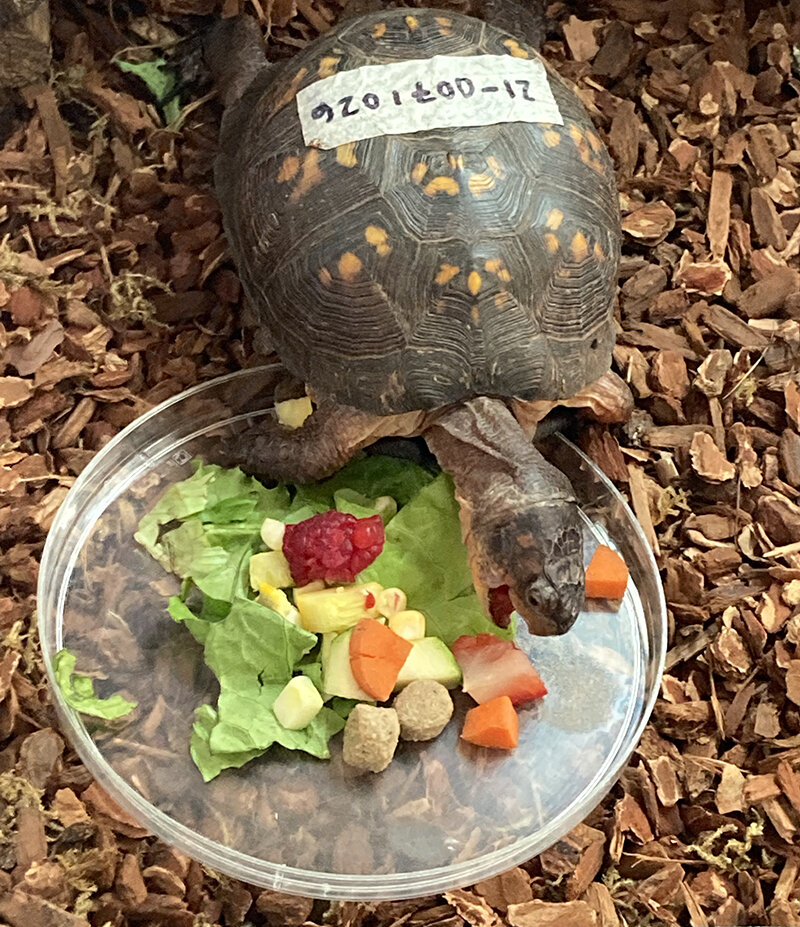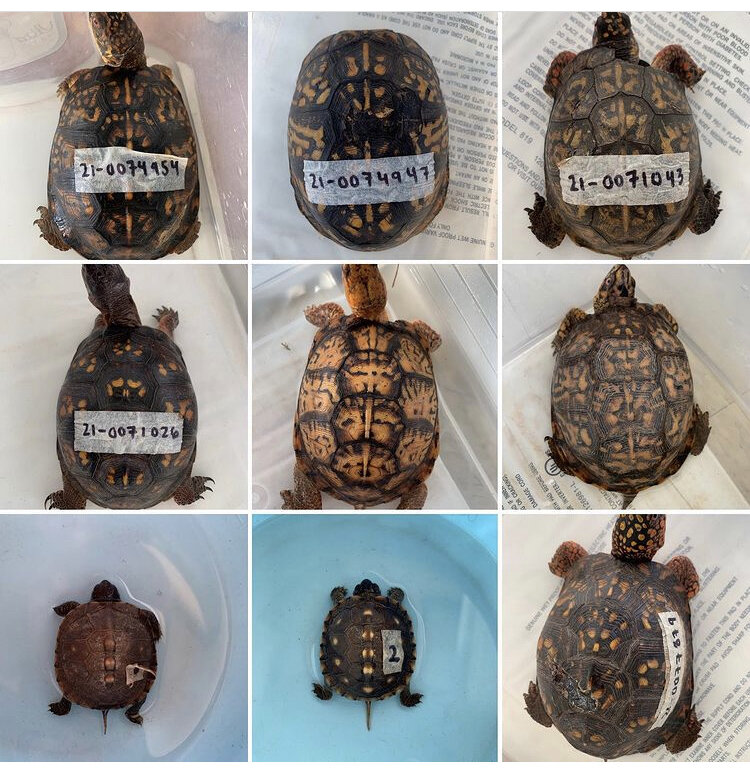 Links: