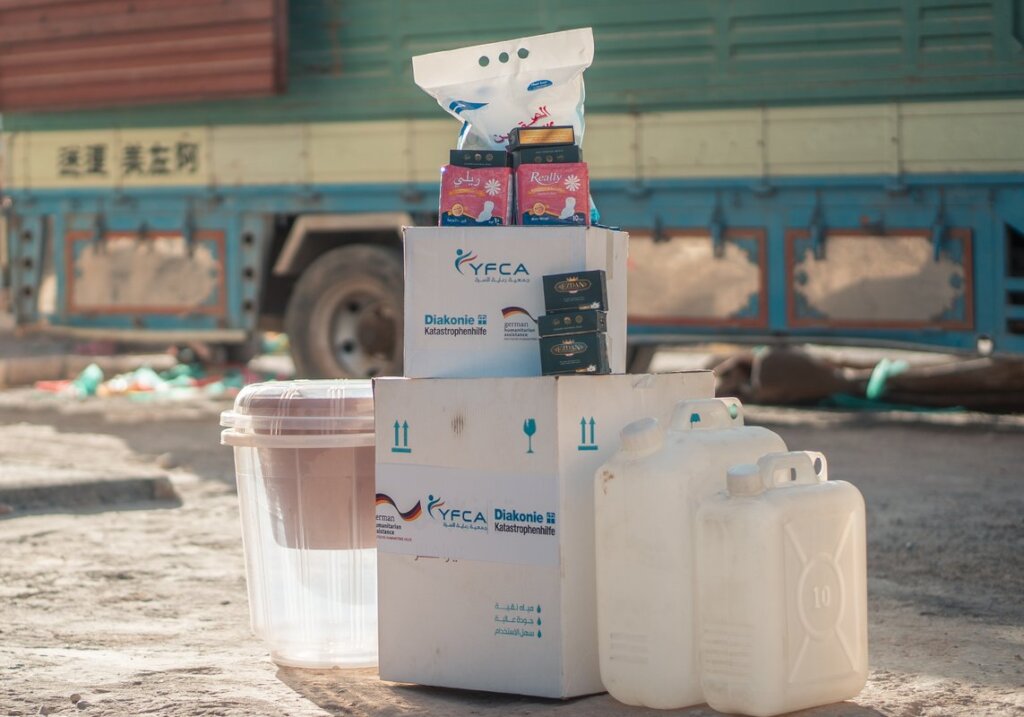 The situation
Six years after the start of the civil war, Yemen remains in a severe humanitarian crisis that directly threatens people's lives and has a devastating impact on basic services for the population. We are on the ground with our partner organizations to fight hunger and prevent the spread of disease.
According to UN figures, 43 percent of the population in Shabwa County lack access to basic water and sanitation, and food aid is also urgently needed. In addition, nearly 5,000 families live in Shabwa who have been displaced from other regions of the country due to the war. (as of November 2021).
What we do
In order to create permanent access to clean drinking water, five drinking water facilities in the project area are being rehabilitated and the associated pipes repaired. 1,500 families receive vouchers for water canisters. Water filters will also be distributed.
In addition, water filters are distributed and local water committees are trained to monitor water quality and maintain the technical facilities. Almost 15,000 families benefit from improved access to drinking water.
More than 4,600 families benefit from access to sanitation and improved hygiene skills. Family latrines are being built for 150 particularly needy households. In addition, 1,500 families receive vouchers for hygiene kits.
To improve the nutritional situation in the project area, 900 families participate in a cash-for-work program, and another 300 families receive cash assistance to cover their food needs.