"Most of the days, I teach children of grades 1 to 5 together. I make them sit in different groups, and engage them in different activities, the first half an hour is usually very quiet as all children are completely absorbed in their work. Even the first graders are quiet because they enjoy their workbook "Kau Dake Ka" a lot. But after half an hour, Grade I becomes restless. This is the point where I taken them out, and they have great fun running around and playing games. It is difficult to manage so many grades at the same time, but, the older students also help in teaching the lower classes. This makes my work somewhat easier. Parents of children in higher classes come to me, and urge me to teach their children as well. They tell me, that children in my classes are learning very well, even better than their older siblings. I also take classes in the evening to help these children." Phulanti Miniaka is sharing her teaching experiences in the Government Primary School in the village of Punjapai in the Rayagada District of Odisha in India. She is one of a group of support teachers, trained in Agragamee, who are improving the reading levels in the tribal villages, where less than 10% of the community is literate. These teachers face immense challenges including crowded multi-grade class rooms, children being called out of class for agricultural work by parents, little or no help in studies at home, etc. Yet, they love their work, and want to continue with teaching. For many of them, the most rewarding part of their work is the joy and interest with which the children come to school, and the improvements in their learning levels in just a few months. For others, it is the parent community's positive feed back that makes them want to continue teaching despite the odds.
The training in Agragamee has given them confidence, and a pool of ideas on teaching early grades, including fun games, helping children learn letters and reading through each others names, teaching through rhymes and so on. The focus has been on language and literacy development, and the method and approach in Agragamee has been very different from what they learnt in school, or what they see in other schools even now. The methods which did not involve any of the gradual steps of going from alphabets, to monosyllabic words to more complex words, and then simple sentences etc. but helped the children leap straight into fun worlds of animals, friends, colors and rhymes, seemed strange and difficult at first. But their initial apprehension has given way to a sense of great satisfaction and enthusiasm, as the positive result of their work is visible in their classrooms.
The past few months have been really interesting, as these teachers have been involved in a range of educational activities in Agragamee. This has included a writers' workshop by the well known and popular writer of children's literature, Das Benhur, a training workshop by Professor Indira Vijaysimha, educationist from Azim Premji University, and a theatre workshop with the popular local artist, Dharanidhar Mahapatra, culminating in a lively cultural function for the children's Annual day.
All this has been anchored by 'Mukta Gyana Kutira', Agragamee's model school, where the different methods and approaches for teaching of the various subjects are developed. In many instances, the students of Mukta Gyana Kutira have joyfully lead the training sessions, helping teacher trainees learn action songs as also fun games to take to their schools.
Agragamee's effort for education have also been recognised by Rotary International through their "Literacy Hero Award", which was given to Mr. Achyut Das, the Director of Agragamee for 2017.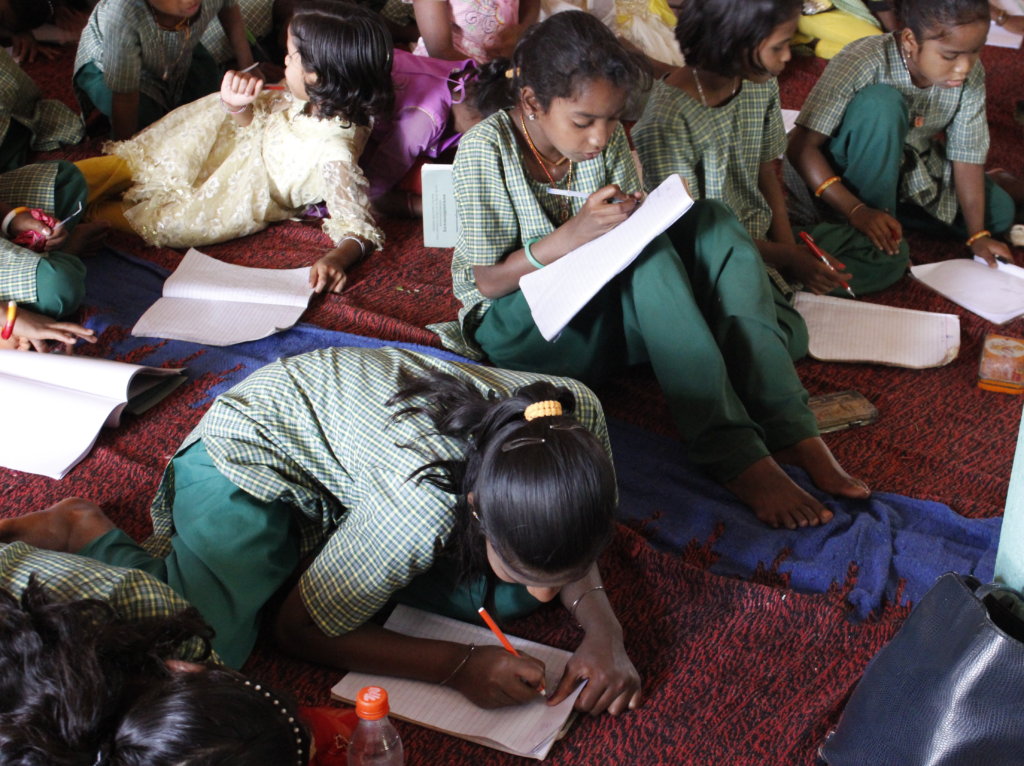 Links: