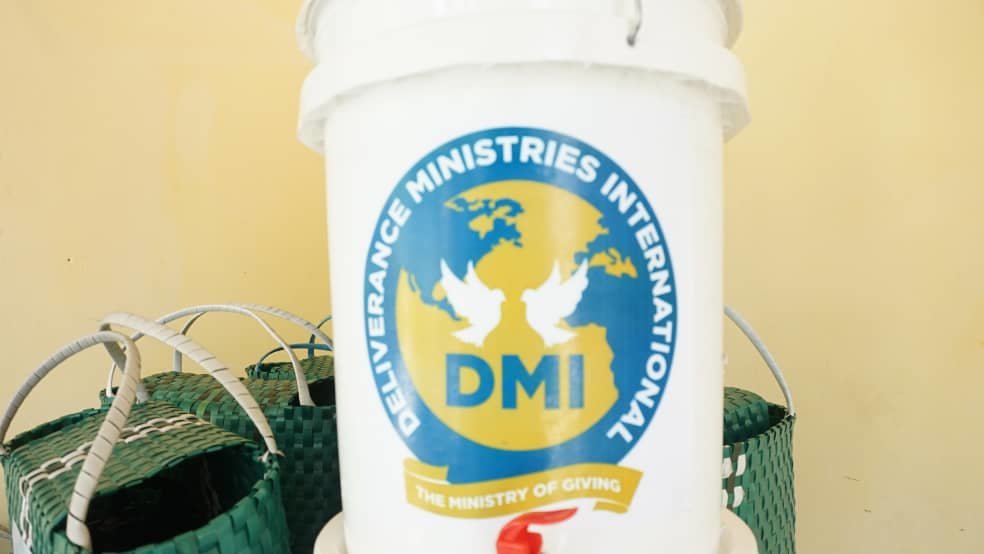 Dear Friends and Partners,

This report is another chance for DMI and team to thank you!

Your support helps ensure that we can continue to help our community. We know there are a lot of other ways you could have spent this money, but chose this organization, we feel privileged that you chose to invest in this work. We thank for being part of this community and we'll continue to honor you. We want to make sure you see the impact your donations are having on those you chose to support and help.
We want to give you an update regarding the impact this project is having to bring sustainable access to clean water and sanitation to neighboring schools in the water- stressed region of Haiti.
With the past national lockdown in Haiti, all schools were closed, and therefore, our usual program schemes through the churches, schools, and communities were changed. However, many of the community leaders who run the the programs took steps, behind the scenes to get water, hygiene kits, and COVID-19 nessecities to these communities as quickly as possible, knowing they will be thirsty, literally. Our operations fixing broken water pumps had to be closed.
Despite these challenges, we are confident we can move forward quickly, now that restrictions in Haiti have been eased. The Project DMI Water Program is ready, and the structures have been line up. As part of our standard procedure, our next step will be performing baseline surveys in the communities. We will interview village leaders, households, teachers and health professionals to establish a baseline and measure progress around health and community satisfaction parameters of the end-users. Depending on the COVID19 developments, we aim to open the taps in approximately one month with your help.
As you might be aware, in Haiti only 20% of the rural population has access to a basic water service while 80 per cent of the rural population have no access to any kind of water system. What is special about this project, is that we are trying to create a system powered kiosks on school premises. Improving access to clean water in schools and communities, this means providing a safe and healthy learning environment for children. Therefore we can eliminate time wasted collecting water, minimizing the risk of water-borne illnesses, thereby contributing to their participation and performance at school, particularly for girls. During our multiple site visits, we realized that the children of the remote Primary schools areas we visited cannot wait to get access to safe drinking water, to wash their hands to protect them against the disease.
One problem thus, this project has very limited amount of people who contributed to reach the intended goal, there is no funds left to continue on after our response to COVID-19 pandemic,
w
ith that in mind, MDLM has turned GIVE THE GIFT OF WATER! Project into a COVID-19 RELIEF FUND
Name: COVID-19 RELIEF: GIVE THE GIFT OF WATER!
ID: 41712
we are counting on you! We will keep you posted. Thank you for your unending support in enabling us to empower these communities with the gift of clean water!
One last thing—sharing this project with your friends and family helps spread the word about the work and continue to grow communities of supporters like you. If you're willing to share the story of our work with your network, we'd be incredibly grateful.
Visit us on Facebook:
https://www.facebook.com/deliveranceministriesinternational

Thank you for taking the time to catch up with us.

Many, many Blessings!

And please stay healthy!!!

DMI-MDLM Project Team