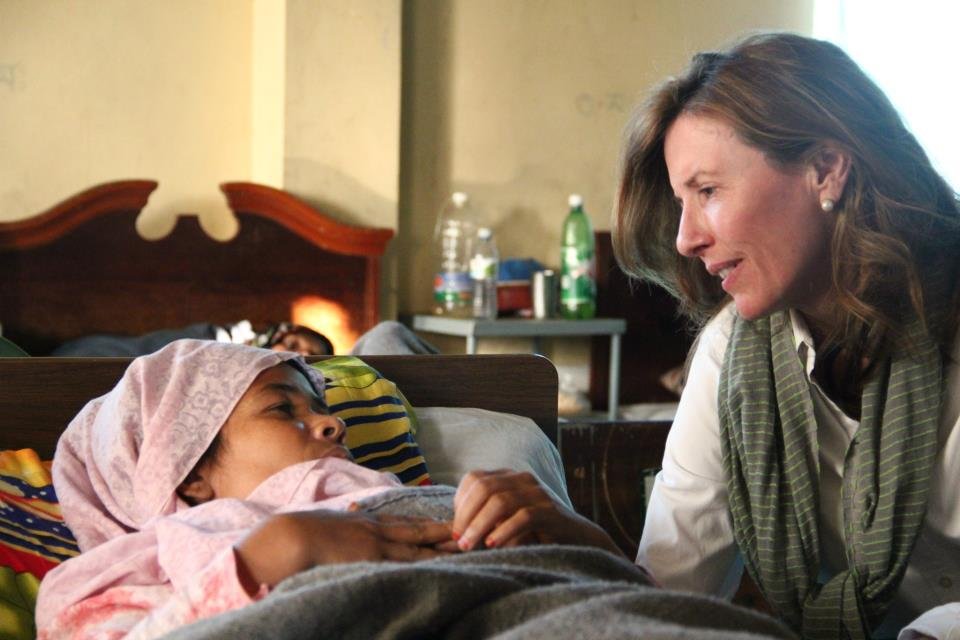 Hope Foundation for Women and Children of Bangladesh is pleased to share the great strides and successes as of late! On January 28th, 2013, our Community Midwifery Program began with the students attending their first class. This program is the first Bangladeshi Government recognized Midwifery program in all of Bangladesh! HOPE will train and graduate 100 midwives by the year 2016. In total, the course will run for 3 years, consisting of 2 years of study and the final year in an internship. The end goal of the program is to provide a supply of midwives that will be rigorously trained and capable of working in rural areas where accessibility to delivery and care services is vastly underdeveloped. The students who were chosen for this course are all local girls, living in and around Hope Foundation medical centers. This helps ensure that, once they graduate, these trained midwives can go back to their own communities and help deliver babies at home as independent practitioners or seek employment at the Hope Clinic near their homes. The midwives can also seek employment elsewhere, but by selecting girls who are living in rural areas they are more likely to stay in their communities to work and provide services to the rural women who are most at need. The use of trained midwives working with mothers while pregnant, during delivery, and postpartum, will facilitate a smoother and safer birth process. Through the use of trained midwives, we can expand our outreach and education concerning rickets, and educate new mothers on how to provide adequate nutrition to their newborns and children to prevent this condition. Furthermore, midwives will be able to recognize birthing complications during delivery and after, and help these women in need to access appropriate medical attention immediately, as opposed to these women suffering for long periods of time, unaware that their condition can be treated. A greater access to midwives means more lives are saved, both mothers and babies!
From November 4-12, 2013, the world-renowned surgeon from Michigan, Dr. Steven Arrowsmith, returned to Bangladesh to conduct Hope's third Fistula Camp. Possessing over 25 years of experience, Dr. Arrowsmith has worked all over the world, particularly in Africa, to treat women suffering from Obstetric Fistula. Fistula is a condition in which a small hole is created in the genitalia, a complication due mainly to difficult, prolonged labor. In Bangladeshi villages, most births are at home at the hands of untrained birth attendants who encourage premature bearing down as soon as labor pains begin. This painful labor can last for days and the effect of all that pressure can cause fistula. The prolonged labor also means that the baby dies inside the mother. Obstetric fistulas result in incessant, lifelong incontinence if untreated. The smell and the social stigma result in husbands abandoning their wives, since they do not know that the condition can be cured, and eventually these women become ostracized from their communities. Through our grassroots approach to locating and examining women for operation, we are treating these women and restoring their lives. 24 surgeries were completed by Dr. Arrowsmith during his 9 day camp.
November 26th through December 6th, HOPE Foundation's partner Smile Bangladesh returned to Cox's Bazar to hold a third Cleft Camp. The mission was led by Dr. Shahid Aziz, a Maxillo-facial surgeon from New Jersey, and a long-time friend of HOPE. Dr. Aziz brought along an entire team to complete 60 operations in 12 days. Here at Hope, we are ecstatic that we are reaching an ever-increasing amount of patients!
The work of Hope Foundation is due to our kind supporters. We greatly thank you for all that you have committed, and because of your actions, we have saved the lives of thousands. Your contributions pay for cleft and fistula surgeries, the training of birth attendants and midwives, food for the patients while they are admitted into the hospital, and so much more! We cannot thank you enough for the support you have shown us and we look forward to a very bright future!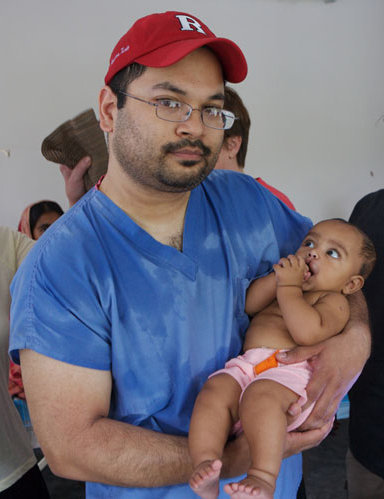 Links: