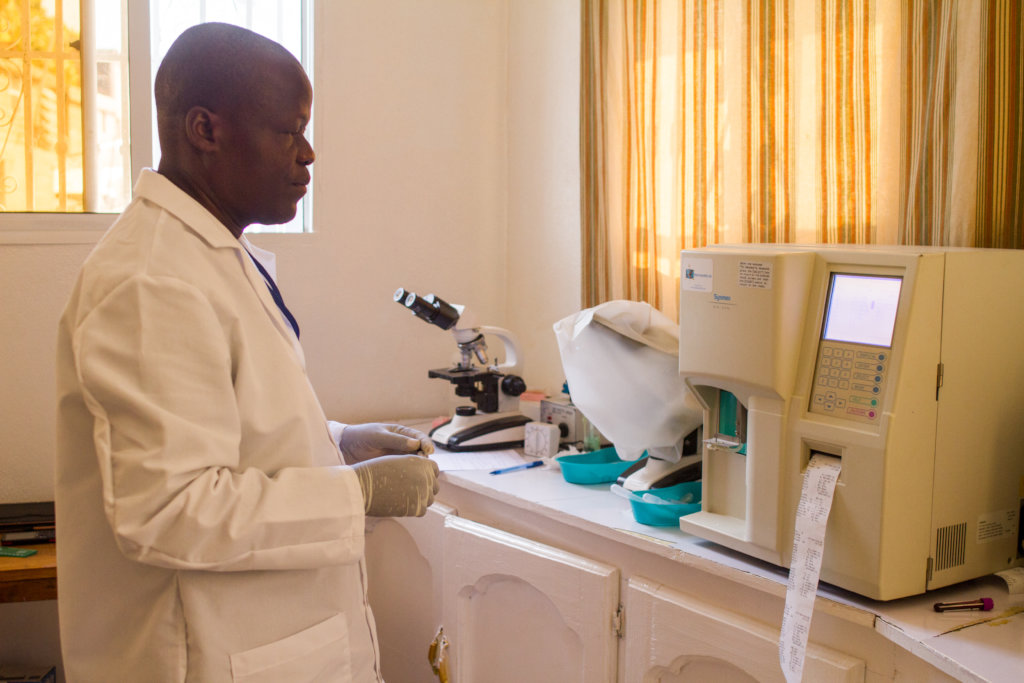 At C2C, we believe in providing "healthcare for all, close to home." All families deserve high-quality, reliable care that helps them to get well and stay healthy. Health is the cornerstone of family and civic life, education, and economic productivity.
Over the last decade, C2C has worked to strengthen the health system in Haiti. Our model for community-based healthcare delivers results for under-resourced communities. We provide high-quality, affordable, patient-centered care through a social enterprise clinic model that begins to financially sustain itself over time, ensuring that people get the health care they need today and in perpetuity. We serve a population of more than 250,000 people, treat over 50,000 patients every year in our clinics and over 11,000 patients at home through community health screenings, vaccinations, and public health education campaigns.
Through our Public-Private Partnership with Haiti's Ministry of Health, we rehabilitate struggling government clinics and make them by completely renovating the clinic, fixing the infrastructure, equipping it with electricity via generators and solar energy, introducing our electronic medical systems, as well as supplying it with more than 80 new medications and over a dozen lab tests.
Since we pride our clinics as being a one-stop-shop center, we aim to reduce waiting time for patients, provide more accurate results, and increase efficiency in the laboratory. It is for that reason that we are investing in a hematology analyzer. This will really improve our service and patient volume since we are the only clinic in the catchment area to have this type of laboratory equipment. Hematology analyzers are used in routine complete blood count analysis, reticulocyte count analysis, and to diagnosis anaemia.
The project has gotten off to a slow start but we hope to kick off a campaign to highlight this need for an additional hematology analyzer for one of our clinics. We hope to obtain one by the end of 2021 to be able to support the demand and need for in-house diagnostics. Thank you for the opportunity to procure this lifesaving medical equipment!