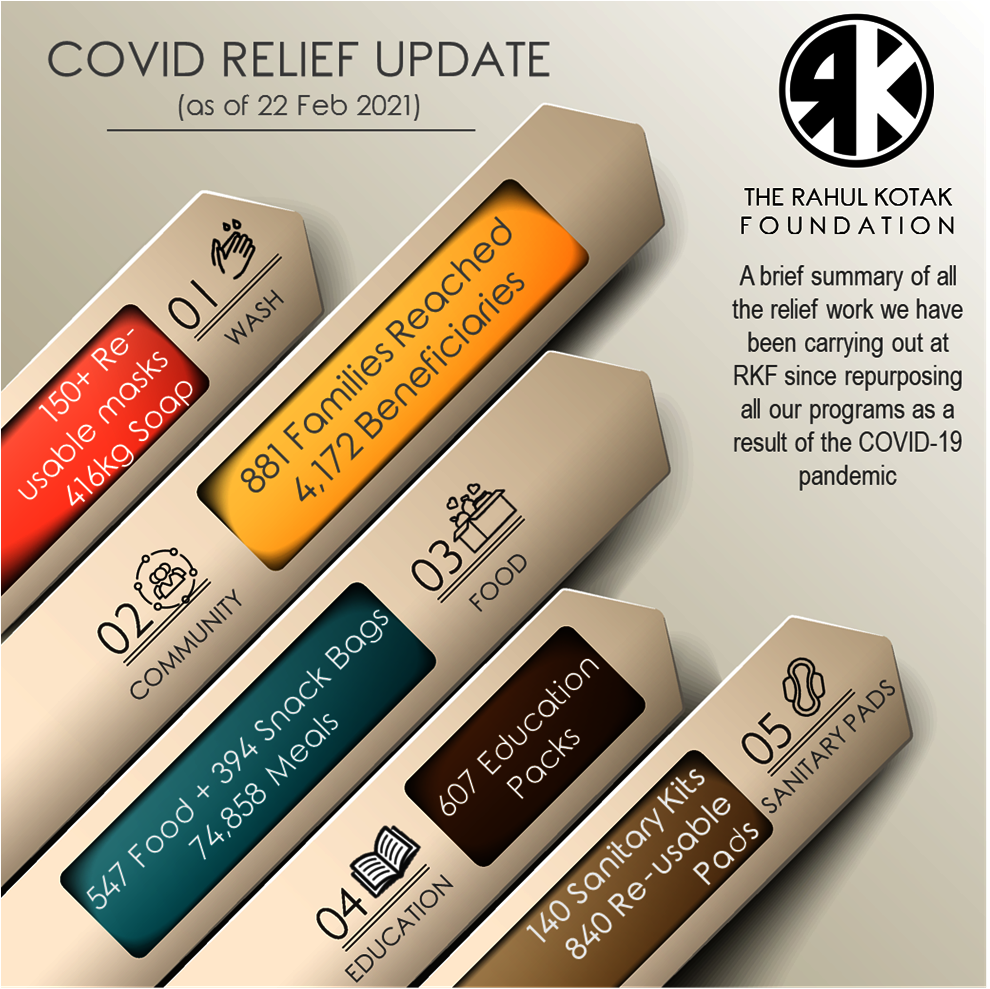 We continue to be in awe of the impact that has been created by your generosity over the past year. As we continue to support families that were impacted adversely by the economic downturn caused by the pandemic, we feel a deep sense of gratitude for the support YOU – our incredible community of donors – have given to us.
By the end of February, we have been able to support 881 families (4,172 beneficiaries) providing a total of nearly 75,000 meals. Prior to the re-opening of schools, we were able to support 607 students with education packs that helped them continue to learn at home. We were also able to support 140 teenage girls and their mothers through our menstrual hygiene workshops where we discussed important issues like: personal and menstrual hygiene, body image and sex education. Each girl also received a sanitary kit that will last them at least 12 months and enable them to continue to go to school.
The relief we have been able to provide over the past year has resulted in savings of over KES 1.5 million (US$ 15,000) for the 881 families that have helped them cover bills and other expenses like rent in these difficult times.
Back to School for Students in Kenya
Schools in Kenya officially and fully resumed in January 2021. After a few weeks of adjusting to the new classroom rules, most schools are now running at full capacity. With no major spikes in COVID-19 cases so far, schools are likely to continue until the end of March before breaking for Easter and resuming in early May.
At RKF, we hope to gradually transition back to re-introducing all our programs at schools, especially the daily meals program. For now, we are continuing to support students through their families by providing food relief packs while we closely work in collaboration with each one of our school communities to identify how to improve the programs we offer and the best way to ensure we can adhere to strict COVID guidelines as we transition back.
Early brainstorming sessions with head teachers, teachers and parent representatives from different communities across the County have resulted in meaningful conversations that we hope will create more robust programs with greater emphasis on community ownership. We hope to share more details as this process continues over the coming weeks.
International Women's Week
8th March is International Women's Day and this year we are #ChoosingToChallenge. Our girls project, Empower and Educate the Girls of Rural Kisumu makes sanitary kits and menstrual hygiene workshops accessible to young girls. This ensures:
we make education more accessible and empower girls to continue with their academic journey
we stand up against 'sex for pads' and bring down the number of teenage pregnancies in our community
we teach girls how to care for themselves
So far, this program has reached over 440 girls and 200 mums. This year, we are hoping to take that number to 1,000 girls and 550 mums. And this depends entirely on your support and continued generosity.
To celebrate International Women's Week, GlobalGiving is matching all donations of up to US$50 by 50% from 8th March to 12th March.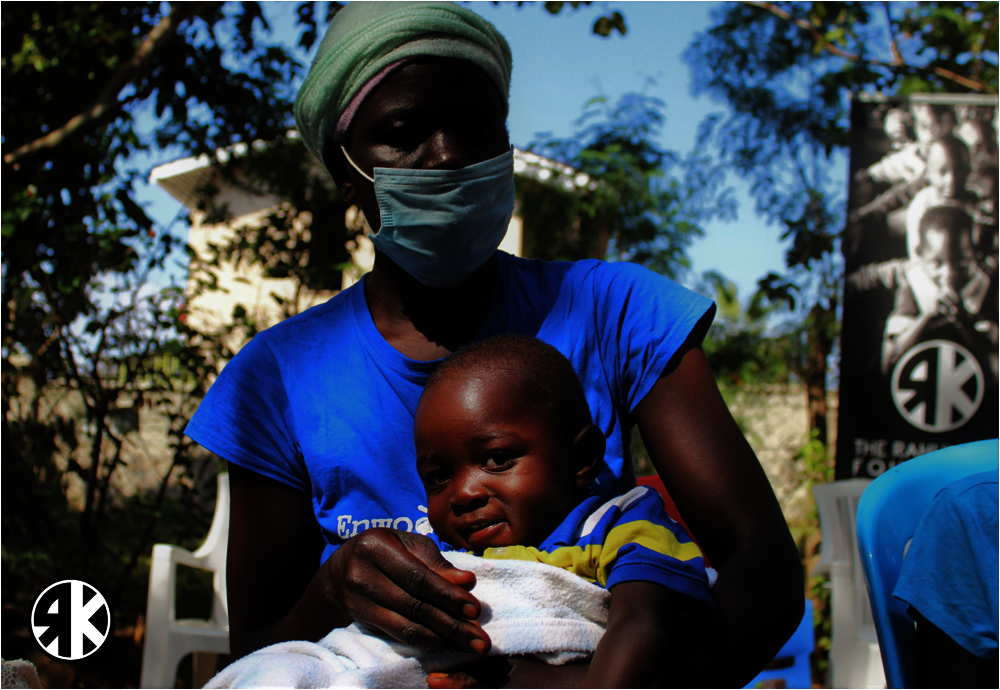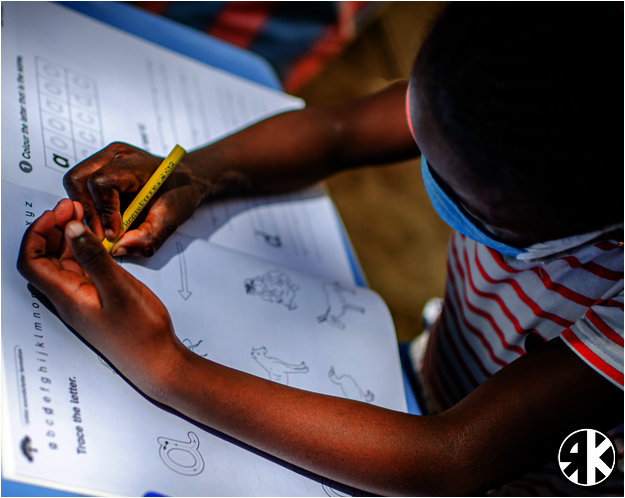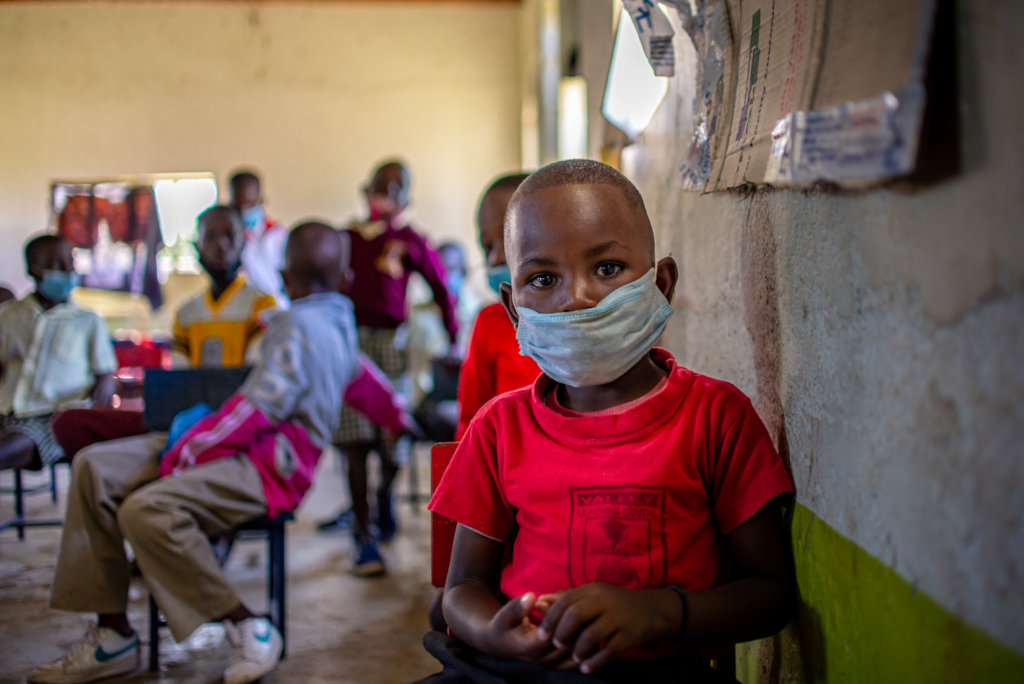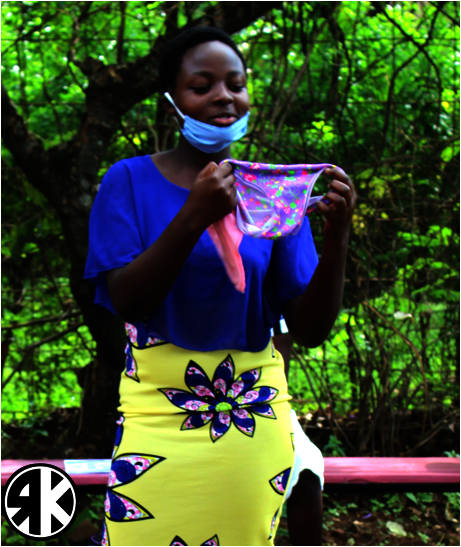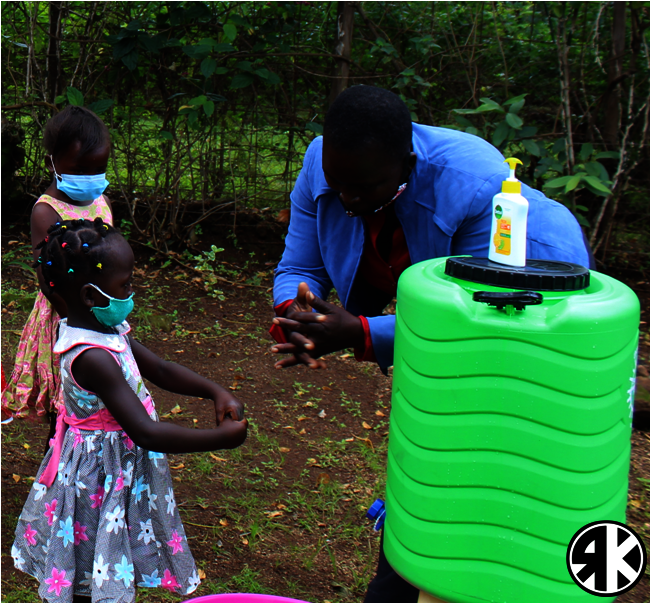 Links: