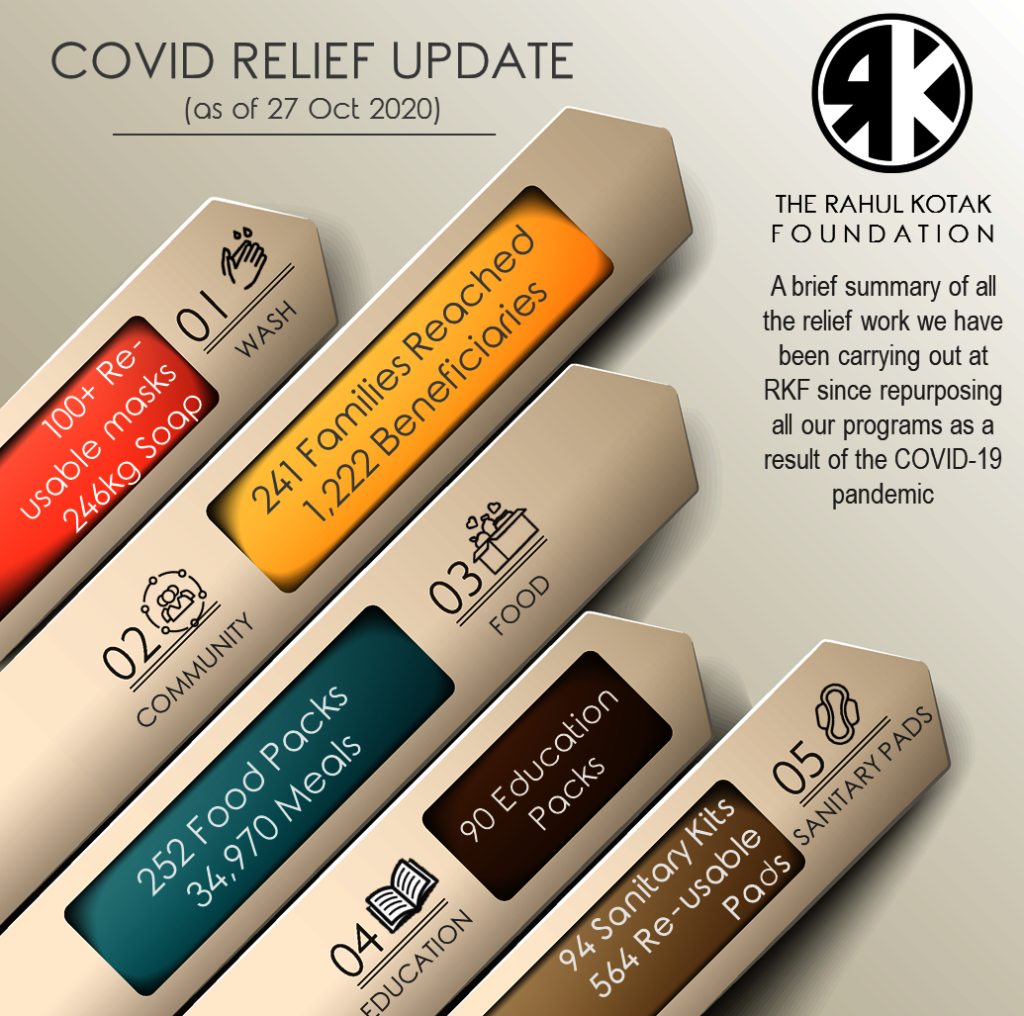 In our previous report, we had shared that we were re-purposing all our programs to adapt to the COVID-19 Pandemic.
For seven months all schools in Kenya remained shut and the entire academic year is to be repeated in 2021. While candidate students (Year 4, 8 and Form 4) returned to school in October, the majority of students across Kenya are still at home. With a sharp spike in local cases in the past two weeks, there is increasing uncertainty whether schools will remain open.
To support students and their families through these times, Team RKF has been carrying out various relief exercises to make basics such as food, soap, books and sanitary pads accessible. Through the COVID Relief work we have been doing over the past few months, we have been able to:
Reach 241 families totaling 1,222 beneficiaries
Provide 252 food packs that have served 34,970 meals
Provide 94 Sanitary Kits (that consist of 564 re-usable pads)
Provide 90 Education Packs
Make 246kg of Soap accessible to different communities
Distribute over 100 re-usable cloth masks
We remain committed to supporting our communities through these uncertain times. Over the coming weeks we have planned to distribute over 200 education packs that were prepared by a team of volunteers.
Here is a heart-warming story from Mary, a 13 year-old student who is using her talent to make the best out of her time during this pandemic. She received a food pack for her family and an education pack:
"When schools closed because of COVID-19 I had nothing to do at home. When I am studying time flies fast, but sometimes I get distracted. I started braiding hair for my friends in the neighborhood as a way to pass time and make some pocket money. I also help my mother with house chores.
I was excited to hear that schools are reopening because I am going to see my friends, and will also be able to learn what I missed in the past few months.
The books I received from RKF will help me improve in Mathematics. When I grow up I want to be a doctor."
(Translated from Kiswahili)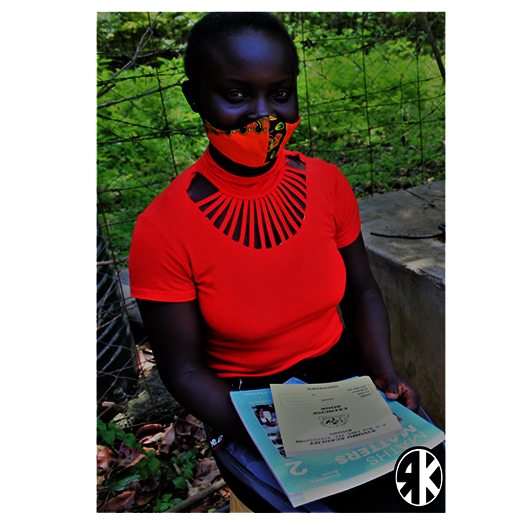 Links: