In the latter half of January 2020, Team RKF set off to Ahero to visit a few evacuation camps put in place to shelter some of the families that were forced out of their homes by the heavy rainfalls that befell the area in December last year.
After just 3 days of heavy rainfall, about 220 families* from just one of the little village communities in Ahero were displaced. The rains were so intense that they caused the water levels of Lake Victoria to rise enough to cause destructive floods and backflow* that destroyed, and even carried away the homes of the residents. As a result, many were left homeless, cold and without basic amenities that they would normally rely on for survival. This did not exclude the food supply which became very scarce. Many children have been greatly affected by the disaster as well as its aftermath.
After an initial visit to assess the situation on the ground, Team RKF decided to find a way to help, in however small a capacity, provide some relief to those who were affected.
On the last Tuesday of January, the team set off to Ahero in the early hours of the day. We drove to a remote area in the region with murrum roads made slippery and muddy by the water saturation. Despite the difficult conditions, we were able to visit 2 camps within close proximity to each other. Here we saw first-hand the destruction and devastation that the community was dealing with. A few people shared their stories as well as giving us an insight on the struggles that befell them after the floods. The majority of the camps' population were women. Some were still in their teenage years while others were older than 60. After inquiry, we found out that some people were sleeping on some mats or torn mattresses while others on the bare ground with some of their salvaged clothing for cover in the night. Many of the women had children, and no means to provide them with meals because most of their foodstuff and cooking items had been carried away by the floods or rendered completely unusable altogether.
One of the concerns we had was that some of the younger women were in need of sanitary towels, because it was likely that they were in short supply after the disaster. Same case would be for the children and their stationery.
Thanks to help from GlobalGiving and some generous local donors, we were able to purchase some mattresses, blankets, dry foodstuff, sanitary towels, clothes and soap that we distributed to the families in the camps. As usual, we did not leave behind supplies of books and pencils for the children.
Please note, RKF largely works in Education, and this has been a new area for us to find a solution. We're working to set up a small fund aside so that we can be quicker to act/liaise in the future, should such an unfortunate scenario reoccur in Kisumu. To address issues in Environment through education, Team RKF has also recently started a new project.
Check it out here: https://www.globalgiving.org/projects/environment-in-education-planting-100-000-trees/
On our visit, we were able to speak to some of the residents of Ahero who were displaced by the floods. Here is a story from Jane, one of the residents whom we were able to help: (this story was translated from Kiswahili)
"My name is Jane. I have 5 children. All my children go to school. I have been staying in different camps for two months because my house got filled with water. My family first moved to a school in Nyamasao but we had to come to this church because schools opened and the school also got filled with water. I cook twice in a day but the quantities are very little so nobody gets full. I also have 2 girls that menstruate and we use old clothes because we don't have sanitary pads. I can't go to my house even after the rains stop because it has collapsed due to the heavy rains."
Later on, she came to speak to us privately to thank us for the pads that she had received and said that, "It will help my girls". This is also a perfect example of why we are participating in the Girl Fund Campaign.
*Reference: Nation.co.ke https://www.nation.co.ke/counties/kisumu/Two-drown-as-they-cross-river-in-Kisumu/1954182-5372458-15tt19r/index.html
Girl Fund Campaign
6th March 2020 is a special day for RKF! We are participating in this year's GirlFund Campaign to raise funds for our project: Empower & Educate the Girls of Rural Kisumu. The first 24 Hours of the week-long campaign are crucial because this year Bonus Day is on 6th March from 00:00 EST to 23:59 EST (8am in Kenya, 5am in UK).
Throughout the week, the more donors we have, the more likely we are at to make it to the top of the leaderboard and qualify to be one of the 8 organizations that will receive year-long support from the GirlFund!
Help us spread the word and if you wish to make a donation, all you need to do is make a donation of as little as $10 (online) or Ksh. 520/- through M-Pesa (Paybill: 891300; Acc No: GG31852).
For every $10 we raise, we will be able to keep one girl in school throughout the next academic year.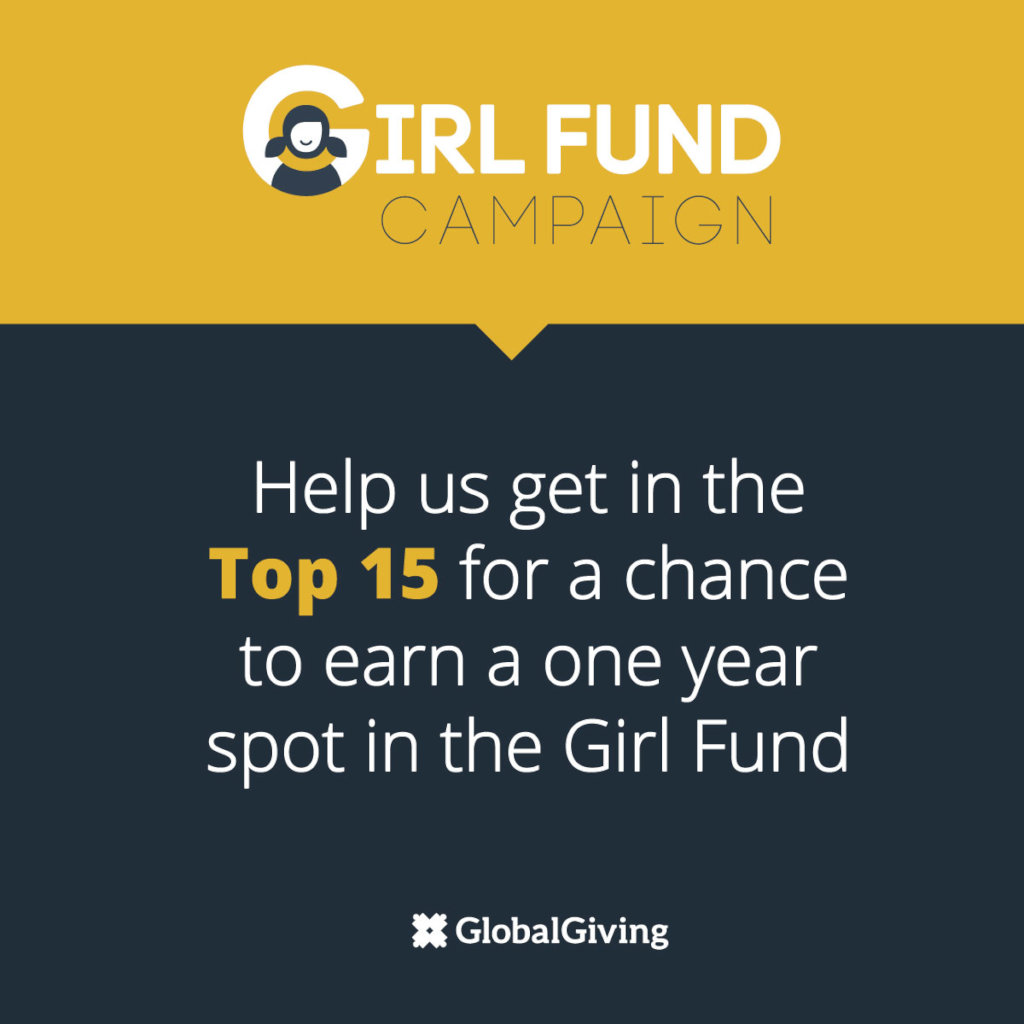 Links: