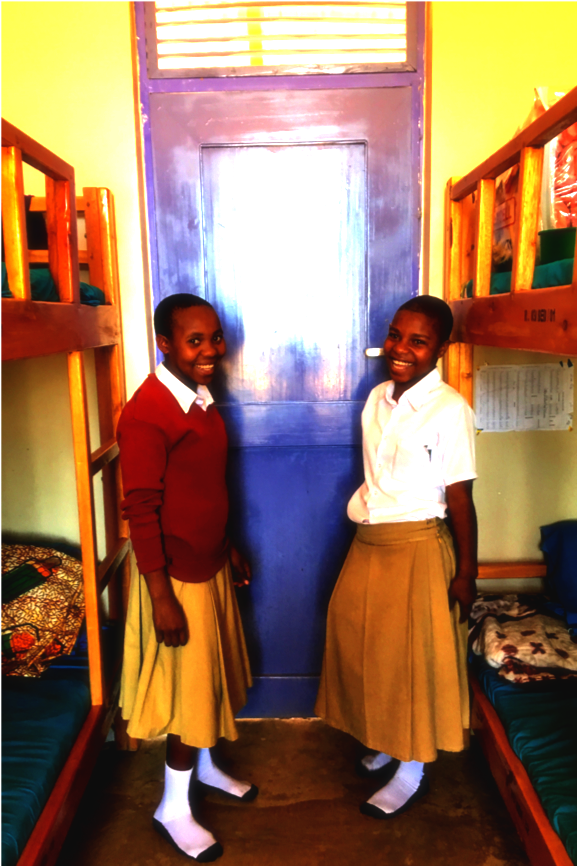 In a country where access to education is not guaranteed, girls have to show great determination to get to secondary school level.
Fatuma is one of the girls who has joined the new hostel at Nyang'oro, made possible with your generous support for beds and bedding for the hostel at Christmas.
"I love studying. I have fought for my education, I live with my parents and I am the youngest of 6 children. My parents managed to get the money but they struggled. I knew that I would be able to study, but with difficulty.
Some girls didn't manage to go to school, they have gone to work as housegirls or farming. Girls should study really hard, they shouldn't lose hope. Someone who is educated understands a lot of things, and can help advise their parents what to do when there is a problem. My parents are depending on me, I can't let them down. When I have money, I will pay for my parents to hire labourers to help with their farm."
Joining the hostel makes a tremendous difference to girls travelling long distances to get to school. Fatuma's room-mate, Wema (which means Goodness in Swahili) explains how inspired she has been by educated girls in her community, helping her to persevere through the many challenges.
"Secondary school girls looked great and I wanted to succeed like them. We worked hard to make sure we passed. There were 47 of us in the final year at Primary School but only 26 made it to secondary school. I was so happy when I got my results.
I live with my parents and one younger sister in the next village, it's quite far. We used to leave home at 5am to get to school. If I was early, I would make breakfast, but sometimes I would prepare it the night before. We would leave school at about 3pm and get home around 5 or 6 in the evening.
When my mum heard about the hostel, she said she would make sure she would get the money so I could stay in the hostel. I would love to reach A Level to study History, Swahili and Geography. We really hope that the hostel will help us to perform well."
As well as bedding for the hostel, your generous support enabled us to buy a further 26 tablets to help girls with digital study. This has enabled us to extend the programme to 6 schools, and we have a current average of 20 tablets per school. Our target for 2019-20 is to have 50 tablets per school. We're delighted that 367 pupils have joined the new coding clubs we started in February, and 2024 pupils have their own log-ins to use Shule Direct - an interactive learning app based on the Tanzanian curriculum.
Thank you for your support for girls like Fatuma and Wema, who are working so hard to make the most of the chance to go to school!