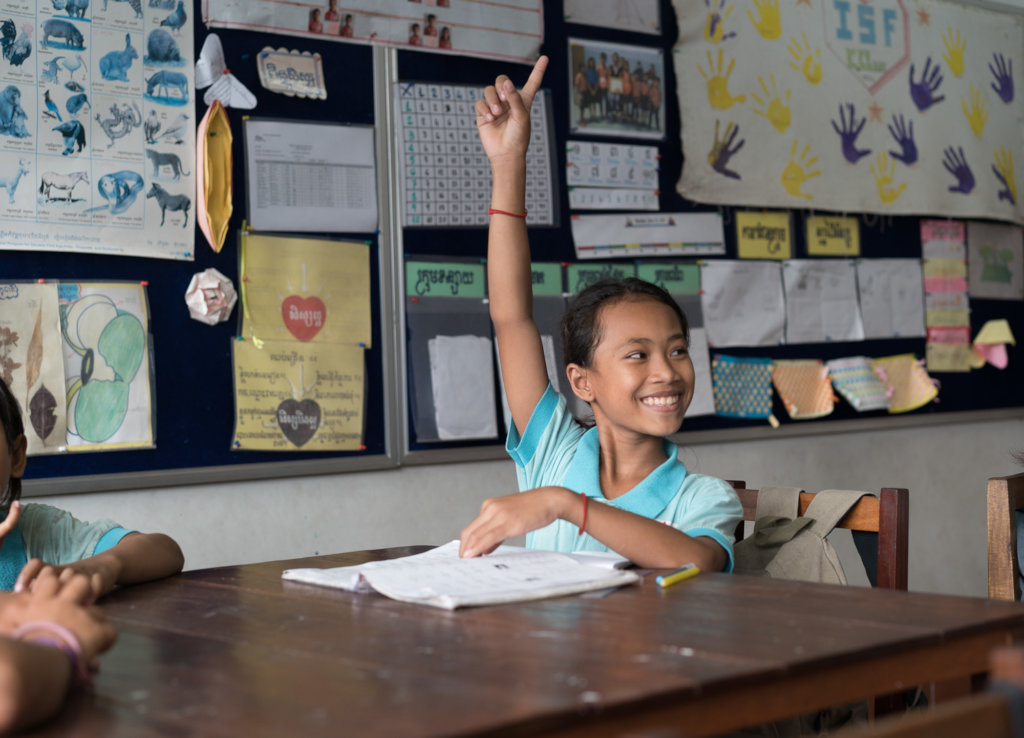 Dear friends of ISF,
We did it! With your help, we raised $16,828 through our project "Give Disadvantaged Cambodian Children an Education", exceeding our target of $16,000. On behalf of all of us at ISF, thank you for making this possible. We would like to extend a special thank you to our recurring donors who continue to support ISF and help us make a long lasting impact in the lives of almost 700 Cambodian children marginalised by extreme poverty. Your monthly donation will be automatically transferred to our newest project "Spread the Joy of Education in Cambodia".
We would love for all our donors to stay connected with us. The most sustainable way to support ISF's children is by setting up a recurring monthly donation to our project "Spread the Joy of Education". In a country, where 95% of youth don't finish secondary school, your monthly donation to our Education Programme can change a life. Your recurring online donation is secure and flexible. You choose the amount you wish to give each month and you can change, or cancel, your pledge at any time. Sign up now and start making a long lasting impact in Cambodia.
You can also continue to support our work by making a one-off donations to our newest project. Your donation goes a long way to helping us provide children marginalized by extreme poverty with the opportunity to access quality education, healthcare and sport. We would love to stay in touch and keep you up to date with our work, if you haven't already, please sign up to our monthy newsletter.
As we start the new calendar year, we're reflecting on the year of achievements we had in 2018 - and looking forward to what 2019 will bring.
2018 was a successful and exciting year for all of us at ISF. We've received international recognition in the form of awards and shortlists for our Football Programme and we welcomed 80 new students into our Catch-up Education Programme and saw a further 80 students graduate the programme and progress to state school. We're proud to now partner with over 60 NGOs, schools and community organisations and to be part of a growing network that values the importance of education, healthcare and sport in creating positive change in society.
Our achievements this year:
Catch-up Education Programme: The new academic year started in November 2018 and 218 students, 48% of whom are female, are currently catching up on missed education at our two centres. With 86% of catch-up students progressing to state school last year, we're confident our latest cohort of students will pass with flying colours.
State School Support: Children who graduate from our Catch-up Education Programme have attained the necessary grade for their age to enable them to enter state school. In 2018, we supported 323 students to go to state school and provided them with uniforms, school materials, breakfast and lunch, and monthly food parcels for their families. In addition to this, state school students continue to have access to all of ISF's projects, including English and Information and Communications Technology (ICT) lessons, extra-curricular activities, employment training and vocational support.
Healthcare and nutrition: On average, we distributed almost 600 food parcels per month to the families of our students. We also provided two school meals a day, six days a week and offered free healthcare to all our students.
University Support: In 2018, we supported past student Bungleng to attend university in Taiwan. Bungleng received a 50% scholarship from the university and 50% from ISF. Another student, Thida just began university in November 2018 and is currently studying International Relations and dreams of working with the Ministry of Foreign Affairs and representing her country in the future.
Community Development: Last year, we worked closely with community and village leaders to make sure our education centres do not exist in a vacuum, but serve to lift up the wider community. We ran adult literacy classes, community and mobile libraries, sewing classes as well as hygiene and health education and support.
Inclusivity in Sport: In our commitment to developing an inclusive Football Programme, we continued to train our coaches on how to coach players of varying abilities and held tournaments and events for players who are blind/visually impaired, deaf/hearing impaired, wheelchair users, intellectually disabled and those living with HIV.
AIA-ISF Youth League: We celebrated the close of a very successfull youth league in June 2018 which saw approximately 1,300 players compete over the course of six months. Many thanks to our partners AIA Cambodia who are helping us to promote healthier lifestyles among our players and community.
Beyond Sport Shortlist: We were thrilled to be shortlisted for Beyond Sport's Sport for Health and Well-being Award 2018. Selected from over 400 applications, from 100+ countries and covering 50+ sports, the shortlist of 35 organisations recognised innovative work creating positive social impact in communities around the world through sport. Our very own past-student and coach Nara was also shortlisted for an award – the Courageous Use of Sport Award 2018 supported by WWE.
Dream Asia Award: Last year, we took home the Asian Football Confederation (AFC) Dream Asia Award 2018 in the NGO category in recognition of promoting and advancing the power of football to create positive social change in Asian society.
Representing Cambodia Abroad: We were honoured to send not one but two Cambodian delegations of players to events running alongside the FIFA World Cup in Moscow, Russia. The first delegation participated in the 6th Gazprom Football for Friendship Championship and the second delegation in the 2018 Football For Hope Festival. Eight of our players and two coaches also traveled to Bulgaria in August to compete in the 2018 SATUC Cup in Sofia.
Thank you for making 2018 such a memorable and impactful year. We hope you'll join us in 2019 in making a difference, one child at a time, through education, healthcare and sport.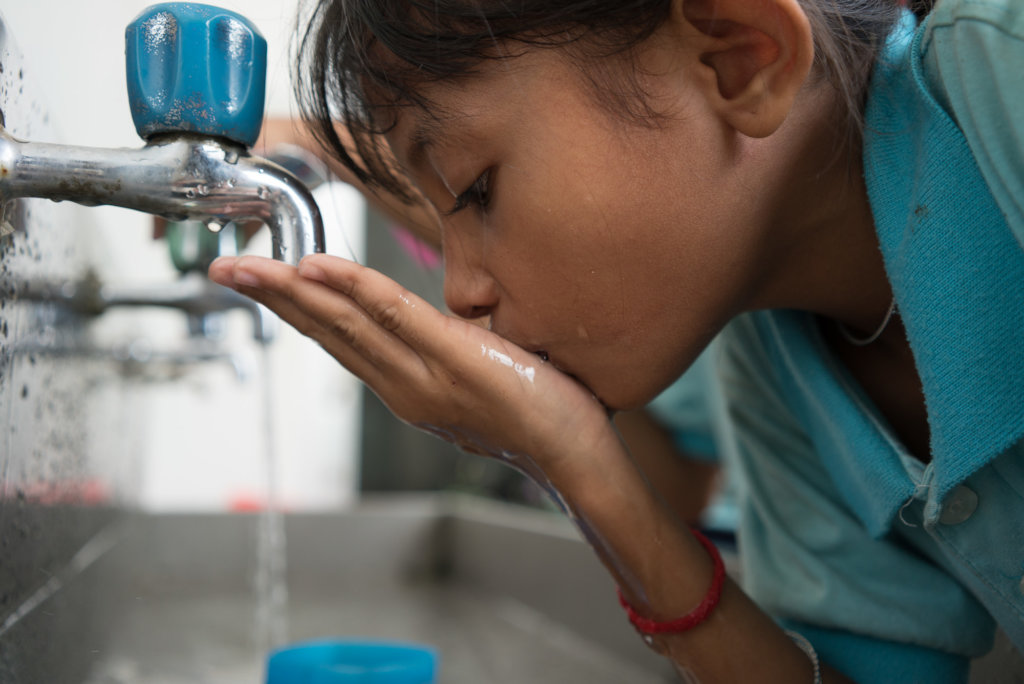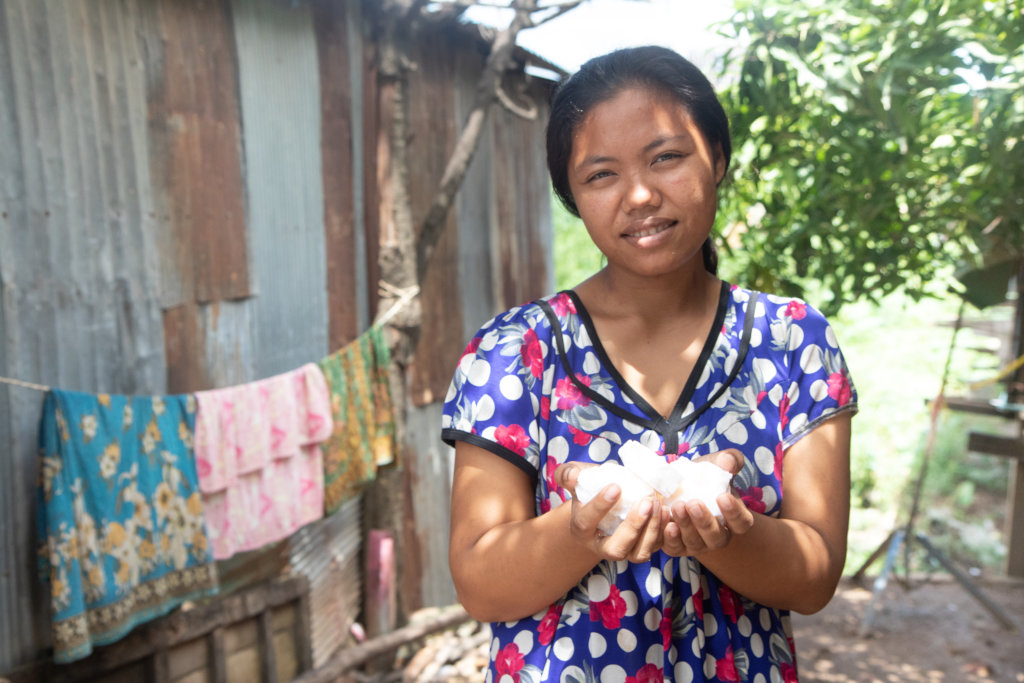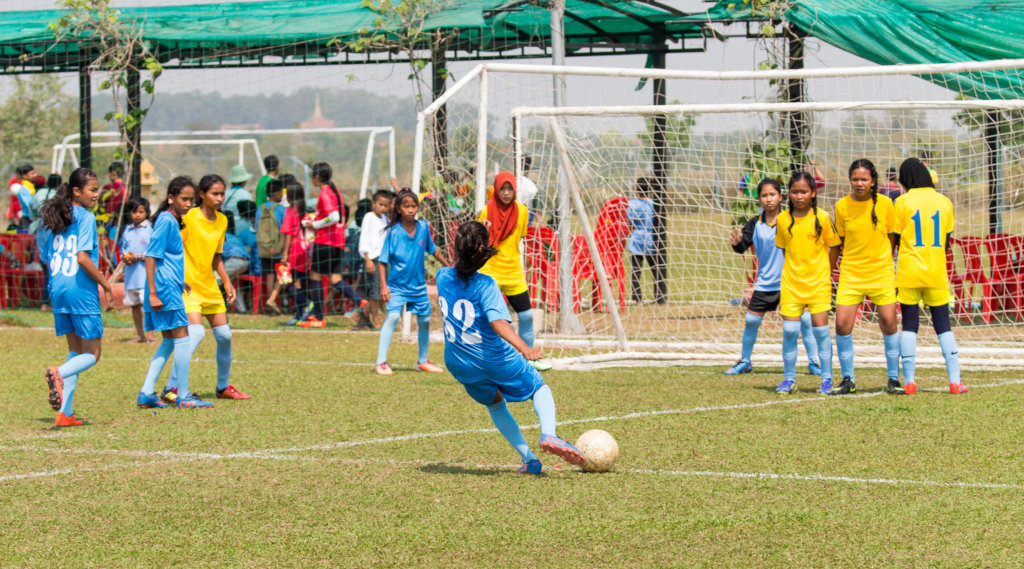 Links: