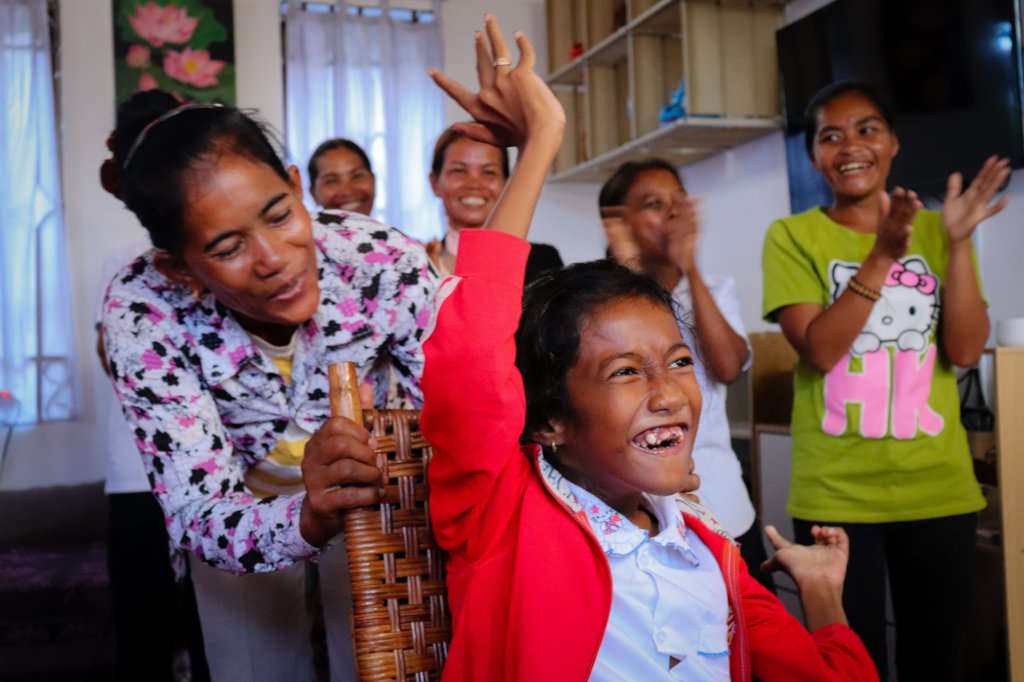 Women with disabilities and the students you funded are making a noise in Cambodia and saying "no more" to inequality in our latest original song and music video "Rise Up"
On International Women's day 2020 we released a new video which included students from our Inclusive Education Programme, which you helped to fund!
The video was part of a community arts project which worked with women, girls and mothers affected by disability across Cambodia, from Epic Arts and other disability sector NGOs.
Through creative storytelling workshops we turned women's stories of discrimination & abuse into a powerful, catchy original song with an inspiring music video featuring over 50 people with disabilities.
We believe in equality, inclusion and diversity, so of course the video included a huge range of people from all walks of life, from Epic Arts special education students to a Cambodian Vlogger.
Thanks to your donations we have the opportunity for our students to take part in projects like this, which not only creates inclusive projects and brings positive representation of people with disabilities in the media.
Most importantly, students involvement in these creative projects increases their confidence and pride as they work alongside professional dancers and well-known figures.
'Rise Up' video has been a big success and had over 130k views in Cambodia in just a week.
We wanted to encourage and inspire viewers to challenge their perceptions around disability and discrimination and to also inspire people with and without disabilities to rise up from the violence and advocate for equal rights. We believe 'Rise up' is doing just that as it's had over 130k views and over 2k shares on Facebook and numerous supportive comments.
Click the link to watch the video and see if you can spot our students.
Once again, thank you for supporting Epic Arts