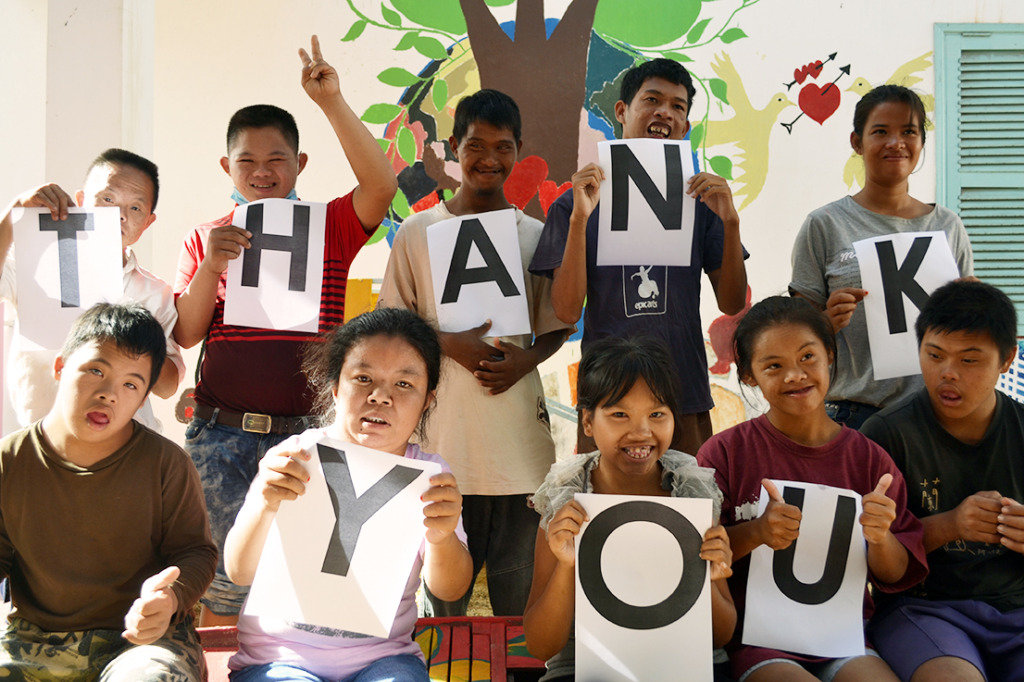 45 children and young people with disabilities say "Thank You!"
Over the last year your donation has meant that we could provide education to 45 children and young people with disabilities. Our work simply cannot happen without you! We appreciate every donation, every video viewed and shared on social media, every race run to raise money and every time you tell someone about our work!
Because of your generous donation
Our pre-school class has brought young children with all kinds of disabilities and their parents to play together, to learn from each other's challenges and to believe in their child's ability to learn.
Our Peace Class has encouraged children with learning disabilities to believe in themselves and to give them the chance to learn and have a education Our Independence Class has provided much needed support, independent life skills and a supportive community to young adults with learning disabilities who don't have any other services to turn too.
Our Inclusive Arts Course saw 12 young people with and without disabilities use the arts to transform from shy students to empowered people who believe in themselves and advocate for an inclusive society.
Wishing you a Merry Christmas and Happy New Year from all Epic Arts staff and students.
Thank you once again for giving the gift of education to children and young people with disabilities in Cambodia!
Please help us to continue our work by making a one-off or recurring donation
Thank You,
The Epic Arts Team