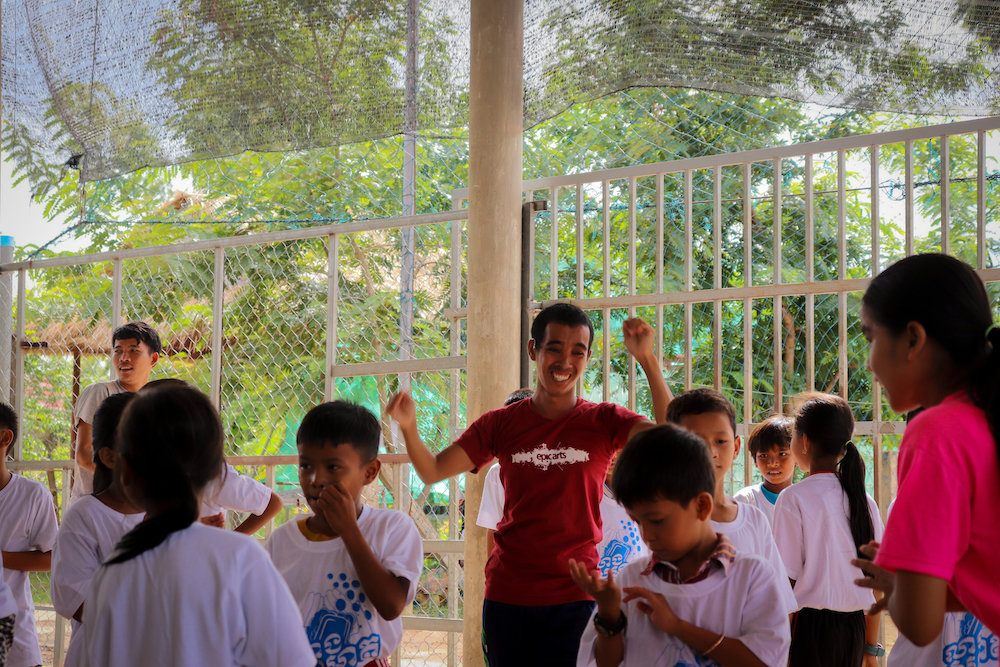 The Inclusive Arts course came to an end for another round of students in April. Ten young people with disabilities graduated our 18-month course with not just arts and performance skills but with increased confidence in themselves.
During the transition the students had exit interviews and applied for full-time positions at Epic Arts. 60% of the students gained full-time employment with Epic Arts social enterprises, half of them are young women with disabilities. The other 40% of graduates were supported by the Inclusive Education Team through the exit process to find employment or creative opportunities in other organizations.
Sok and Malis joined our community outreach team and have been working hard with the team to learn new performances, they have already delivered 5 creative workshops in local schools as part of an ongoing partner project with WaterAid.
"My family and community have changed the way they think about me, before the course they thought that I couldn't do anything, but now they admired because I have ability good attitude and I'm thoughtful. My dream is to go on to become an excellent drama performer." - Malis, 2019 Graduate and Performer
Sakiros, Ly, and Kakada applied to work at Epic Arts Café and they've been happily practicing their English with customers and learning new skills from senior café staff
Hang is working at Epic Creations Shop, where she is enthusiastically making handicrafts and learning about customer service
" I really support other young people with and without disabilities to join Epic Arts course, I've learnt a lot and I'm more independent. I'm happy that I got a job with Epic Arts, I really like to make handicrafts and trying to talk to customers!" - Hang, 2019 Graduate and Epic Creations Assistant
Your Gift Means a Lot
We receive no statutory funding for this course so we rely on donations from generous donors like you to fund our life-changing course and empower young people with disabilities. Please consider setting up a monthly donation to help us continue our transformational work.
Thank you