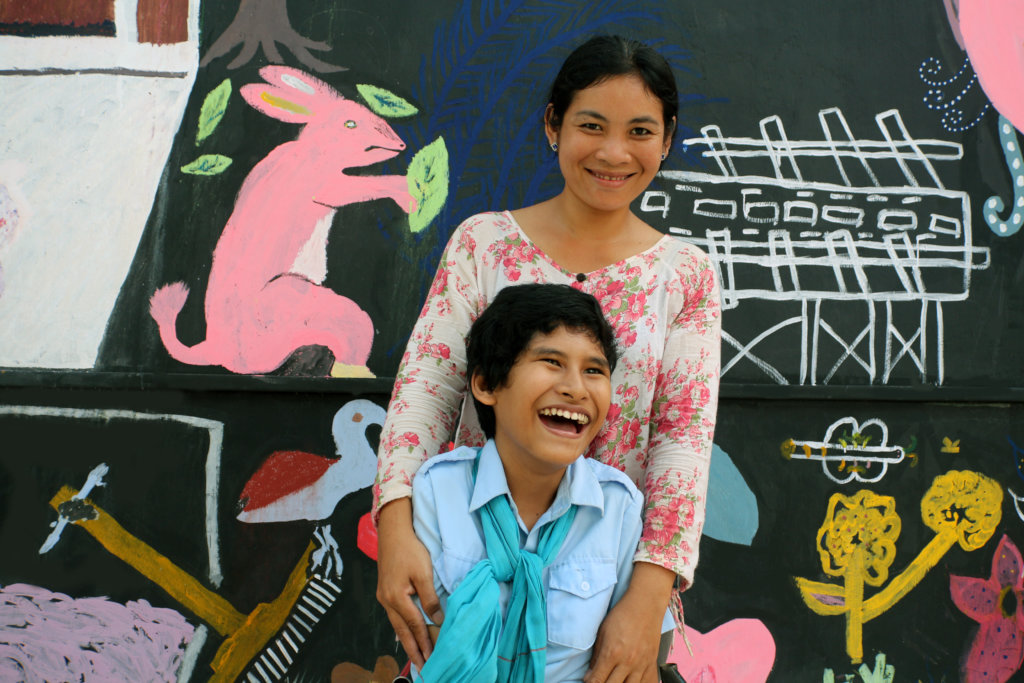 SEP Teachers See Positive Change in Parents
Last May we began a new class, Growing Class. The class is for children with disabilities aged between 3 and 6 and their caregivers. Special Education Teacher, Kagna, shares with us some of the changes she's seen in parents in the first year of the class
"Before the parents started attending the Growing Class, they didn't know how to support the needs of their children. The parents were unsure of the best ways to support their child's development or even how their child should be developing. After joining the Growing Class, the parents are more confident in supporting their children.
Many of the children are living in communities where their neighbours refer to the child as their disability (Deaf, Blind, Brain Problem) rather than the child's given name. I've heard from the parents that they now feel that they can discuss disability openly with people in their communities and that they can explain to people that their child has a name and not to call them by their disability.
Having a child with a disability can isolate you so I think it's important to have a place where parents of children with disability can meet because they understand each other's feelings. I'm happy to see that the parents have good relationships. I often observe the parents, at snack time they will all talk and share stories together about their child's experiences, as soon as one parent stops another parent will pick up the conversation and follow on with a similar story.
Myself and the other teachers always share our own experiences with the parents. Of course, the parents still worry about their children, 'How will their disability affect their lives?' 'What will their children's futures look like?' I always share my own experiences and tell them that of course we don't know what the future will hold but having a support network around you is important and that access to education, services and advice at an early age is the best start for any child!"
Kagna and the rest of the Epic Arts Special Education team are excited to hold more classes in 2019 as part of the Childhood funded project. If you'd like to keep support parents of children with disabilities, please consider setting up a reoccurring donation for 2019!