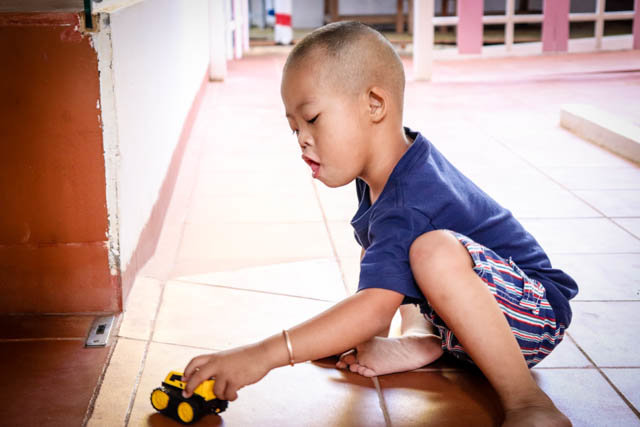 Thank you for supporting Epic Arts and our mission to create a world where every person counts!
Earlier this year we announced our newest class, Growing Class, a weekly class for 3 - 6 year old's with disabilities and their caregivers.
One mother shares her thoughts about bringing her son to study at Epic Arts,
"I want him to go to public school in the future. My son is 6 years old, I knew he had a disability from a young age but I wasn't sure what kind of disability. When I joined Epic Arts the teachers told me that from his behaviour and their experience with other students that they could tell he is autistic.
I am very happy that my son can join the class at Epic Arts.Coming to the class is beneficial for him because it has helped him to build social skills with other students by playing together with friends in the class.
He will also get good learning experience from the teachers, because the teachers at Epic Arts have a lot of experience with children with disability.
I feel good about meeting other parents who also have children with disability. I can ask them about what's happening with their children, and we can discuss real life stories. I feel quite lucky because I have a supportive family who accept my son, I feel that I can be supportive to the other mothers in the class".
- Say Thyna, Mother of Growing Class Student
We currently have 8 young children with disabilities attending the class and it's going well. Teachers and parents are seeing positive changes and because of this we're planning on adding another class for the students!
If you'd like to support families like Thyna's to help children with disabilities receive an education please consider setting up a reoccurring donation for 2019!
Happy New Year from the Epic Arts Team!