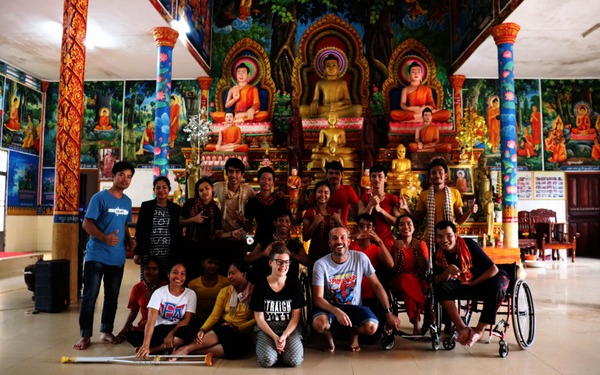 The last few weeks have been pretty exciting for the 13 students on our Inclusive Arts Course (IAC). The students embarked on a local tour of Kampot province, performing dance, music and drama outside of the walls Epic Arts for the first time.
Over four days the IAC students visited 7 local primary schools and NGOs to perform for over 700 children.
The students have been focused on creating the show during the past term, the dance performance was inspired by the term's theme "The value of art from around the world".The show started with a contemporary dance piece inspired by the music and contemporary dance from Africa, the students performed animalistic-looking movements from the beating of the birds' wings to the prancing of a gazelle. While the ensemble sections of the piece had been choreographed by Caroline, each student choreographed a solo by themselves. The best ones were then chosen to showcase.
The drama performance which followed was devised solely by the students in the theme of a journey. The performance followed colourful characters on a quest to get a magic diamond whilst the heroes faced monsters and ghosts. The whole production had been created by the students, everything from the costumes, props and the set design were a product of the students' hard work during the last term.
The students also performed some songs which they have been learning and practicing for the last term. The music pieces were mainly Cambodian songs with a modern twist influenced by western pop music.
Besides performing outside of EA for the first time, the IAC students also got the all-round experience of being on tour. From loading and unloading to van to setting up the stage and finding a place to display their artwork every time, the students were responsible for what was necessary behind the scenes and dealing and overcoming any problems they faced.
At the very end of the tour, after their last performance at a school in Kep, the students and teachers of IAC headed off to a well-deserved afternoon at the beach, where they celebrated the success of the tour. The whole team at Epic Arts are so impressed about how much they improved in such a short amount of time in both organisational and performance skills and we couldn't be prouder.
Thank you for donating to the Inclusive Education Programme, wihout your donations our students wouldn't be able to attend our Inclusive Arts Course, which has transformed their self esstem and confidence. Please consider setting up a monthly gift to our programme to enable our studnets continue building their confidence and artistic skills.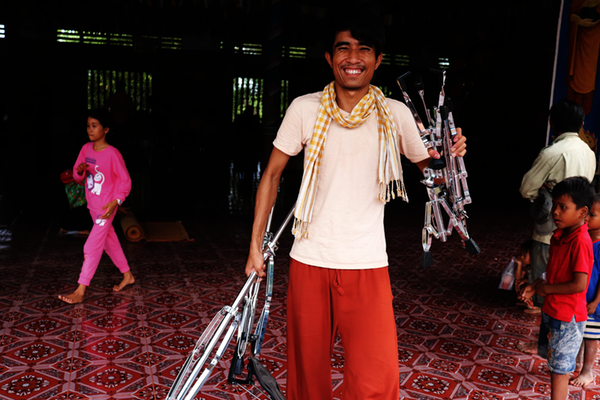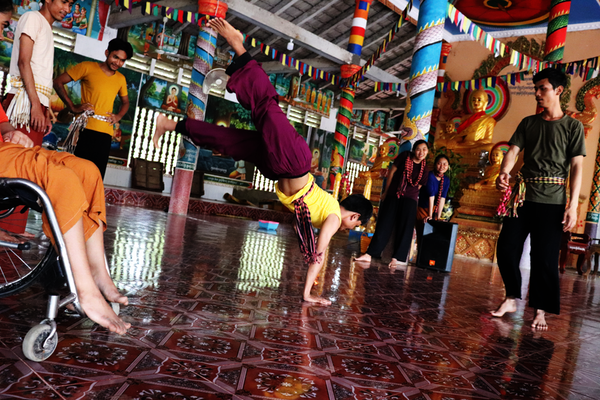 Links: