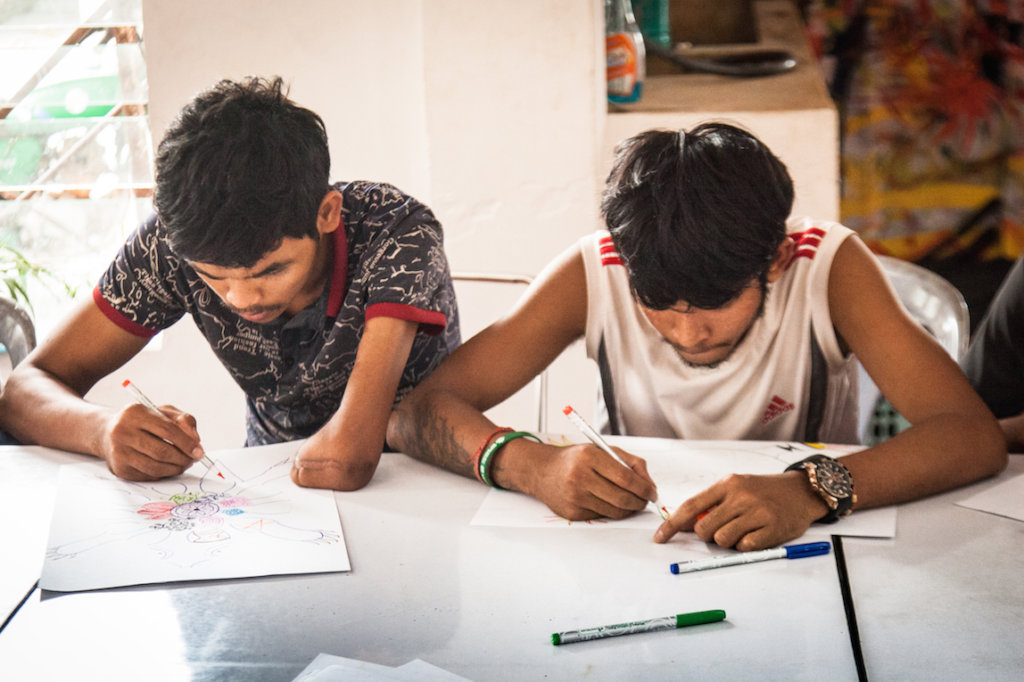 We'd like to wish you a happy new year from all the staff and students at Epic Arts!
Both our Special Education classes and Inclusive Education Course are back after some much needed rest.
Inclusive Arts Course
Our Inclusive Arts Course began in late October thanks to you and your generous donations. We welcomed 13 students on to the course. They finished their first term in December and all thirteen students returned back in early January.
"I really enjoy coming to Epic Arts course it is so good to work creatively together with others and to be accepted as me" – IAC student
"I joined Epic Arts because I saw all their videos on Facebook. I want to be the star of the next one!" – IAC student
"I've been blown away by how much they've grown and developed in my class!" – IAC Dance Teacher
_________
Special Education Project
The Special Education team are back with Peace Class (6-11) and Independent Class (13 – 27) We have exciting news in the pipeline for our Special Education Project in 2018 we will be looking for children with disabilities under the age of 6 to join our project. This is the first time we've formally had a class for younger children but we have had a few success stories from children we've taught.
"I've seen from my own son, Nak - who has Down's Syndrome and has been at Epic Arts since he was three years old, that when we teach children from a younger age it really develops there ability to learn" - Kagna, SEP Team Leader & Senior Teacher
"I'm happy because we get to reach more families to show them that their children can learn. I'm excited because I believe that this will lead to more children with disability being accepted into primary schools, which will give them more opportunities in life!"" - Chanthat, Social Worker
We can't support these young adults and children without your generous donations, Thank you from