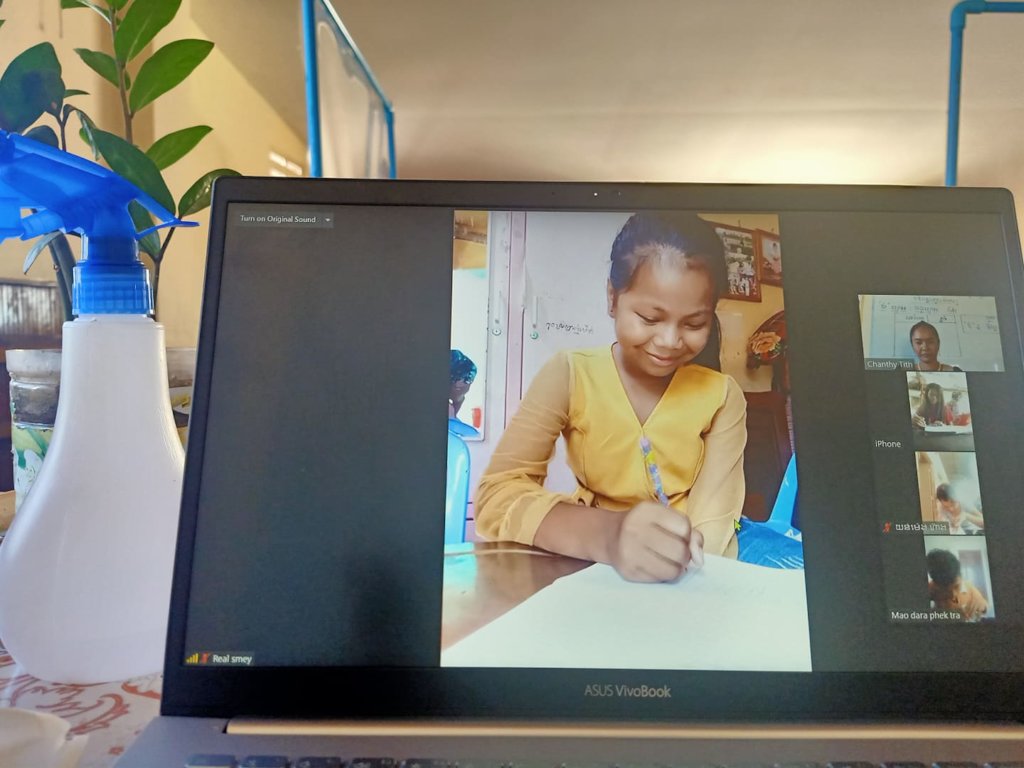 By now, we wish we could report on our classrooms at ISF's Education Centres being filled once again with the sound of students learning. However, a sudden surge in COVID-19 cases across Cambodia in February 2021 saw tough restrictions introduced and sadly schools remain closed.
One of the biggest challenges faced during school closures is reliable access to online resources. Too many students in Cambodia do not have access to internet devices or a stable connection and one in three children are not engaging with remote learning (World Vision, 2021). As a result, many of Phnom Penh's public schools cannot offer online classes and youths are in danger of dropping out of school entirely.
Despite these challenges, ISF's education team and students are not giving up. With the help of supporters like you, we continue to provide remote learning initiatives to 708 disadvantaged youths so they can continue studying safely at home.
We have pivoted to online classes for all students in our Education Programme, and we are providing students in state school with extra classes so they do not fall behind on their studies. To overcome internet issues, monthly data top-up cards are available to all those who need it, alongside the loaning of tablets so every child can access online resources. ISF is also providing regular Online Abuse and Internet Safety workshops to keep our students safe while they are reliant on virtual learning.
Despite ongoing school disruptions, we are delighted to share that 93% of our catch-up students have passed their recent exams and are moving to the next grade. It is so motivational to see how our students' hard work in the online classroom leads to progression and success. You can also read all about how older students like Sun Savun are not letting COVID-19 negatively affect their educational goals here.
This has only been possible with your support and we would like to take this opportunity to thank each and every one of you who pledged a donation to us during this challenging time!
While recent measures - which included a four week city-wide lockdown that saw businesses and markets closed across Phnom Penh - succeeded in lowering cases, infection rates are still high and school closures are not the only battle our students are facing. The inability to work and economic repercussions of the pandemic continues to take its toll on many of their families, who live hand-to-mouth and have never had the luxury of accruing financial savings. They have been left struggling to pay rent or buy food and many students are under increasing pressure to find work to help support their families.
To prevent widespread malnutrition and homelessness, and ensure our students' education is not further disrupted, we have been providing additional holistic support to 555 struggling families. This support includes:
Additional nutritional supplies for families, on top of their food package provided monthly by ISF, to prevent food insecurity and malnutrition.
Hygiene packages, containing masks, soap, and sanitiser, to protect families' health.
Rent subsidies for struggling families so no one is made homeless.
Emotional support to those directly affected by positive cases.
As we continue to extend our support to those most vulnerable to the pandemic, your ongoing generosity is crucial. Every $1 truly makes a difference in keeping vulnerable children in education and achieving their goals of a brighter future. For those willing and able, you can make a donation here. We are extremely grateful for any further support you are able to give.
Thank you once again for helping ISF continue making a difference, one child at a time.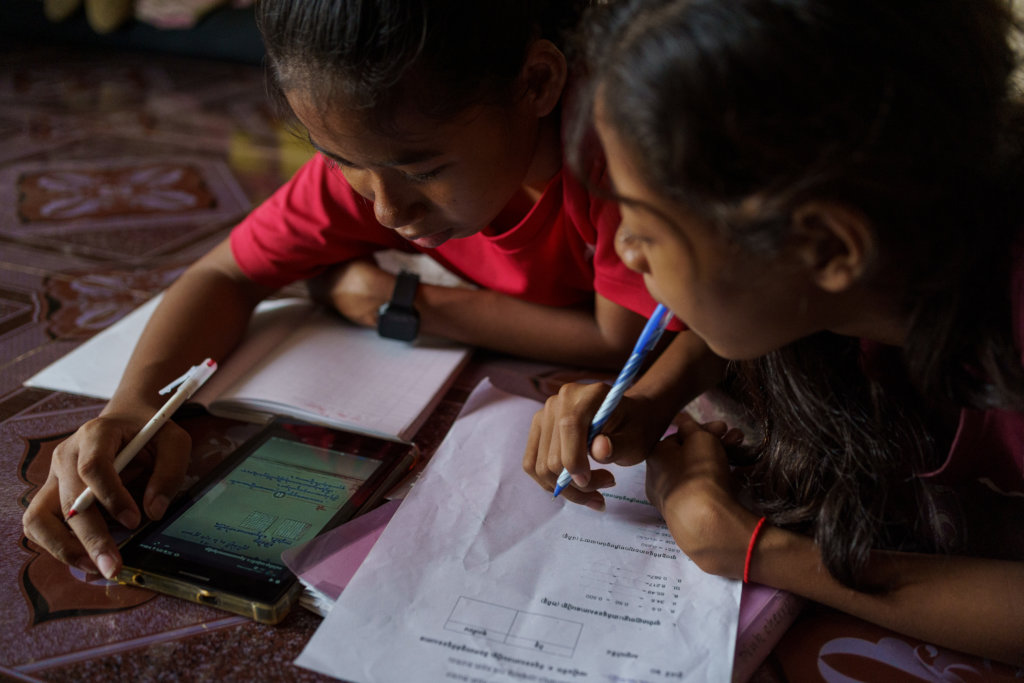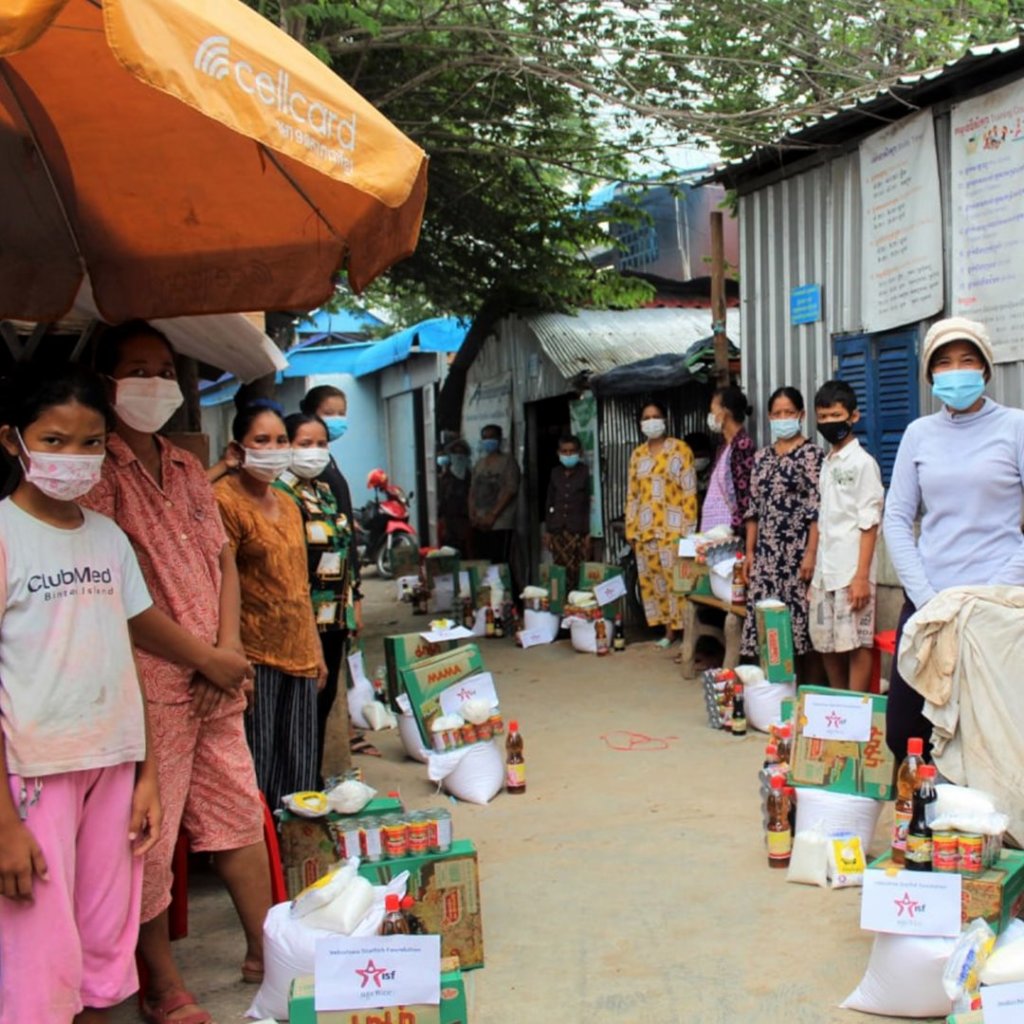 Links: