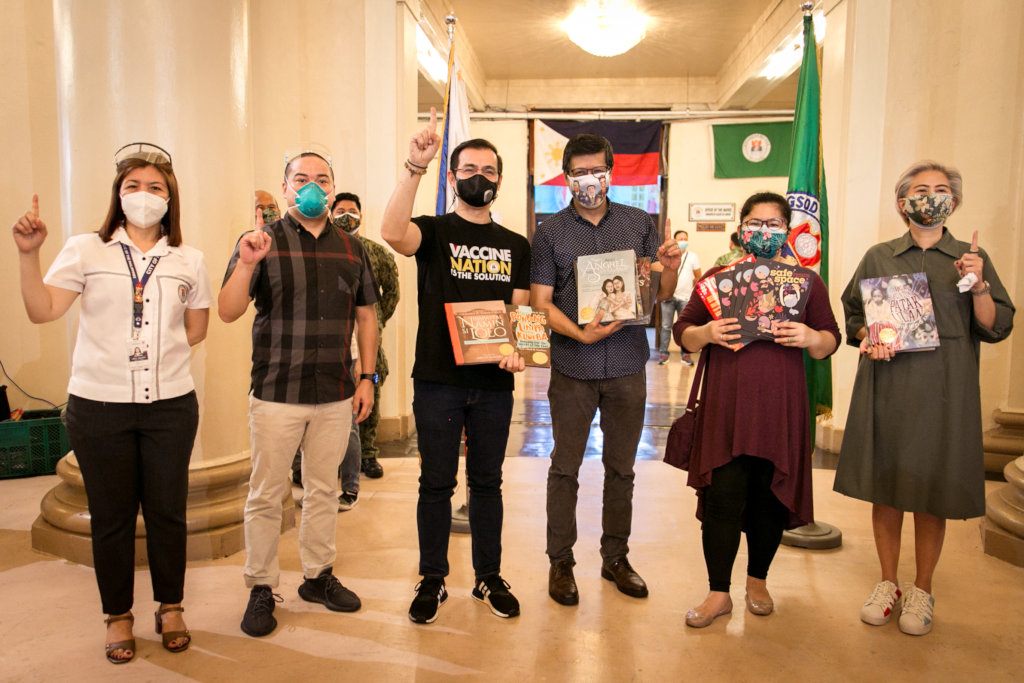 As a lean organization with a big dream -- giving away one million books to one million Filipino children -- we definitely look to our community for support. Partnerships with local government and like-minded organizations and individuals are key to reaching children who can benefit most from the story and activity books that we publish.
Last July, after many setbacks due to COVID-19 restrictions and lockdowns, we were finally able to turn over 2,000 books to the City of Manila. Our project donated 1,000 copies of #YOUTHink: Fight Fake News and 1,000 copies each of Safe Space: A Kid's Guide to Data Privacy in both English and Filipino to be given away to children in Manila that lack access to books and educational materials. A set of hard bound CANVAS storybooks, mostly winning stories from the Romeo Forbes Children's Story Writing Competition, were also donated to Manila's Libraries.
The turn over coincided with National Children's Book Day that is celebrated every third Tuesday of July.
Similarly, Salinlahi Alliance for Children's Concerns, a non-stock, non-profit national alliance, distributed 400 books of various titles to their communities in Marikina City. Our partner distributed the books from house-to-house or in open-air common areas such as the community's barangay halls. They told us that "Most of the children who received Sino Si Juan (an activity book) immediately grabbed their crayons and amusedly added color to the black and white illustrations."
Our project turned over 1,500 books to Salinlahi in April (300 of Karapat Dapat: Child, Know Your Rights, 300 of Sino Si Juan, and 900 of #YOUTHink: Fight Fake News). They are continuing their book-giving efforts and we are eager to hear how this goes.
As of this writing, we have given away 408,830 books to children all over the Philippines -- we are at 40% of our goal 1,000,000. Thank you very much for your generous support and encouragement!
Links: