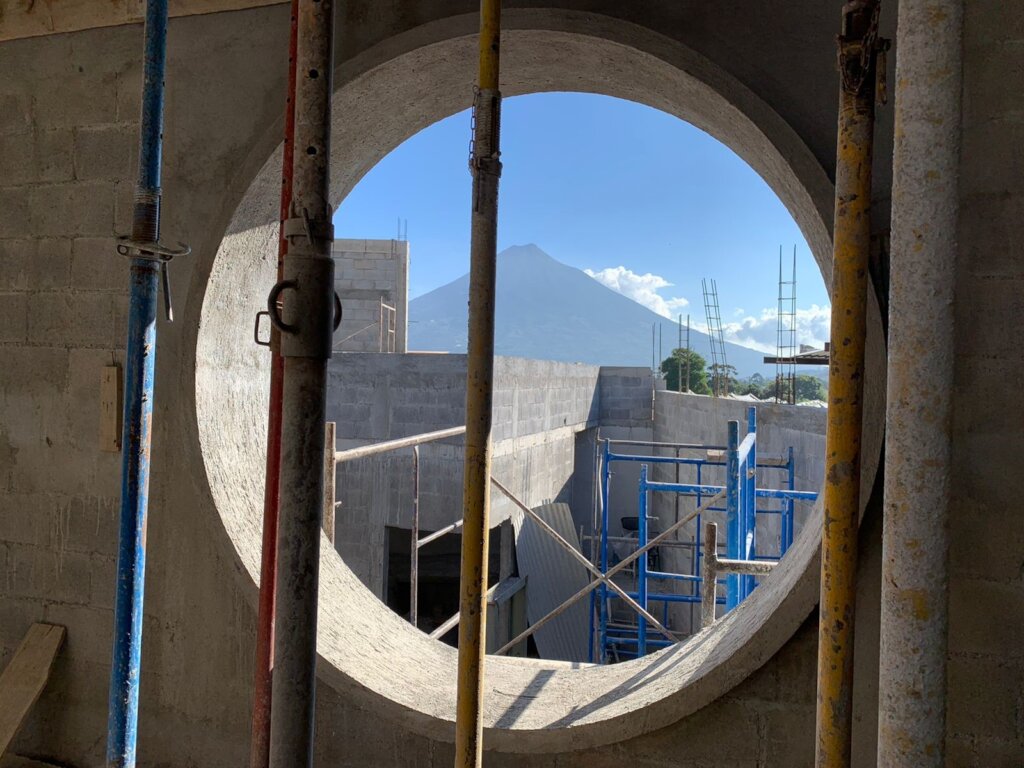 INCREDIBLE THINGS WE HAVE ACCOMPLISHED WITH YOUR SUPPORT!
Our school is still teaching our kids in groups since the government has not given us permission to fully open. We recently implemented a take-home meal program. In elementary school, kids can not stay in the school till lunchtime since the high school program starts at 1 PM, so kids are taking their lunch home in their own tupperware. Since February, we have provided 7,850 free meals in the project. Thanks to our new wellness program and our psychologist, we have provided over 40 therapy sessions and, thanks to our supportive doctor, 50 preventive health treatments have been provided.
The construction of our new secondary school is progressing very well. We are hoping to open the new school in the summer of 2022. The construction is now fully funded and we are working on the budget to equip the school. It will be one of the best schools in the region, complete with a teaching kitchen, computer lab, music/recording lab, art studio, and an English learning centre. This safe space for teens will allow us to expand our schedules in the actual school so we can have more space for new activities and time to attend to our children from 4 to 14 years old.
Our education program is not happening just inside the school, our team is helping our high school seniors to find job opportunities and experiences that help them in their career development. We have built relationships and trust with local businesses that have opened their doors to our high school seniors so they can start their professional careers.
Michelle gives us hope.
After many years as a student, she graduated from the Los Patojos school with a diploma for 11th Grade (the culminating grade in Guatemala). Her life was not easy growing up. She lost two brothers to illness and violence. She stated in our interview that Los Patojos had saved her because she found comfort in knowing she was not alone. While at the school, she met others who were experiencing similar difficulties. Upon graduation, she secured employment in a local cafe/bookstore in the nearby town, Antigua Guatemala. She is helping her family financially, which has changed their situation drastically. Where there were hardships before for her parents, now there is some semblance of hope. In a country where women are not treated equally, this was a big change for Michelle, the ability to transform her family despite her gender. Michelle is improving her English through online learning and is in the process of applying for university, which she can start next year.
None of our successes would have been possible without the loyal support we have received from our donors. We are very thankful to each and every one of you who are changing hundreds of lives in Guatemala.