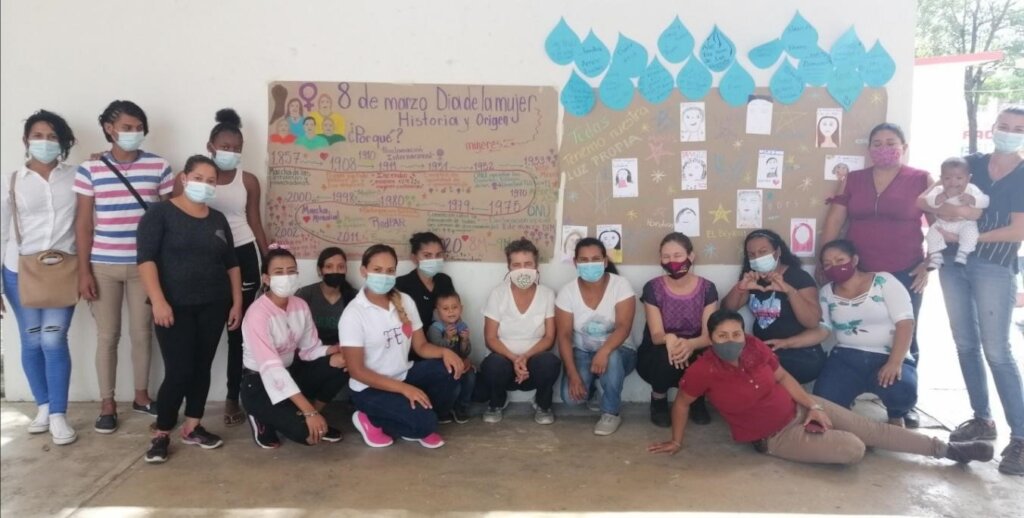 The organizations continue to strengthen girls' and women's[1] knowledge of their own rights. This is critical because it positions them as agents of change in their respective communities.
For example, Dreamers Moms has conducted workshops on the visa process; Co-libres provides training on the right to seek asylum; Proyecto Taika promotes awareness-raising activities among migrant children and adolescents in shelters; and, through its project "Girls at the microphone," the MAPAS collective implements workshops among girls and adolescents from day laborer, migrant, and indigenous families to empower their voices.
In addition to the workshops, the beneficiary organizations continue to provide legal accompaniment for family reunification procedures, immigration regularization, shelter, and emotional support, among others. One of their main follow-up topics has been the COVID-19 vaccination for migrants, as well as dignified menstrual processes for girls and young women.
Regarding issues related to technology, Co-libres launched an application called "SoroApp." This tool can be used by female defenders and migrants to access accurate information for their movements. There are already women who have used the app and it has worked for them.
Sofia, a young Salvadoran woman, is in the process of applying for asylum and has been accompanied to strengthen her knowledge and confidence about her right to asylum. She has also used the application. "We learned that we, as companions and migrants, have rights and now we have an app to help us. With it we will be able to guide ourselves, we are looking for a route and we are going north until we reach Tijuana".
The progress has also been reflected in advocacy issues with justice institutions. The MAPAS Collective has advocated for various government agencies to change their macho practices and attitudes towards victims of violence to guarantee the girls' and women's[2] rights. The authorities now pay more attention to victims' needs and work ethically on their behalf.
Thank you to all who continue to be a part of this community and help us keep supporting organizations that work with girls, adolescents, and women in situations of mobility. Without your help, these advances would not be possible.
[1] Both cis and transgender women
[2] Both cis and transgender women