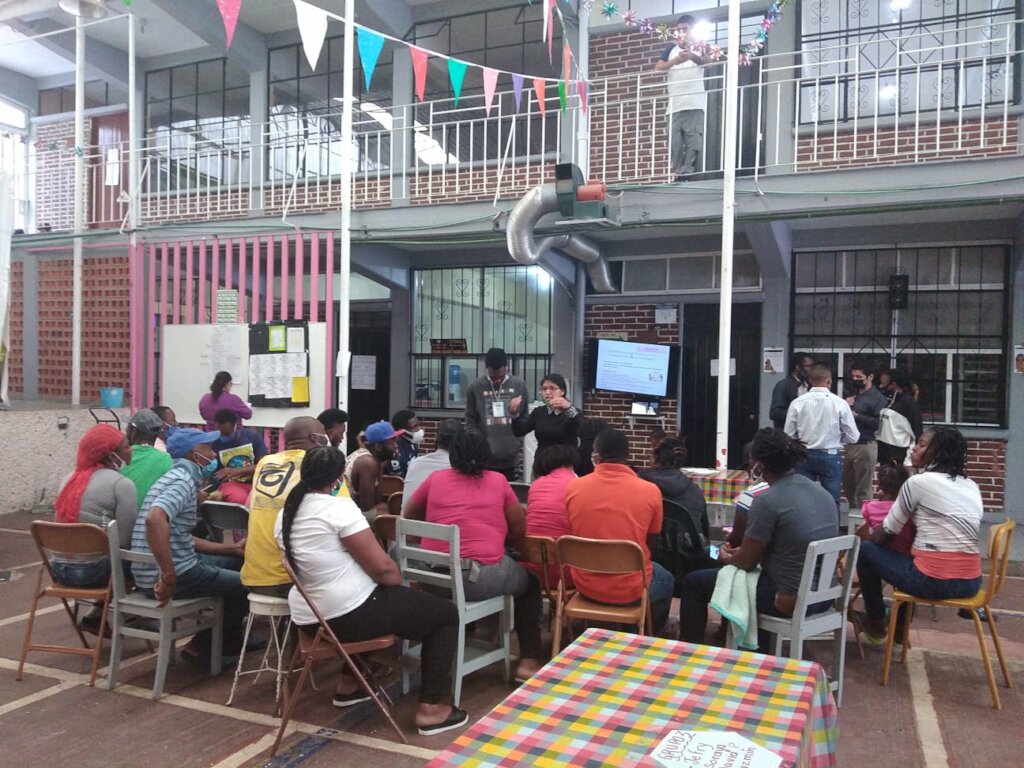 In recent months, the conditions of individuals who continue to arrive in Mexico from Central America in search of a better life have been highly visibilized. This, together with the increased migration flow from the Middle East due to the situation in Afghanistan, has made the work of many organizations dedicated to migration more difficult. Some have continued their efforts to reunify families along the Mexico-US border, although bureaucratic processes have been delayed due to the pandemic. The new government in Mexico is expected to facilitate these processes, but civil society organizations (CSOs) are still struggling with a slow-moving and inefficient bureaucracy.
The situations described have undoubtedly represented new challenges for our partner organizations who use their experience and networks to continue to help girls, women, and youth in transit through Mexico.
This quarter, the Institute for Women in Migration (IMUMI) has carried out various judicial and legal support activities with the migrant population. Such activities have included accompanying the legal process of a one-year-old baby born in Mexico to a Honduran mother so that the mom could receive official documentation, and channeling a 13-year-old Honduran trans adolescent – a victim of violence and sexual assault – to the proper services. Support was also provided to a 17-year-old Honduran teenager who fled the country due to organized crime and seeks to reunite with her mother in the United States.
IMUMI has also provided psycho-emotional support to 8 people, and the organization is handling several litigation cases to permit migrant women to receive the COVID-19 vaccination.
On its end, Dreamer's Moms continues to aid migrant women with legal procedures for family reunification, in addition to offering training and workshops on migrants' basic rights. More and more mothers are approaching Dreamer's Moms. They seek access to legal counsel and psycho-emotional support that will help them in their fight for the right to visit their children while waiting to achieve family reunification in Mexico or the US.
Part of Fondo Semillas' work is to promote and generate spaces for organizations to network and recently, both IMUMI and Dreamer's Moms have partnered with Mujeres del Bajío. Together, they will hold the second forum with the Mexican Senate to promote the elimination of bureaucratic procedures that hinder dual citizenship for foreign-born infants.
Together, these organizations have worked on developing messages for the media and have shared experiences of workshops promoting the rights of migrant girls and women, such as 'U Visa' workshops.
As always, Fondo Semillas thanks you for your support and hopes that this coming year, we can together continue to work towards the full rights of girls and women in Mexico.