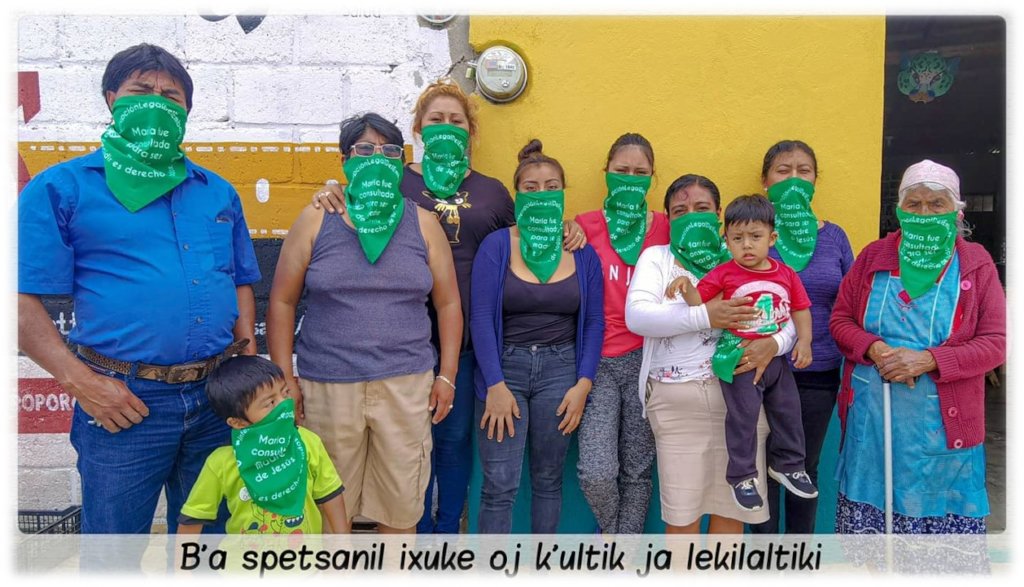 In the previous report, we described how the organizations we support had to face the most immediate needs derived from the COVID-19 health crisis. At the same time, they continued with their work to defend girl's and women's rights following the quarantine.
Over the last few months, these OSCs have made modifications and adjustments to their work plans, focusing more on collective care and mental health support. They've also been implementing a transversal axis of ongoing institutional strengthening to keep moving forward so that they can share their knowledge with their communities.
In this regard, the organization DREAMers' Moms (DM), though its project "Deported Mothers Unemployed due to COVID-19," has carried out various activities regarding the subject, especially through the media and on social networks. They held three webinars in which participants learned about how to take care of themselves physically and mentally during the quarantine. Likewise, they have created informational materials to disseminate, held interviews, and facilitated conversations with mothers about how to attend to their mental health. This has been particularly significant when they have been denied all communication with their daughters and sons.
DREAMers' Moms continues to advocate for the reunification of families in the United States, accompanying 30 women with legal advice. Due to the pandemic, it has been difficult to continue with these processes in a timely manner, yet the organization has taken charge of ensuring that the community remains informed via media presence. Three interviews were conducted with women in the group who talked about how to confront family separation during COVID-19. These dialogues are key, as they reach the eyes and ears of their daughters and sons. They have been broadcast on television channels such as Telemundo33 in Sacramento, California, and Síntesis TV, in Baja California, Mexico.
As for Tzome Ixuk (TI), the organization has created a safe refuge for migrant women and their families. COVID-19 has complicated their ability to find employment and rent spaces in the municipality of Las Margaritas, Chiapas. Much of this is due to misinformation, xenophobia, and the rejection of migrants, which has led to increased discrimination. People in the shelter have been staying for longer periods of time while waiting for their immigration procedures to be approved or to be granted international protection.
In addition, Tzome Ixuk has provided workshops on different topics, including collective and self-care, Mexico's asylum procedure, digital security, violence, and the rights of girls, boys, and adolescents (NNA). This has aided in the creation of an environment of hope and solidarity in the face of the pandemic, which has generated anxiety and fear among the population of Las Margaritas.
One of TI's most important contributions during this period has been maintaining their refuge space for migrant women and their families. In the future, the organization has contemplated expansion of this space in order to improve its ability to welcome migrants and guarantee dignified spaces that maintain biosafety[1] protocols given the ongoing pandemic.
Every day, these organizations continue to adapt their work strategies and seek new solutions to the resulting challenges of COVID-19. Little by little, they build new networks and strengthen their internal and external processes. In this way, they are able to keep supporting women and girls who migrate.
Thank you for being a part of this community and for your common interest in transforming and improving the lives of girls and women in Mexico. Without you, this would not be possible.
[1]Biosafety is a set of principles, standards, protocols, technologies, and practices that are implemented to avoid the risk to one's health, along with the resulting environment from exposure to biological agents that produce infections, toxins, allergies, or diseases caused by the aforementioned.